Advertisement

The Arab Quartet, Saudi Arabia, the United Arab Emirates (UAE), Bahrain and Egypt, went back from their 13 demands presented before before to comply and now saying that Doha must agree agree six of them to resolve the diplomatic crisis that hit the GCC….reports Asian Lite News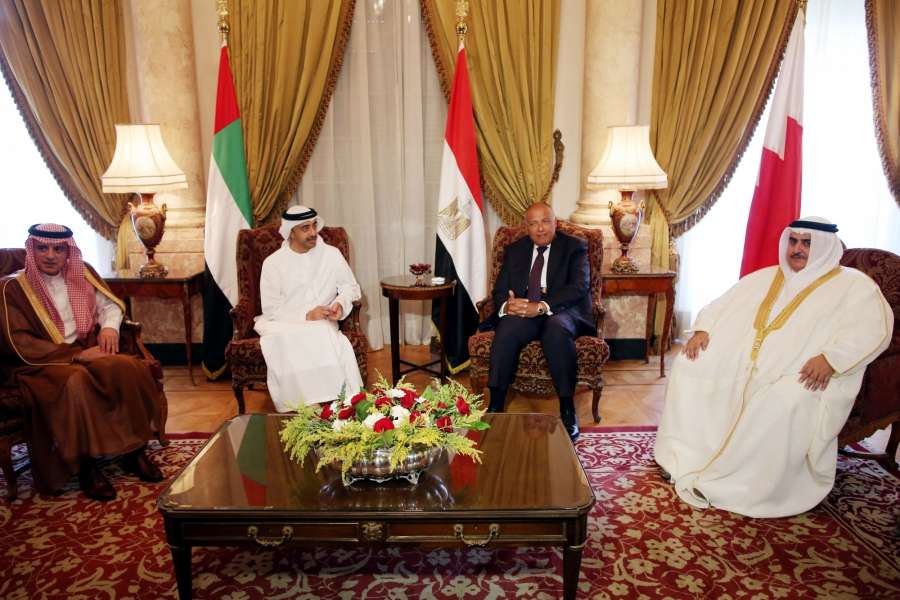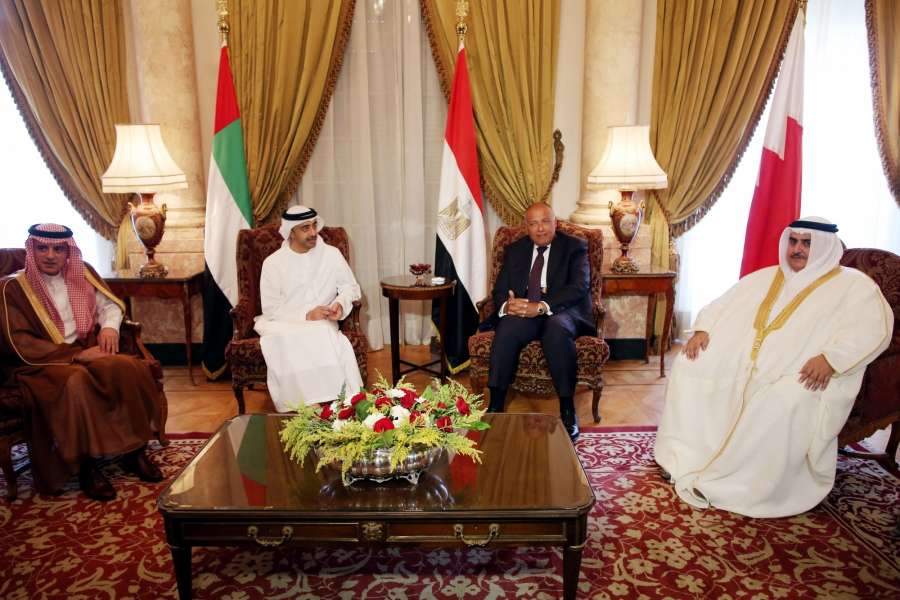 The four Arab nations leading a boycott of Qatar are no longer insisting that it comply with a list of 13 demands they tabled last month and instead have asked Doha to commit to six principles on combating extremism and negotiate a plan with specific measures to implement them for an early resolution of the crisis.
Diplomats from Saudi Arabia, the United Arab Emirates (UAE), Bahrain and Egypt told reporters at the UN that they were no longer insisting that Qatar comply with the 13 demands and now wanted it to accept six broad principles, BBC reported.
The Arab quartet broke diplomatic relations with Qatar in early June largely over their allegations that it supports terrorist and extremist groups — a charge Qatar rejected.
Saudi Arabia's UN Ambassador Abdallah Al Mouallimi told a briefing for a group of UN correspondents that the four nations are now committed to the six principles agreed to by their Foreign Ministers at a meeting in Cairo on July 5, and that these "should be easy for the Qataris to accept".
The principles were combating terrorism and extremism, denying financing and safe havens to terrorist groups, stopping incitement to hatred and violence, and refraining from interfering in the internal affairs of other countries, according to reports.
Mouallimi stressed that there would be "no compromise" on the principles, but added that both sides would be able to discuss how to implement them.
The list of 13 demands handed to Qatar on June 22 included shutting down the Al Jazeera news network, closing a Turkish military base, cutting ties with the Muslim Brotherhood and downgrading relations with Iran.
Mouallimi said closing Al Jazeera might not be necessary but stopping incitement to violence and hate speech was essential. There was no immediate comment from Qatar over the announcement.
UAE Permanent Representative Lana Nusseibeh warned that if Qatar was "unwilling to accept core principles around what defines terrorism or extremism in our region, it will be very difficult" for it to remain in the Gulf Co-operation Council.
Qatar had acknowledged providing assistance to Islamist groups designated as terrorist organisations by some of its neighbours, notably the Muslim Brotherhood. But it denied aiding jihadist groups linked to Al Qaeda or Islamic State (IS).