Advertisement

In the first case of its kind, the European Court of Justice (ECJ) ruled on that employers are allowed to ban employees from wearing visible religious symbols, including headscarves at the workplace….reports Asian Lite News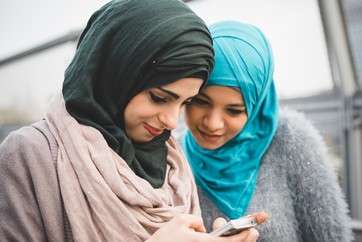 But the ECJ said that the ban must be based on internal company rules requiring all employees to "dress neutrally", reported BBC.
The ruling was based on court cases brought by two female employees in Belgium and France, who were dismissed for refusing to remove their Islamic headscarves.
Belgium's court of cassation had referred the case to the EU's top court for clarification.
"An internal rule of an undertaking which prohibits the visible wearing of any political, philosophical or religious sign does not constitute direct discrimination," the court said in a statement.
"However, in the absence of such a rule, the willingness of an employer to take account of the wishes of a customer no longer to have the employer's services provided by a worker wearing an Islamic headscarf cannot be considered an occupational requirement that could rule out discrimination," it said.
The ruling, which sets an EU-wide precedent, came a day before the Netherlands' parliamentary elections which have been dominated by issues of integration and identity, the Independent reported.
Dutch MPs voted in support of a partial ban on full-face Islamic veils last year, but no law has yet been implemented, while prohibitions have been implemented in countries including France, Belgium and Bulgaria, and are being considered in Germany.
Attempts by local authorities in the French Riviera to ban so-called "burkinis" worn by Muslim women and impose fines generated fresh debate last year and have since been repealed by courts.