Advertisement

After the successful innings in UP and Arunachal, BJP is hopeful of winning Odisha in 2019….reports Asian Lite News
Enthused by its resounding victory in Uttar Pradesh, the Bharatiya Janata Party (BJP) is quite confident that it would come to power in Odisha, where it has never been in a commanding position despite being an ally of the ruling coalition for nine years.
The BJP, at its national executive meeting in Bhubaneswar, hoped that it would be able to build its prospects in the state in the wake of the anti-incumbency tide against the Biju Janata Dal government led by Chief Minister Naveen Patnaik, who has been in power since the last 17 years.
BJP president Amit Shah has given a clear signal in the executive meeting that the party would work relentlessly to grab the eastern state in the 2019 elections.
"The people in Odisha want change from the incumbent government, which is in power since 2000. The Naveen Patnaik government has failed to provide basic amenities to the people in the state," said senior BJP leader and Law Minister Ravishankar Prasad.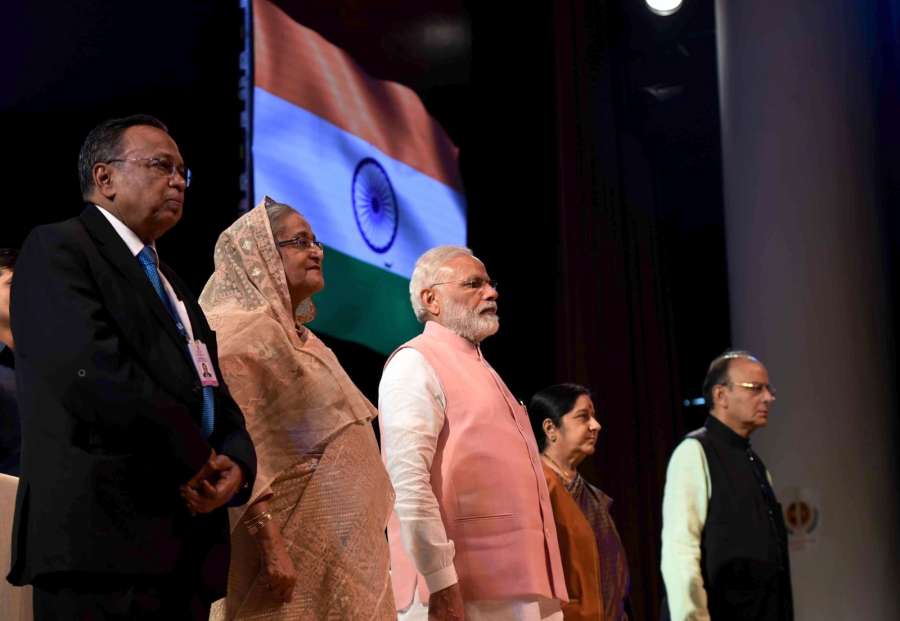 What boosted the party's prospects is the recently concluded panchayat polls, where the BJP emerged second, relegating the Congress party to third position.
"We were weak in Odisha. But, our workers fought relentlessly and we came to second position in the panchayat polls. Amit Shahji has asked the party workers to work harder and we will continue our work in the coming days as well," said Prasad.
The party's stunning victory in the Uttar Pradesh assembly elections has boosted the morale of the party – that it can defeat regional parties as well.
"Uttar Pradesh has proved political observers wrong. Political pundits used to say that BJP can overcome Congress, but it puts up a poor showing before regional parties. But the assembly election results have changed that perception," Prasad said.
When the BJP unfurled the saffron flag in many parts of the country in the 2014 Lok Sabha polls, Odisha was among the few states that remained untouched by the charisma of Prime Minister Narendra Modi.
The saffron party could only get one Lok Sabha seat out of 21 in Odisha while the ruling BJD grabbed 20 seats. It managed to get only 10 seats out of 147 in the state Assembly.
The BJP hopes that the situation has changed in the last three years and it can ride on the Narendra Modi wave to taste success in the 2019 polls.
"People in Odisha understand that there has been no development under the leadership of Naveen Patnaik. Amit Shah, during his address at the executive meeting, maintained that the Odisha government is yet to provide safe drinking water to 86 per cent people and electricity to 41 per cent," Sambit Patra, BJP national spokesperson, quoted Shah as saying.