Advertisement

AIADMK General Secretary V.K. Sasikala urged party cadres not to fear anybody and her thoughts will also be about them wherever she would be….reports Asian Lite News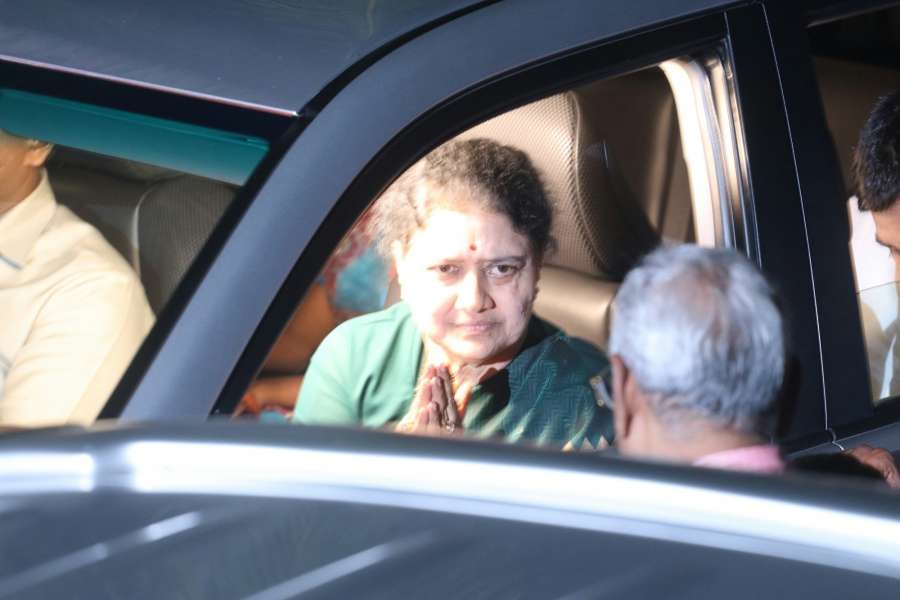 Returning to the Poes Garden residence of late Chief Minister J. Jayalalithaa from the beach resort on Tuesday night she urged the party cadres not to fear anybody.
She said on her return the AIADMK government's rule will be established in Tamil Nadu.
The Supreme Court on Tuesday derailed Sasikala's political career even before take-off by upholding her conviction for corruption along with two relatives and Jayalalitha.
The apex court has confirmed the four-year jail term to Sasikala and two of her relatives.
The apex court upheld that Sasikala cannot contest elections for 10 years, including the four years that she spend in jail. She was fined Rs 10 crore.
Earlier Tamil Nadu's acting Chief Minister O.Panneerselvam paid homage to late Chief Minister J.Jayalalithaa at her memorial at Marina beach in Chennai.
Jayalalithaa's niece Deepa Jayakumar, who too was there at Marina along with Panneerselvam's supporters, extended her support to him.
Jayakumar, who had earlier announced she would announce her political journey on February 24, now said: "My political journey begins today."
It was last Tuesday Panneerselvam after meditating at Jayalalithaa's memorial dropped the bomb that he was forced to resign as Chief Minister by AIADMK General Secretary V.K.Sasikala so that she can occupy his post.
A large police posse was on Tuesday deployed near the beach resort where legislators supporting AIADMK General Secretary V.K. Sasikala are housed, following the Supreme Court judgement in the disproportionate assets case.
Police have asked the private security guards posted at the resort in Kuvathoor, around 90 km from here, to vacate the place. The guards had blocked the road that leads to the resort.
The police also clamped orders prohibiting gathering of any four or more persons in Kuvathoor.
According to an AIADMK leader, the legislators may be asked to vacate the resort by the police.
Tamil Nadu's acting Chief Minister O. Panneerselvam has been saying that he would enjoy the support of majority of legislators if only they are not held in captivity at the resort. This charge has been denied by Sasikala and her supporters.
Sasikala, who came to the resort on Monday evening, stayed overnight and is present there.