Advertisement

The Congress party slammed the "fudged figures" on India's GDP growth, saying that trotting out "jumlas and misinformation" has become the "hallmark" of Prime Minister Narendra Modi….reports Asian Lite News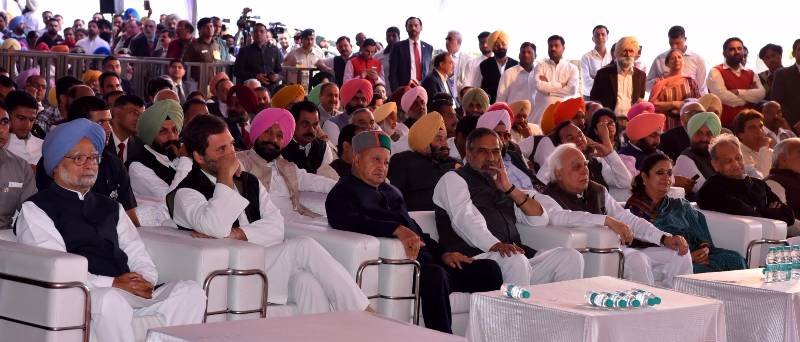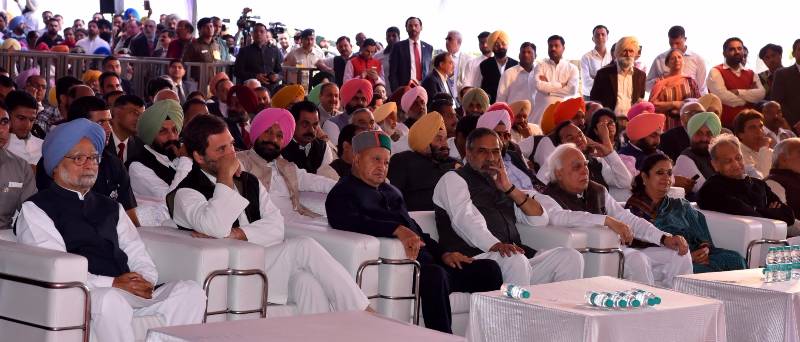 The party said the Modi government was citing higher tax collections as part of the growth story and also hit out at the government for the hike in prices of non-subsidized gas cylinders and for failure to create jobs.
"Blatant lies, jumlas and misinformation has become the hallmark of India's PM Narendra Modi. The truth is that Modi ji doesn't speak the truth," said Congress spokesperson Randeep Singh Surjewala.
"By giving fudged figures on India's growth he is attacking the economists, who have spoken the truth on account of demon of demonetisation. But does he forget that to fake figures can never cover the real truth," said Surjewala.
"The real truth is that the best indicator for a economy's growth is creation of jobs. Modiji promised two crore jobs a year but labour department figures show that only one lakh 35 thousand jobs have been created. This reflects failure of the economy post demonetisation," Surjewala added.
The Congress leader said Gross Value Addition is the best indicator for an economy's growth. "That according to CSO figures is 6.6 per cert. All that Modiji and Jaitleyji (Finance Minister Arun Jaitley) have done is that they have added the indirect tax collection figures collected from petro tax, excise and service tax of nearly Rs 2 lakh 50 thousand crore."
"They are showing collection from ordinary people by increasing their tax as India's growth story. This is the most myopic vision of economy," he added.
India's GDP for the third quarter ending December 31 stood at Rs 30.28 lakh crore, recording a growth of seven per cent, compared with 7.3 per cent in the second quarter, official data released on Tuesday said.
Modi had mocked critics of demonetisation, including Nobel laureate Amartya Sen, saying : "Hard work is more powerful than Harvard. India is among the world's fastest growing economies."
"The GDP figures came out yesterday (Tuesday), and it is proved that despite demonetisation, honest and hardworking people of India — villagers, farmers and the youths — did not allow the country's development to get hampered," the Prime Minister said.
The Congress further attacked the Prime Minister for the hike in prices of non-subsidized gas cylinders by Rs 86.
"He (Modi) talks about the poor on one hand, and on the other hand proceeds to increase the price of LPG cylinders by Rs 86 per cylinder in one stoke, which is unprecedented in India's history," said Surjewala.
"In September 2016, a non-subsidized gas cylinder cost Rs 466, it now costs Rs 737. There is an increase six times by Modi government of Rs 271 or nearly 58 per cent. Is this the way you are going to treat india's poor?" asked Surjewala.
"For the first time PM who talks about cashless and digital economy, in 2015, they permitted banks to impose a Rs 20 transaction tax after five ATM transactions," he added.
Surjewala also attacked the government for increasing tax on using ATM cards. "Last night (Wednesday) the government permitted if one uses their ATM card more than four times, then there will be a tax of Rs 150 that banks can charge.
"This is when the limits on withdrawal of money from your banks accounts have not gone. Is that how he is going to treat people of the country," said Surjewala.