Advertisement

Polling began in 40 Uttar Pradesh assembly segments at 7 a.m. on Wednesday….reports Asian Lite News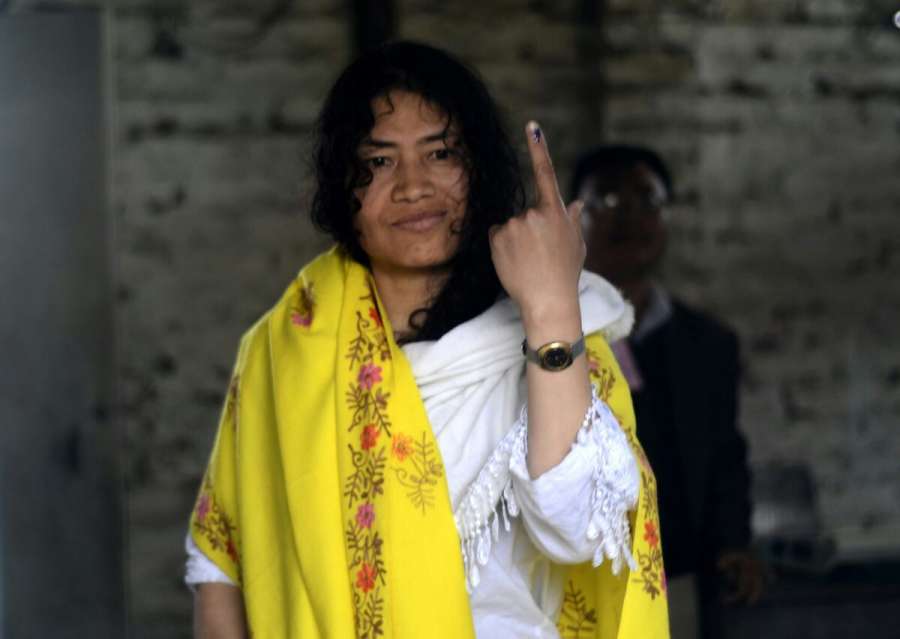 A total of 535 candidates, including 51 women, are in fray for these assembly seats spread across seven districts of eastern Uttar Pradesh, known as Poorvanchal.
Over 1.41 crore voters are eligible to exercise their franchise in the seventh and last phase of the assembly elections, including 76.87 lakh men and 64.99 lakh women. A total of 706 voters are of the third gender.
As many as 8,682 polling stations with 14,458 polling booths have been set up.
Polling will continue till 5 p.m. in 37 constituencies, whereas in Robertsganj, Duddhi in Sonebhadra district and Chakia segment in Chandauli will end by 4 p.m., an Election Commission official said.
Polling began at 7 a.m. on Wednesday for 22 constituencies in the second and final phase of the Manipur Assembly elections, amid heightened security following a bomb blast that left two persons wounded a day ago.
An electorate of over 7.59 lakh is eligible to make their democratic choice from among 98 candidates — four of them women — in 1,151 polling stations spread over five districts: Thoubal, Ukhrul, Chandel, Tamenglong and Senapati.
All eyes will be on Thoubal, where Chief Minister Okram Ibobi Singh is seeking re-election as a Congress candidate in a five-cornered contest that also features human rights activist and People's Resurgence and Justice Alliance (PRAJA) nominee Irom Sharmila and Bharatiya Janata Party's Leitanthem Basanta Singh.
Sharmila, who in 2016 ended a 16-year-long fast demanding the revocation of the Armed Forces (Special Powers) Act, 1958, has now entered politics promising to repeal the legislation through constitutional means.
Another star constituency is Nungba, from where Deputy Chief Minister Gaikhangam of Congress is in the race.
The Ibobi-led Congress has ruled Manipur for the past 15 years, with the BJP emerging as the main challenger in the ongoing elections.
The security has been beefed up after the twin bomb blasts on Tuesday, that injured a polling official and an Assam Rifles trooper near the India-Myarnmar border in Kamjong district.
"Helicopters were used to airlift polling officials, security personnel for the hard-to-access polling stations in the hill areas," said state Chief Electoral Officer Vivek Kumar Dewangan.