Advertisement

Indian Ladies in UK plan overnight protest to bring attention to exploited and abused first generation migrant Indian women in the UK…reports Asian Lite News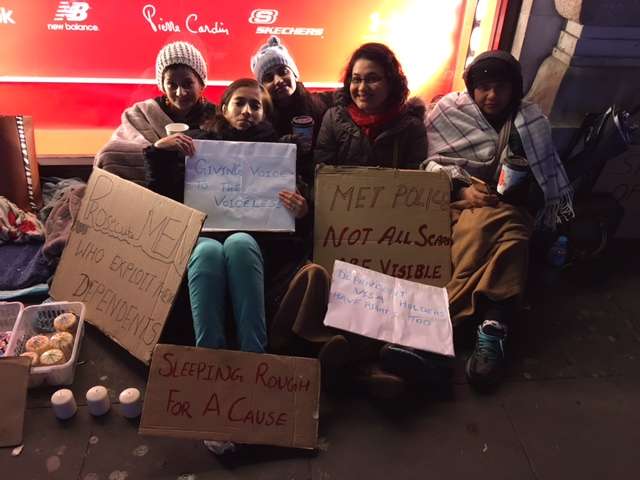 Indian Ladies in UK, one of largest Indian community organisations in Europe, organised an unusual protest in London's iconic Piccadilly Circus to highlight the plight of first generation migrant Indian women in the UK who are abused and exploited by their spouses and let down by the system.
Members of Indian Ladies in UK (ILUK), a 14,000-strong women's group made up of first generation female migrants from across India, braved the cold weather and become "homeless" for one night, sleeping rough on the frigid streets of London as part of the protest.
Their aim is to shed light on the plight of scores of women who have been left physically, mentally and emotionally abused and destitute by their spouses.
The protest comes after another year during which ILUK has helped dozens of young women from across India who have fallen victims to abusive partners.
Among those participating in the protest is one woman – originally from Gujarat –  whose British-Indian husband took her to India in early 2016 only to abandon her and kidnap her children and take them to his parent's home in Madagascar.
The woman – who asked that she be identified only as "C" – was left stranded in the Indian capital Delhi without money or her travel documents.  She soon made contact with ILUK which helped organize a passport and an airline ticket back to Britain where she is currently pursuing legal action against her husband and his family.
ILUK and its members have also organized accommodation and counselling for her as well as representing her in court.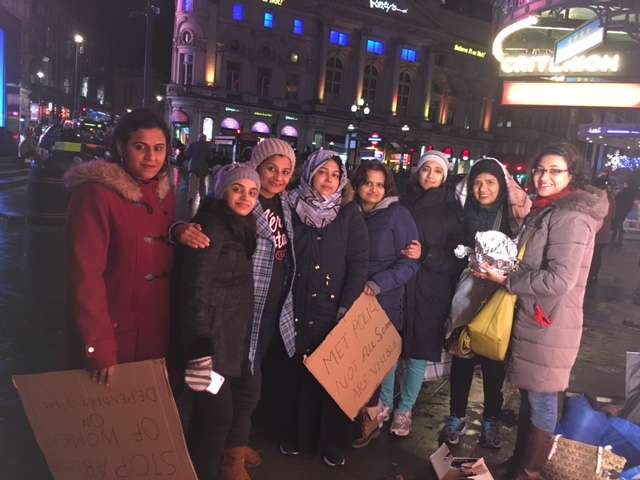 Another woman, "S" from Hyderabad, returned to London in October after a visit to India to find that she had been locked out of her home by her IT executive husband who claimed that he had obtained a divorce through the so-called "triple talaq" system of Islamic divorce which is not recognized in the UK or India.
She was left homeless before she made contact with ILUK who organised help for her.
Many of the victims often have little knowledge about how to find help in what is, for many, a largely alien country and are often turned away by police and local councils with the excuse that they have "no recourse to public funds" – a reference to their residency status in the UK.
Poonam Joshi, founder of ILUK, said: "These are young women who come here with great hopes and dreams and are left in the lurch by the very people who they trust the most – their partners.  Compounding their problem is the fact that the authorities – including the police and social services, whether it's due to language difficulties or regulations surrounding visa conditions.  I firmly believe that we as a community need to then come together to help, support and empower these women so they can become better integrated into their new homes.  This protest is a way of highlighting the work that we do and appeal to both the Indian and British governments to do more to protect these young women."
Founded in August 2015, the Indian Ladies in UK (ILUK) group was created with the intention of providing a Social Media platform for first generation migrant women from India to connect, network interact with each other.  And above all to empower them.
ILUK was intended to provide a support network to help Indian migrant women to find their feet in a new country as well as better integrate into their new home.