Advertisement

Voting began in Turkey in a landmark referendum that will determine whether President Recep Tayyip Erdogan will be granted new powers….reports Asian Lite News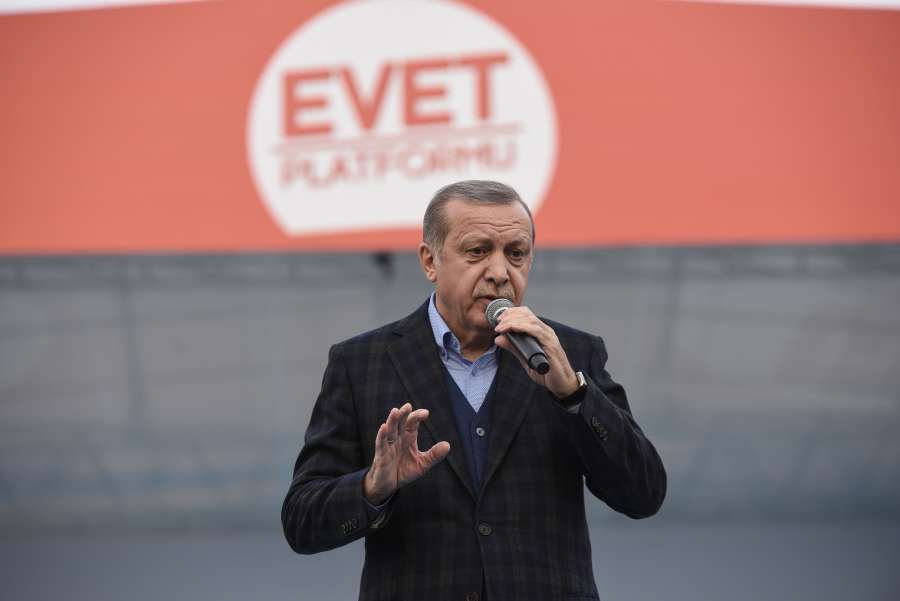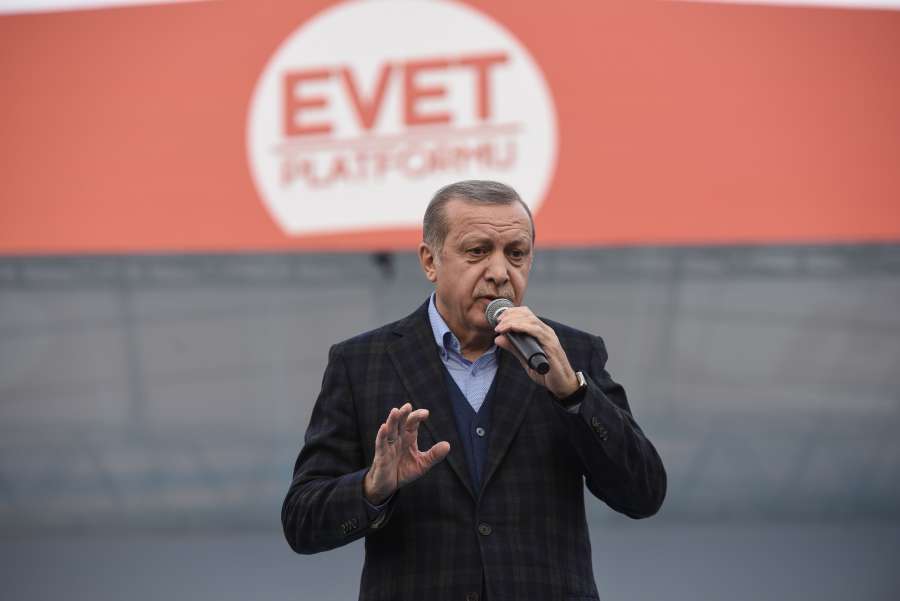 Erdogan is seeking to replace Turkey's parliamentary system with an executive presidency, the BBC reported.
A "yes" vote could see Erdogan remain in office until 2029 and would give him vastly enhanced powers to appoint cabinet ministers, issue decrees, choose senior judges and dissolve parliamen.
On Saturday, Turkish politicians made their final appeals to voters preparing to cast their ballots on one of the most sweeping programmes of constitutional change since Turkey became a republic almost a century ago.
Some 55 million Turkish voters are eligible to cast their ballots, according to Hurriyet Daily News.
The referendum is expected to attract a high turnout, with 1.2 million young people eligible to vote for the first time.
The Supreme Board of Election has announced that 167,140 ballot boxes will be ready for voters; another 461 boxes have also been set up in prisons.
The election process for Turkish citizens living abroad ended on April 9. Over a million registered citizens voted at 120 foreign missions in 57 countries.
For those who have missed the two-week election period, 120 boxes at 31 customs gates will be open for Turkish citizens living abroad until 5 p.m. on Sunday.
The campaign for the referendum was launched last October.