Advertisement

Social-liberal Emmanuel Macron will face far-right candidate Marine Le Pen in a run-off for the French presidency on May 7, according to election officials….reports Asian Lite News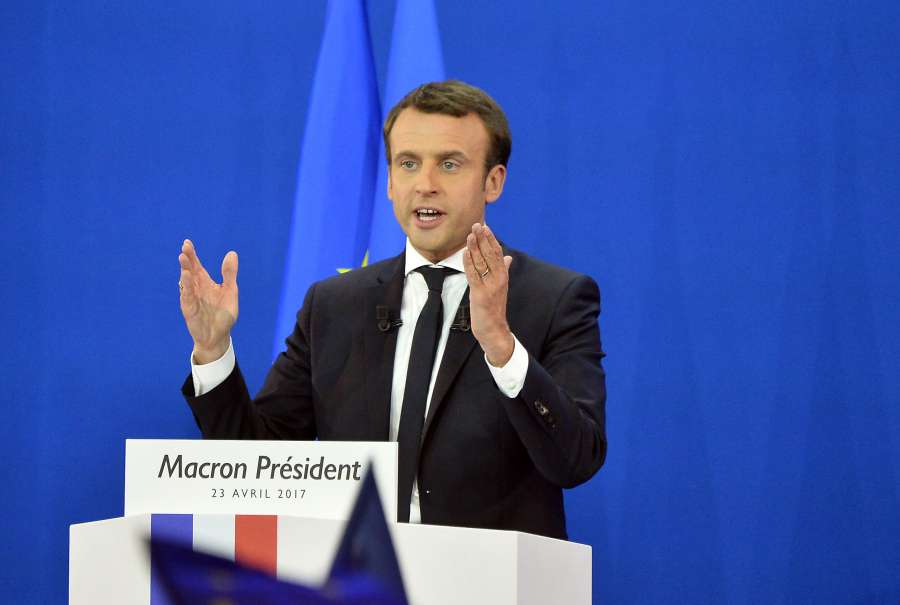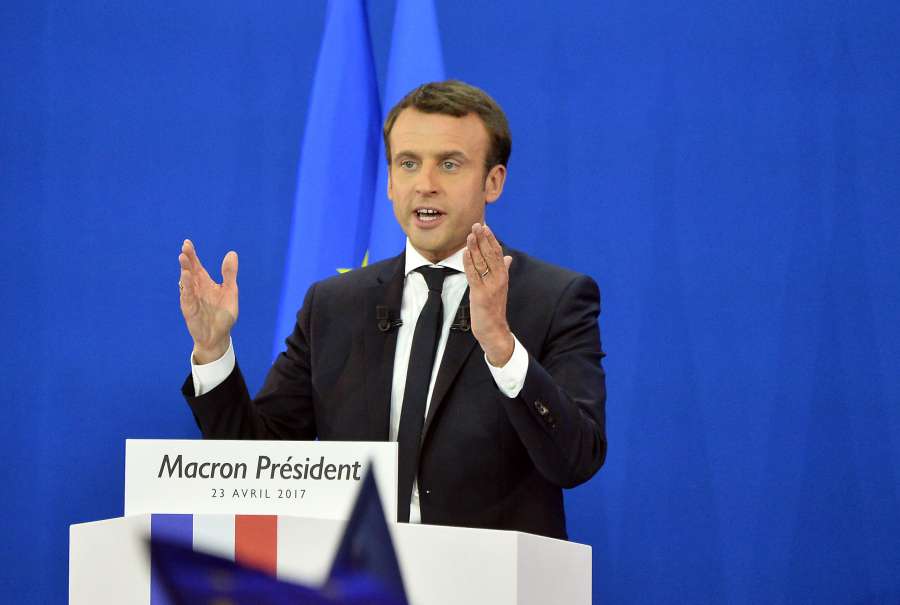 With 90 per cent of the ballots counted from Sunday's first round, Macron has garnered 23.5 per cent of the vote, while Le Pen has 22.08 per cent, Efe news reported.
In third place is conservative Francois Fillon with 19.75 per cent just ahead of leftist Jean-Luc Melenchon with 19.45 per cent.
In fifth place, far behind the four most popular candidates, is socialist Benoit Hamon, with 6.2 per cent of the votes, followed by Gaullist Nicolas Dupont-Aignan with about 5 per cent, just over the threshold needed for a candidate to have his campaign costs reimbursed by the national government.
Macron, 39, a former Economy Minister, is vying to become France's youngest-ever president, while Le Pen, 48, the leader of National Front is intent on becoming the first woman to lead France.
Although his opponents tried to paint him as the heir of unpopular French President Francois Hollande, it appears that Macron – with his fresh image and proposal to "unblock" antiquated elements of French society – has struck a positive chord among voters.
Macron pulled his support from retirees, working people and independents, garnering about 25 percent of each group's votes, according to the Ipsos polling firm.
He also managed to garner 24 per cent of college graduates as well as the support of 32 per cent of voters in households earning more than 3,000 euros (about $3,300) per month.
Le Pen, meanwhile, lost the lead she had enjoyed among the youngest voters, who inclined toward Melenchon drawing the votes of 30 per cent of citizens aged 18-24.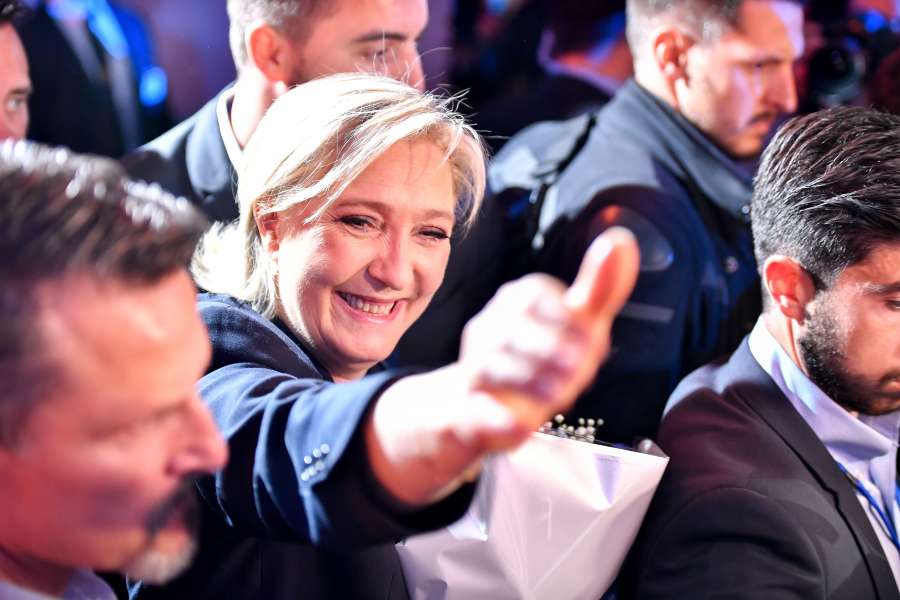 She received her support from people who have trouble making it to the end of the month on their salaries (43 per cent), those who feel that the next generation will have a lower living standard (25 per cent) and those with the lowest incomes (32 per cent), among others.
Fillon obtained 45 per cent of the votes from electors over 70 years of age and the votes of 36 percent of French retirees, according to Ipsos.
Meanwhile, on Sunday night, Prime Minister Bernard Cazeneuve called upon his countrymen to vote against Le Pen in the runoff.
Cazeneuve said that "the presence of a candidate of the extreme right … obligates us to unite all supporters of the Republic against her."
Turnout nationally appeared to be similar to the last election in 2012, at about 80 per cent, reports the BBC.
Almost 47 million people were eligible to vote.
Nearly 60,000 police and soldiers were deployed across the country to secure polling, with France still reeling from the shooting of a policeman on the Champs Elysees.