Advertisement

In a rare and unexpected gaffe, "La La Land" which dominated the 89th Academy Awards, was announced the winner of the Best Picture category, when in fact it was "Moonlight"….reports Asian Lite News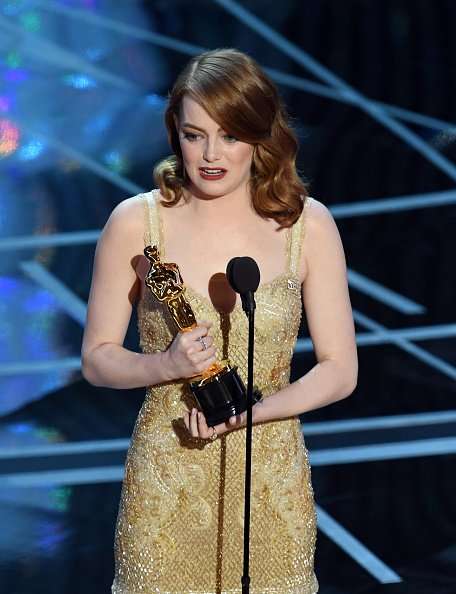 Presenters Warren Beatty and Faye Dunaway who were called to announce the winner, pondered a while before reading the cue card, which ended up being wrong.
The "La La Land" makers were mostly through their speech before the error was realised, and a representative said: "There's a mistake… 'Moonlight', you guys won Best Picture… This is not a joke, I'm afraid they read the wrong thing. 'Moonlight' Best Picture."
"Moonlight", reportedly one of the films with the lowest budget ($1.5 million) to win an Oscar, was nominated for the Best Picture honour with "Hidden Figures", "Hell or High Water", "Arrival", "Lion", "La La Land", "Fences", "Manchester by the Sea" and "Hacksaw Ridge".
The winning film tells a story of a young Cuban black man who struggles through life in a rough neighborhood of Miami. The victory of this tale also goes on to make a strong statement at a time when US President Donald Trump has launched a tirade against immigrants in the country.
After the unprecedented mix-up on stage, Oscars host Jimmy Kimmel said: "I blame myself for this. I knew I'd screw this up… I promise I'll never come back."
The incident was reminiscent of comedian Steve Harvey's infamous Miss Universe goof up in 2016, when he mistakenly gave the crown to the wrong winner.
Taking a dig at the Oscars, a post from the official account of Miss Universe, read: "Have your people call our people – we know what to do. #Oscars #MissUniverse."
Glittering in a golden gown, Emma Stone won the Best Actress for her role in the musical "La La Land" at the annual Academy Awards here, making it her first Oscar win.
She was up against fine actresses like Meryl Streep, Natalie Portman, Isabelle Huppert and Ruth Negga.
Thanking them, she said on Sunday: "You were so extraordinary. I look up to you all."
Lifting up the golden statuette, Stone, who stars as an aspiring actress in the film, said that it is a "beautiful symbol" to continue on her journey of doing good work.
She even thanked her co-star Ryan Gosling for their "incredible journey".
Actor Casey Affleck won an Oscar in the Best Actor category for his role as a grieving brother in film "Manchester by the Sea" at the 89th Annual Academy Awards.
He was announced as the winner of the golden statuette at the ceremony — being held at the Dolby Theater in Hollywood on Sunday night.
Casey appeared to be surprised when his name was announced and as his brother and actor Ben Affleck excitedly lunged towards him to kiss him.
Other nominees were: Andrew Garfield (Hacksaw Ridge), Ryan Gosling (La La Land), Viggo Mortensen (Captain Fantastic) and Denzel Washington (Fences).
The first word as Casey walked upto the stage to accept the award was "Dammit".
"It means so much to me. Thank you everyone", he said.
He also thanked Washington and said: "One of the first people who taught me how to act was Denzel Washington, and I just met him tonight."
It is his first Oscar, and Casey was was nominated once before, in 2008 Best Supporting Actor for "The Assassination of Jesse James by the Coward Robert Ford".
In "Manchester by the Sea", Casey character is seen as guardian of his teenage nephew, Patrick after his brother's sudden death. And then narrates how he comes out his self-imposed sentence of solitary confinement and also throws light on his struggles to stick around a world without his brother and this new responsibility.
Casey said he is "really proud to be a part of this community".
"I'm just dumbfounded that I'm included", he added.
Concluding his acceptance speech, Casey said: "I wish I had something bigger and more meaningful to say." And then thanked his family and love of his life for the constant support.
He was presented the award by last year's best actress winner Brie Larson.