Advertisement

The AIADMK faction led by acting Tamil Nadu Chief Minister O. Panneerselvam erupted in joy after the Supreme Court restored the conviction of party General Secretary V.K. Sasikala and two of her relatives in a disproportionate assets case….reports Asian Lite News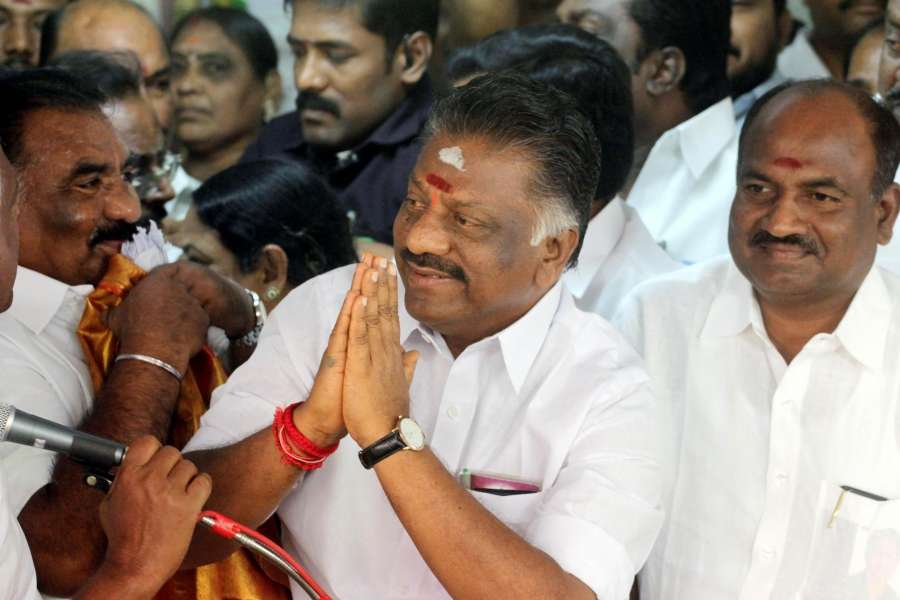 Opposition parties like DMK and Congress have termed the apex court's decision as historical.
"Justice has prevailed. We are happy," former AIADMK MP K.C. Palaniswamy told.
According to AIADMK's Palaniswamy, the legislators supporting Sasikala will now shift their loyalty to Panneerselvam.
"If she has a plan B-projecting somebody else for the post of Chief Minister, she – will not succeed," Palaniswamy said.
Speaking to reporters here, DMK Working President M.K. Stalin said: "Justice has been restored. Now the Tamil Nadu Governor should take steps to have a stable government in the state."
"It is a historical judgement. Justice has been delivered against corruption after 20 years of struggle," Tamil Nadu Congress spokesperson Gopanna told.
Exuding happiness at the judgement, DMK's former MP Thamarai Selvan told IANS: "The judgement was expected as the Karnataka High Court justice Kumaraswamy's decision acquitting late Chief Minister J. Jayalalithaa and others was riddled with holes and inconsistencies."
A Supreme Court division bench on Tuesday set aside a Karnataka High Court order staying Sasikala's conviction by a trial court.
Meanwhile, security has been tightened at the beach resort near here where AIADMK legislators supporting Sasikala are being housed for the past several days.
The AIADMK party in an attempt to ring fence Sasikala tweeted: "Whenever Amma (Jayalalithaa) faced trouble, Sasikala took it upon herself. She is doing it again now. Justice will prevail."