Advertisement

After the Supreme Court upheld her conviction for corruption, AIADMK General Secretary V.K. Sasikala sacked acting Tamil Nadu Chief Minister O. Panneerselvam and 19 leaders from the party….reports Asian Lite News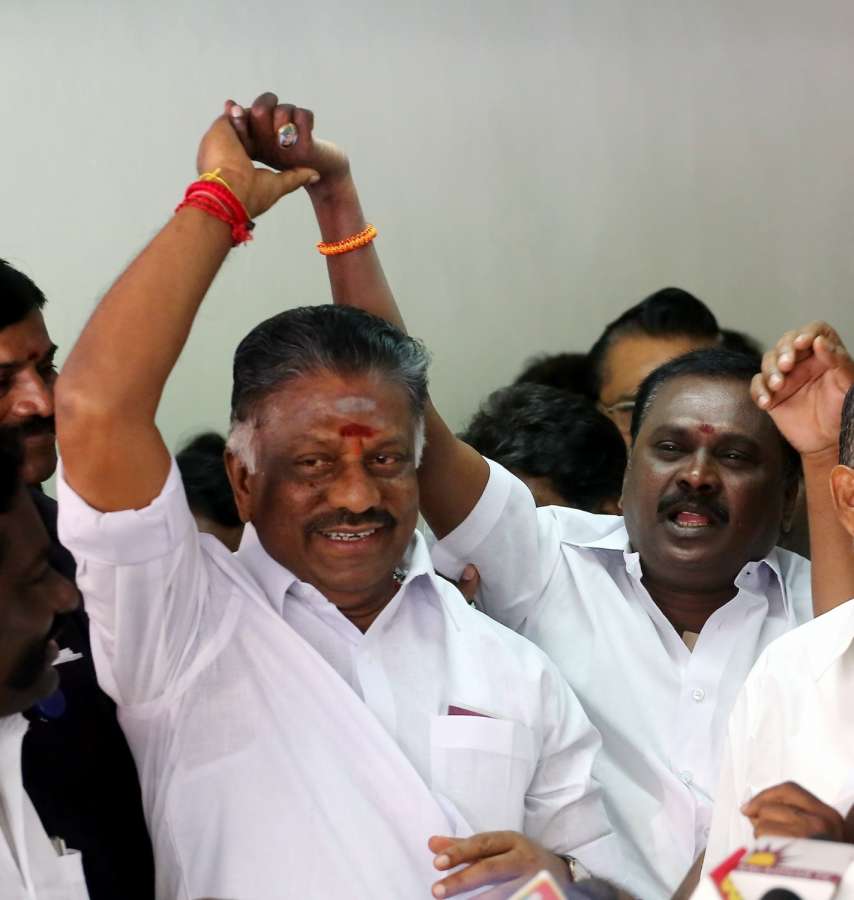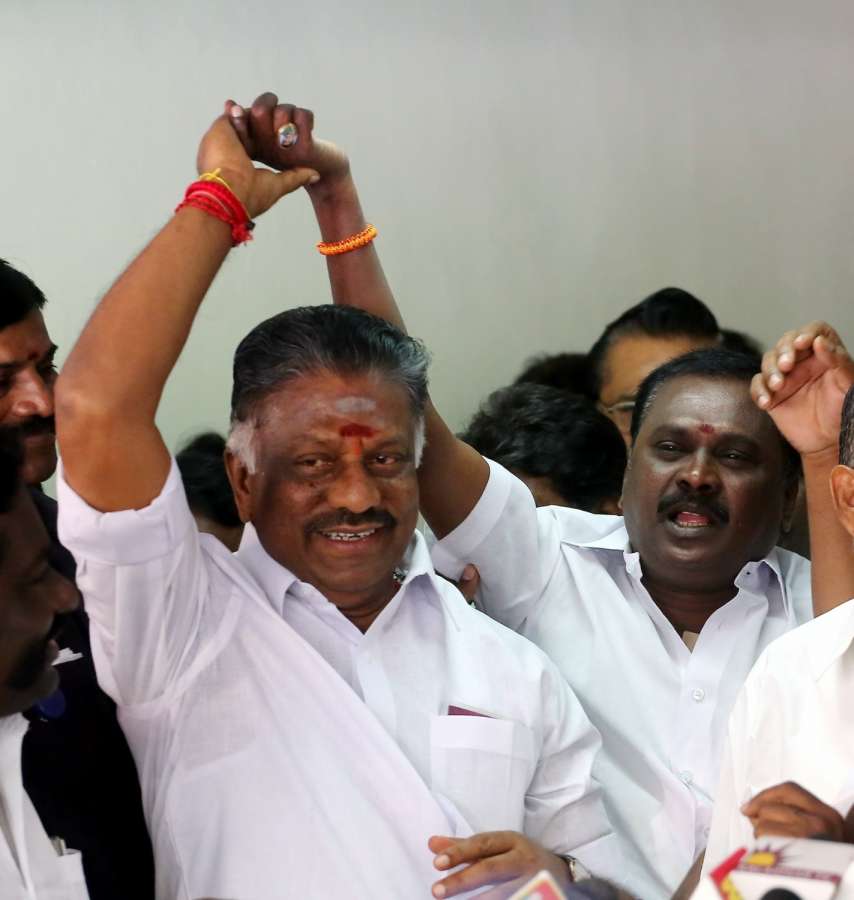 All of them were dismissed on charges of acting against the party's policies and principles.
Those sacked included School Education Minister K. Pandiarajan and former ministers C. Ponnaiyan, P.H. Pandian, Natham R. Viswanathan, K.P. Munusamy and P. Mohan.
The list does not include the names of AIADMK legislators and MPs who have supported Panneerselvam in the power struggle against Sasikala.
The newly elected leader of the AIADMK legislature party, Edapadi K. Palanisamy, on Tuesday urged Tamil Nadu Governor C. Vidayasagar Rao to let him form a government.
In a letter to Rao, the AIADMK leader said: "I may be given appointment to submit the list of AIADMK MLAs supporting me as Leader of the AIADMK Legislature Party… I may be invited to form the cabinet."
Palanisamy is the Minister for Public Works, Highways and Minor Ports in Tamil Nadu.
He said the meeting of the AIADMK legislators was held at the Golden Bay Resort near here on Tuesday around 10.45 a.m.
Annexing the resolution electing him as leader of the legislature party, Palanisamy said: "This resolution is in supersession of the earlier resolution dated 05.02.2017."
On February 5, the legislators elected General Secretary V.K. Sasikala as leader of the AIADMK legislature party.
Palanisamy's election comes after the Supreme Court restored the earlier conviction of Sasikala and two relatives for having assets disproportionate to their known sources of income.
The Congress on Tuesday urged Tamil Nadu Governor C. Vidyasagar Rao to call a special session of the assembly to test the strength of rival AIADMK factions.
The Congress appeal came after the Supreme Court restored the conviction of party General Secretary V.K. Sasikala and two of her relatives for corruption.
"The Governor must call a special assembly session to find a way forward," Congress leader Randeep Surjewala told reporters.
The Bharatiya Janata Party (BJP) hailed the apex court decision.
BJP leader Nalin Kohli told IANS: "The Governor was clear from the start that there is an uncertain situation which requires to be carefully assessed.
"Now whatever be the outcome in the AIADMK, it is their internal matter."
The Supreme COurt on Tuesday restored the judgment of the trial court convicting and sentencing Sasikala and her two relatives – V.N. Sudhakaran and Elavarasi.
Justice Pinaki Chandra Ghose and Justice Amitava Roy set aside a Karnataka High Court order acquitting the three and the late Tamil Nadu Chief Minister J. Jayalalithaa.
The AIADMK is witnessing a power tussle between the two factions led by Sasiskala and acting Chief Minister O. Panneerselvam.