Advertisement

The Supreme Court declined to hold an urgent hearing of a plea seeking direction against AIADMK leader V.K. Sasikala being sworn-in as Chief Minister of Tamil Nadu….reports Asian Lite News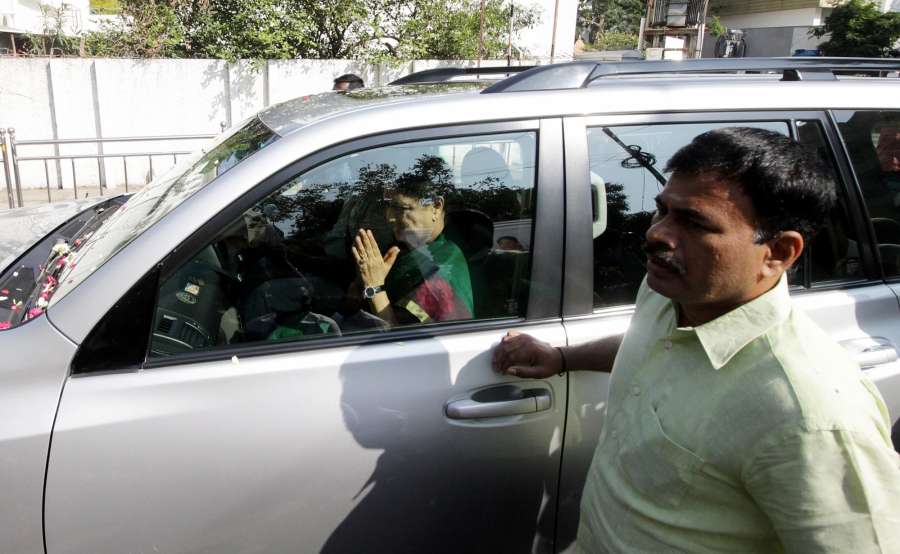 A bench of Chief Justice Jagdish Singh Khehar, Justice N.V. Ramana and Justice D.Y. Chandrachud said "sorry declined" as the petitioner urged the bench to hear the plea.
The petitioner contended that Sasikala should not be sworn-in as the verdict on Karnataka government's plea challenging her acquittal in a disproportionate assets case was awaited.
Later a PMK spokesperson said that Tamil Nadu Governor C.Vidyasagar Rao should not blindly invite AIADMK General Secretary V.K. Sasikala to form the government.
"The framers of the Indian Constitution would have drafted Article 164 mainly to allow a person of calibre and repute to become a minister first and then get elected by the people within six months of assuming the post," the spokesperson, N. Vinoba Bhoopathy, also advocate, said.
"The Governor should also look into the charge of acting Chief Minister O. Panneerselvam who was forced to resign," Bhoopathy said.
He also said a caretaker government is like any other government that has to function through a Chief Minister and his council of ministers.
"Here we have the acting Chief Minister but where is his council of ministers", Bhoopathy asked.
Meanwhile, K. Chandru, retired judge of Madras High Court, told IANS that the Governor is bound to call a person who shows the he/she enjoys support of the majority of legislators support to form the government.
"The provision of the Constitution is like a skeleton. The courts, by their interpretation, give it flesh and blood. The spirit of the Constitution is for the courts to decide," Chandru said.
According to Chandru, a Governor cannot look at other issues like pending cases or where a judgement is imminent while deciding whether a person can be called to form the government.
Chandru also does not accept Panneerselvam's claims that his resignation was a forced one.
"Soon after his exit from Poes Garden (the residence of late Chief Minister J. Jayalalithaa) or the party headquarters on Sunday, Panneerselvam could have gone to the public about his charge," Chandru said.
"Panneerselvam could have complained to the Governor, or the President or Prime Minister about him being forced to resign," Chandru said.