Advertisement

Opposition leader Stalin calls people to protest against AIADMK government, which superstar Kamal Hassan described as a conglomerate of criminals….reports Asian Lite News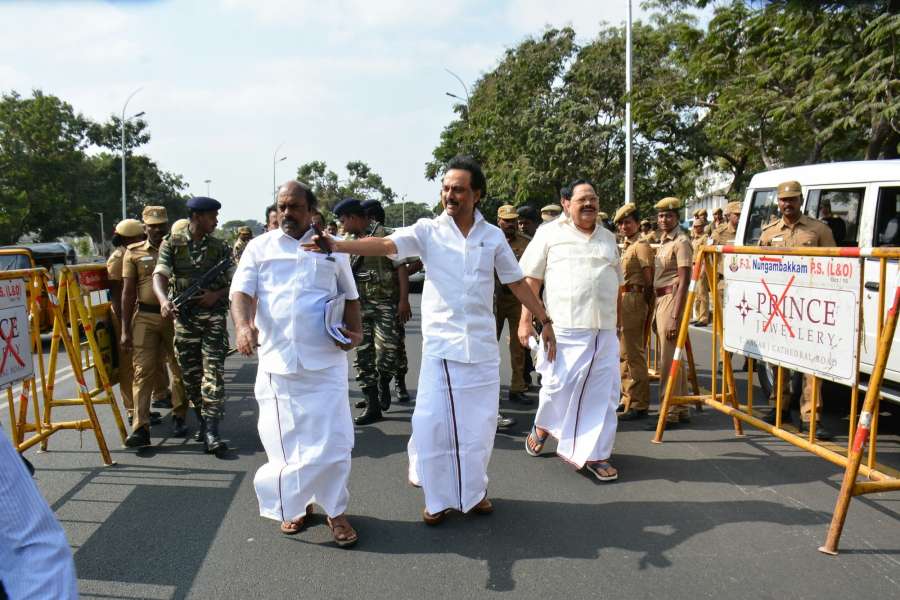 DMK Working President M.K. Stalin on Monday called all to join the party's hunger protests on February 22 and added that the party would soon bring a no-confidence motion against the Tamil Nadu Assembly Speaker.
Stalin also said appointment to meet President Pranab Mukherjee has been sought to brief him about the happenings in Tamil Nadu.
Stalin said the DMK party will hold series of protests till this AIADMK government was removed.
Narrating the sequence of events that happened in the state after the death of AIADMK leader J. Jayalalithaa till the former Chief Minister O, Panneerselvam's revolt and the passage of confidence motion Stalin said the people of this state were opposed to this rule and the government has to be removed.
"This is people's problem and they have to come out and protest," Stalin said calling for the support of students, government employees, trade union members and others.
He said people are angry at Chief Minister K. Palaniswami and the legislators supporting him were not able to go to constituencies.
Stalin said AIADMK General Secretary V.K. Sasikala was ruling through a benami.
Referring to the eviction of DMK members from the Assembly on February 18 Stalin said all the opposition parties wanted the Speaker hold a secret ballot to decide on the confidence motion moved by Palaniswami.
The other option suggested was to adjourn the house for a week and then take up the confidence motion and both were rejected by the Speaker P. Dhanapal, Stalin said.
"We protested inside the Assembly in a peaceful manner. However police wearing assembly marshal uniform forcibly removed us," Stalin said.
According to him the party legislators will bring a no-confidence motion against the Speaker.
Stalin expressed satisfaction at the functioning of the Governor C. Vidyasagar Rao.
Queried about the steps being taken to bring Sasikala to a jail here from the Bengaluru jail Stalin said the party would explore legal options to oppose such moves.
He said DMK President M. Karunanidhi who is ailing was recovering step by step and is also advising him on party matters.
Stalin said he does not consider anybody as his competitor/opponent when cited the absence of Jayalalithaa