Advertisement

NATO Secretary General Jens Stoltenberg asked NATO partners Holland and Turkey to show mutual respect and reduce tensions amid their diplomatic tussle….reports Asian Lite News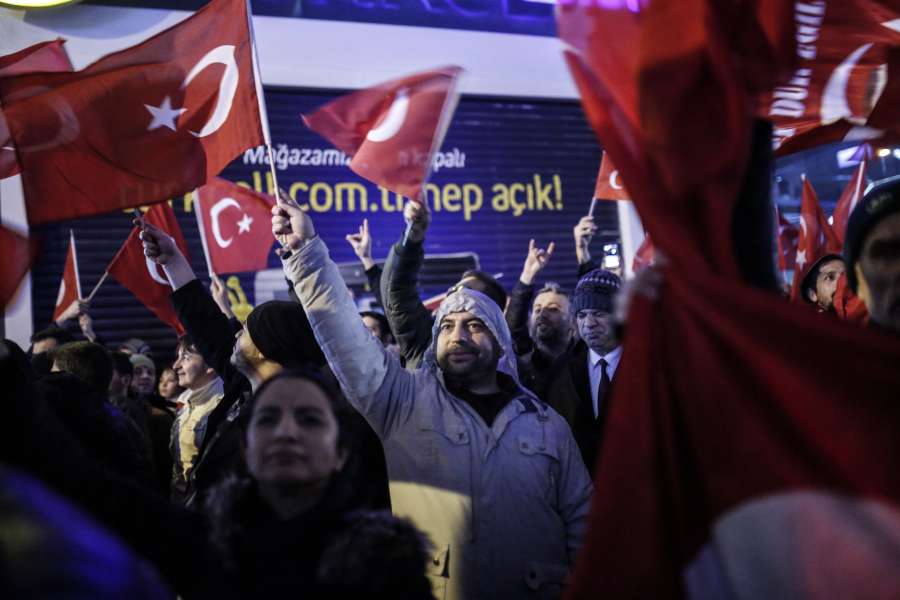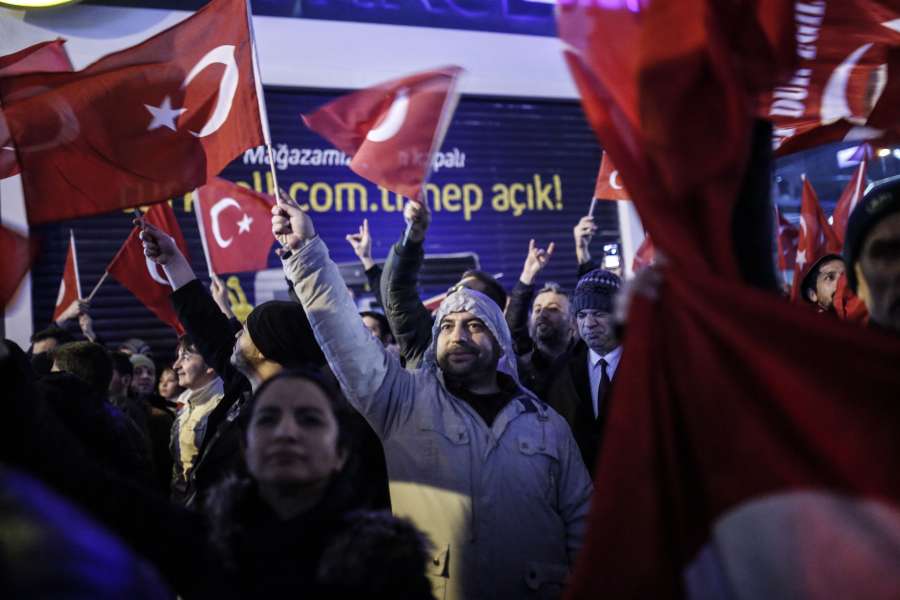 Stoltenberg said at a press conference that he had contacted the Dutch and Turkish governments after Turkish President Recep Tayyip Erdogan had said the Netherlands is acting like "Nazis and Fascists", Efe news reported.
"Robust debate is at the heart of our democracies but so is mutual respect," Stoltenberg told reporters. "I would encourage all allies to show mutual respect, to be calm and have a measured approach and to contribute to de-escalate the tensions."
"It's important that we now focus on everything that unites us," the Secretary General said.
He said Turkey's presence in NATO was "good for Turkey but also for Europe and for the rest of the alliance" in face of the instability in neighbouring countries such as Irak or Syria.
A diplomatic spat between the Netherlands and Turkey gained momentum over the weekend after Dutch authorities denied landing permission for a plane carrying Turkey's foreign minister who was planning to attend a referendum campaign in Rotterdam.
The Turkish government recently launched a verbal attack on the German government after similar events were cancelled in Germany.
"They are Nazi remnants, they are fascists," Erdogan said and went on to describe the Netherlands as a "banana republic" and warned of sanctions in retaliation.
Turkey is preparing for a referendum that could pave the way for Erdogan to assume more powers as president.
Meanwhile Turkey will impose political sanctions against Netherlands for the moment, Deputy Prime Minister Numan Kurtulmus said after the Dutch authorities barred Turkish politicians from holding rallies in the Dutch city of Rotterdam.
The sanctions would be under the political framework at the moment, Kurtulmus told reporters late Monday after a cabinet meeting which measures against the Dutch government were discussed, Xinhua news agency reported.
The Dutch ambassador to Ankara, who is out of the country at the moment, will not be allowed enter Turkey until Netherlands meets Turkey's demands, Kurtulmus said.
The Turkish government will suspend "high-level relations and all planned meetings "with Netherlands, he said, adding that a permission given in December for diplomatic flights for Dutch officials is also cancelled.
The Turkish government will propose the Parliament abolishing a Turkish-Dutch parliamentary friendship group, the Deputy Prime Minister stated.
Diplomatic tensions between the two countries escalated over the weekend after the Dutch authorities cancelled Turkish Foreign Minister Mevlut Cavusoglu's flight permission to the Netherlands and then blocked Turkish Family Minister Fatma Betul Sayan Kaya from entering the Turkish consulate in Rotterdam on Saturday.