Advertisement

What had come over the POTUS who had advocated an isolationist "America First" policy and wanted to be friends with Russia, wondered flummoxed pundits……Washington Diary By Arun Kumar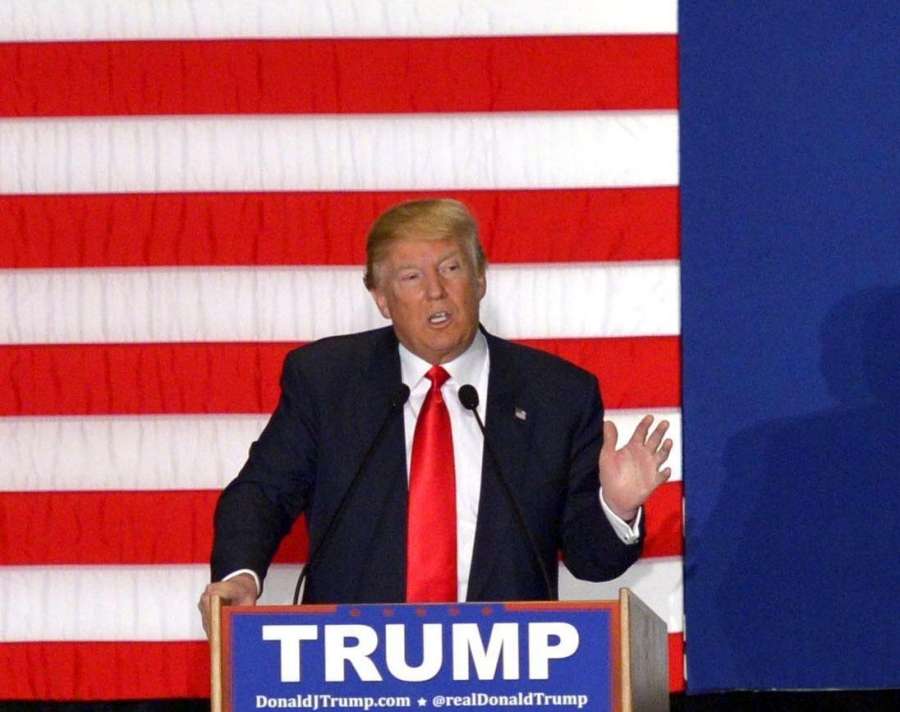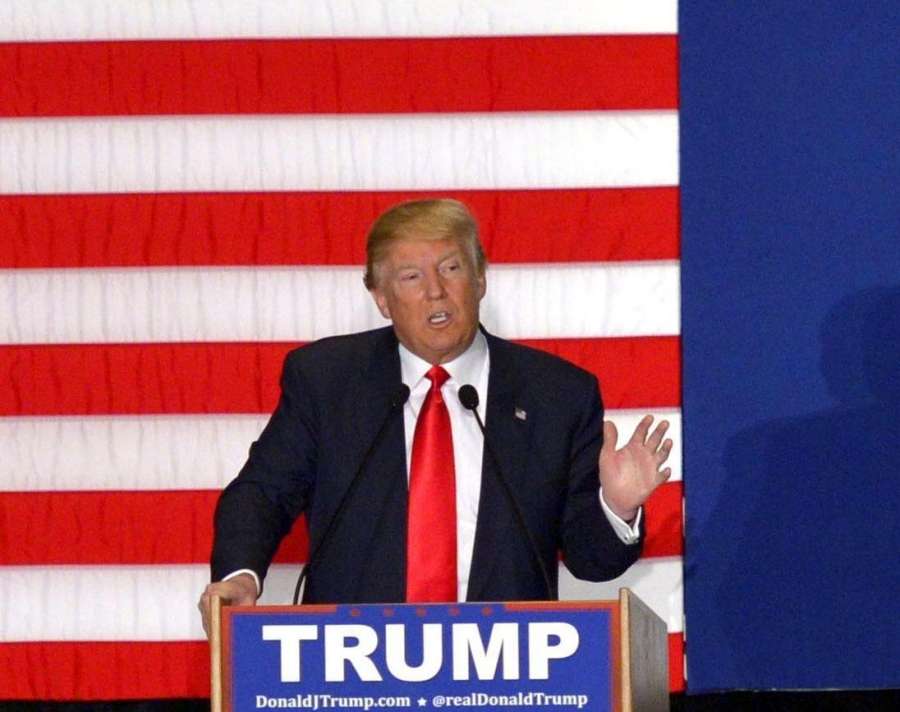 First Donald Trump dumped 59 tomahawk missiles on Syria and chastised Vladimir Putin for backing its "butcher" and "evil" dictator Bashar al-Assad. Then he dropped the "Mother of All Bombs" (MOAB) – America's largest non-nuclear weapon – on a supposedly ISIS cave and tunnel complex in Afghanistan.
What had come over the POTUS who had advocated an isolationist "America First" policy and wanted to be friends with Russia, wondered flummoxed pundits.
And days after declaring that Assad's overthrow was no longer a priority for the US, his desi ambassador to the UN, Nikki Haley told CNN that no political solution was possible in Syria with the strongman in power.
Haley, a former Trump critic, also blasted a "nervous" Russia for "covering up" Assad's chemical weapon attack on his own people.
"He has given me a lot of leeway to just say what I think and interpret what he thinks," she told CNN. "I would never go rogue, because I'm very aware of who I work for."
"I'm sometimes a bull in a china shop," Haley said. "And, you know, he allows me to do that."
There were other signs of shifts too. After a summit with the Chinese President Xi Jinping, Trump no longer wanted to brand Beijing a "currency manipulator."
He thought China could easily solve the North Korea problem, but "after listening (to Xi) for 10 minutes, I realized it's not so easy," Trump told the Wall Street Journal.
And after a meeting with NATO Secretary-General, the POTUS declared the alliance was "no longer obsolete."
Was there really "a new sheriff in town" as another former critic suggested admiringly, signalling a more muscular foreign policy?
Or was Trump with no government or military experience, facing a "steep learning curve" just going "flip flop," as the "failing" New York Times concluded?
Or was the author of "The Art of the Deal" simply being "flexible" in an exhibition of the Trump doctrine – where nothing is non-negotiable?
For even as Trump acknowledged that America-Russia ties "may be at an all time low," he was confident "things will work out fine between the U.S.A. and Russia."
"At the right time everyone will come to their senses & there will be lasting peace!" he tweeted a day after his Secretary of State Rex Tillerson met Putin in Moscow.
"I have great confidence that China will properly deal with North Korea," Trump asserted in another tweet. "If they are unable to do so, the U.S. with its allies will! U.S.A."
And as he explained in a tweet after a "great meeting" with the NATO chief, they "agreed on the importance of getting countries to pay their fair share & focus on the threat of terrorism."
Trump also seemed to be having a change of heart about his spooks and spies. He had kept FBI Director James Comey, blamed by rival Hillary Clinton for her stunning loss, in his job.
But with Comey revealing that the FBI was investigating Russian meddling in the election, and whether Trump aides colluded with Russia, he seemed to be having second thoughts.
In an interview with Fox, Trump said he had confidence in Comey even as he criticized the top cop for letting Clinton off the hook over her email saga.
But maybe it was not too late for him to fire the director, the POTUS mused. "We'll see what happens. You know, it's going to be interesting."
And his chosen CIA director Mike Pompeo suggested the boss had morphed from a critic to a fan of the spy agency.
The intelligence community had a "fantastic" relationship with the Trump administration and the POTUS was an enthusiastic consumer of intelligence briefings, he claimed.
"Don't laugh. I mean that," Pompeo admonished a tittering audience at a Washington think tank claiming "They are voracious consumers of the product we develop."
Meanwhile, the "fake news media" continued with the mother of all tall tales with the venerated old lady of Manhattan leading the charge
"The Latest Test for the White House? Pulling off Its Easter Egg Roll," screamed the "failing Times" with a 1330 word piece on how the Trumps were not living up to the standards set by the Obamas.
Will the Donald and Melania pass the "eggz-acting" test? Which way would the eggs roll – only 'Times' will tell!