Advertisement

US Defence Secretary James Mattis reaffirmed Washington's commitment to defending Japan, including a group of disputed islands which have been claimed by China. Later China talks tough on US comments and said that US should stop making wrong comments….reports Asian Lite News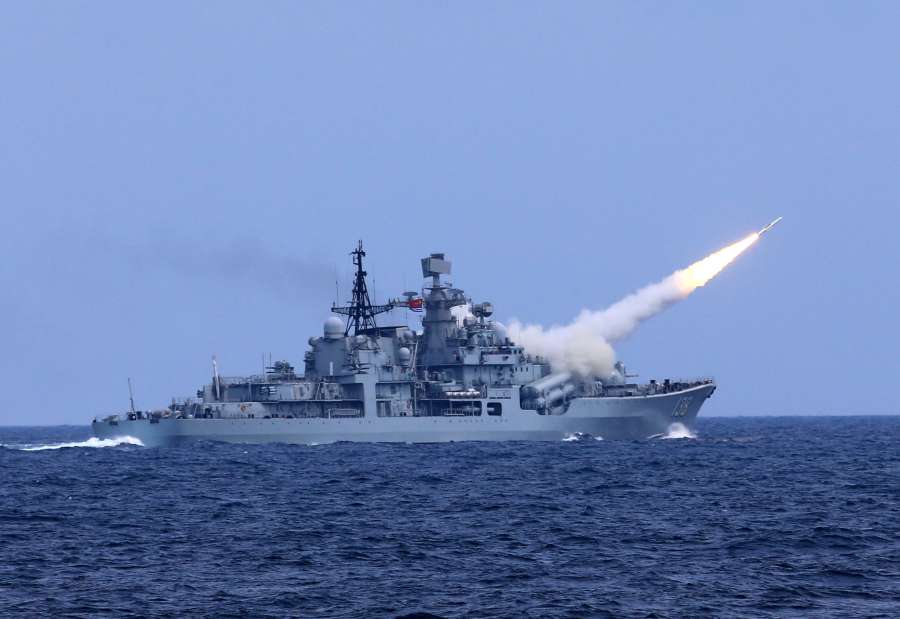 "I made clear that our long-standing policy on the Senkaku Islands stands — the US will continue to recognise Japanese administration of the islands and as such Article 5 of the US-Japan Security Treaty applies," Mattis said in a press conference with Japanese Defence Minister Tomomi Inada, CNN reported.
Article 5 of that treaty says the US will defend territories under Japanese administration, which would include the Senkakus, an uninhabited group of islands in the East China Sea called the Diaoyus by China.
Tensions have flashed numerous times in recent years over the islands, including face-offs between Japanese and Chinese air and naval forces that have been termed dangerous by both sides.
Mattis' visit to Japan and South Korea follows a campaign in which President Donald Trump unsettled the region by suggesting that Seoul and Tokyo develop their own nuclear weapons and pay more towards keeping US troops stationed in the two countries.
But in his inaugural trip as Secretary of Defence, Mattis has repeatedly reassured the staunch US allies of the Trump administration's commitment to the region.
"I want there to be no misunderstanding during the transition in Washington that we stand firmly, 100 per cent shoulder to shoulder with you and the Japanese people," Mattis said.
Later, China has urged the US to stop making erroneous remarks on the sovereignty of the Diaoyu Islands after American Defence Secretary James Mattis reportedly said the US-Japan mutual defence treaty applies to the disputed islands in the East China Sea.
"The Diaoyu Island and its adjacent islets have been an inherent part of Chinese territory since ancient times, which is a unchangeable historical fact," Foreign Ministry spokesman Lu Kang said late Friday.
The remarks comes after Mattis, upon his arrival in Tokyo earlier on Friday, reaffirmed Washington's commitment to defending Japanese territory in the region.
Lu said the so-called US-Japan treaty of mutual cooperation and defence is a product of the Cold War, which should not impair China's territorial sovereignty and legitimate rights, the Global Times reported.
"We urge the US side to take a responsible attitude, stop making wrong remarks on the issue involving the Diaoyu Islands sovereignty, and avoid making the issue more complicated and bringing instability to the regional situation," said the spokesman.
Beijing and Tokyo are involved in sovereignty disputes over the Diaoyu Islands, known as Senkaku in Japan.
The sovereignty dispute over the Senkaku Islands, administered by Tokyo, has intensified since Japan nationalised three islets in 2012, Efe news said.
The uninhabited archipelago occupies some 7 sq.km and the surrounding waters are believed to hold significant reserves of oil and gas.