Advertisement

Ficci President: Demonetisation impact on India's growth to be below 1%….Aparajita Gupta interviews Ficci President  Pankaj R. Patel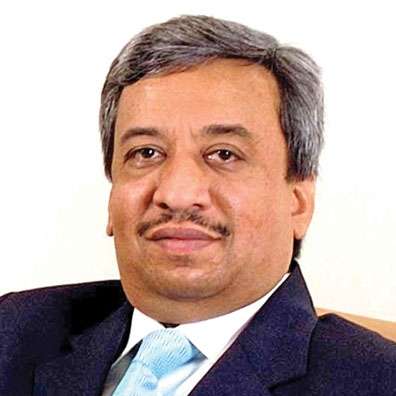 The demonetisation drive will retard India's growth but by no more than one percentage point, even as an industrial revival is on the horizon, says Pankaj R. Patel, the new President of the Federation of Indian Chambers of Commerce and Industry (Ficci).
He also termed as "unprecedented" the significant cut in banks' lending rates and hoped for more.
"I don't think the impact (of demonetisation on growth) is going to be more than 1 per cent. Everything (sector) hasn't shrunk. In service sector, a lot of things have moved well," Patel, also the Chairman and Managing Director of Zydus Cadila, told IANS in an exclusive interview.
"Yes, the unorganised sector got impacted. Industries like textiles, diamond and real estate got hit. Some industries got impacted by 10 per cent, like the fast moving consumer goods, consumer products. A few others took a hit of 25 per cent, like automobiles," he added.
"But this is short-lived. Things will normalise soon."
According to official data, India's GDP improved to 7.3 per cent for the second quarter of this fiscal, which ended on September 30, 2016, against 7.1 per cent in the first quarter, but was slower than the 7.6 per cent rise posted in corresponding quarter of the last fiscal.
Assessing the impact of demonetisation, the Reserve Bank of India (RBI) — as also a host of domestic and global ratings agencies — lowered their growth forecast for India during 2016-17 to 7.1 per cent, against 7.6 per cent earlier.
Regarding the weekend move by banks to cut their lending rates, Patel said such a sharp lowering of the cost of borrowing was unprecedented. "It is a welcome move. It will give boost to large capital-intensive sectors," he said.
With bulk infusion of fresh liquidity thanks to deposits on account of demonetisation, commercial banks slashed their lending rates, leading to some segments like home loan rates falling to their lowest level in six years.
But Patel, nonetheless, said since banks still have huge cash deposits, they should look at more rate cuts in the future — at least one percentage point. "If the interest rate is brought down to 7 per cent in the long run, then it will put India on the global map."
"Also, if interest rates come down further, there will be more retail loans. Things will become more affordable. Aspirations are there, which will generate consumption."
With the annual budget for the next fiscal year due to be presented by Finance Minnister Arun Jaitey on February 1, Patel obviously had his wish-list on behalf of Ficci. Main points:
– Rationalisation of direct taxes for industry and individuals
– Hike in the overall direct tax exemption limit, linked to cost of living
– Getting more people into the tax net by also widening the base
– Promotion of and encouragement to cashless transactions
– Procedural reforms, like what was done in the case of tax refunds in the last budget
– Boost to infrastructure funding
– Lowering of stamp duty by incentivising states.