Advertisement

More companies from Asia, Africa and Europe will be able to raise funds from International Finance Centre at Gift City in Gandhinagar….reports Asian Lite News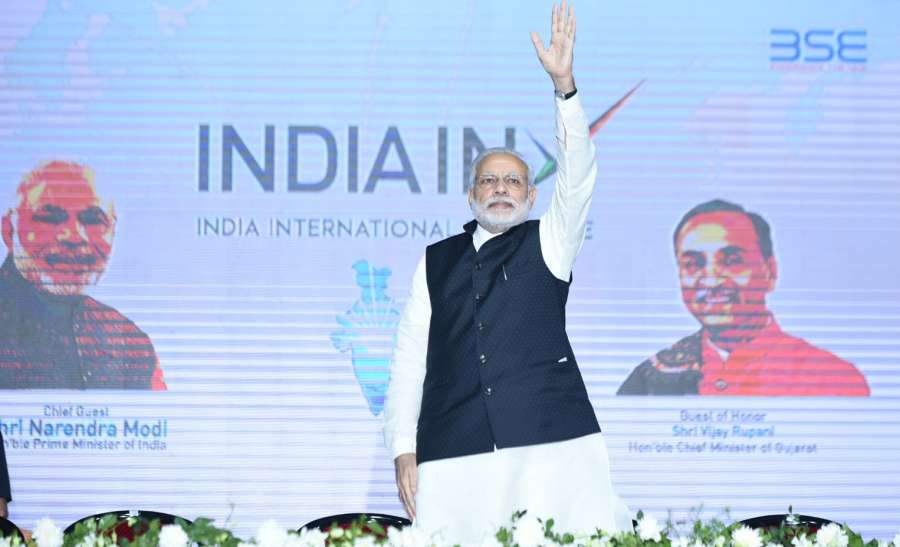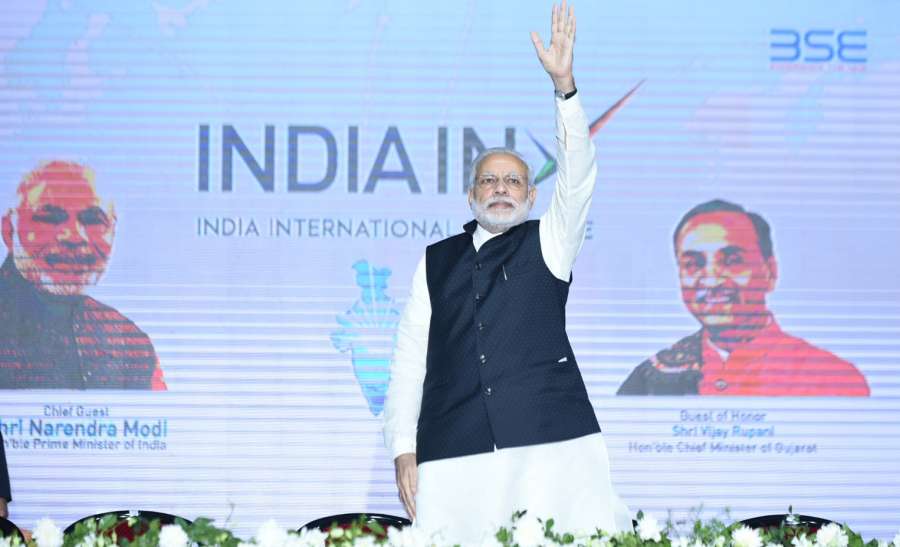 Prime Minister Narendra Modi said his vision for Gift City is that it should be a price setter for few of the largest traded instruments.
Inaugurating the India International Exchange (INX) located at the International Financial Services Centre (IFSC) in GIFT City here, he said that there has long been criticism that a lot of trading, even in Indian financial instruments, is currently taking place abroad and India has stopped becoming the price setter for even some Indian instruments.
"Gift City will be able to mitigate many of these criticisms. But my vision for Gift City is larger. My vision is that in ten years from now, Gift City should become the price setter for at least a few of the largest traded instruments in the world, whether in commodities, currencies, equities, interest rates or any other financial instrument," Modi said.
He termed inauguration of India INX as momentous occasion for the country's financial sector and an important milestone for India in creating 21st century infrastructure.
The India INX, a wholly owned subsidiary of BSE Ltd, is expected to start trading middle of this month.
"Inauguration of India International Exchange is a momentous occasion for India's financial sector," said Modi, adding that the new exchange will surely set new standards for quality of service and speed of transactions across time zones.
"India is in an excellent time-zone between West and East. It can provide financial services through the day and night to the entire world. The exchange, I am told, will work twenty two hours a day, starting when the Japanese markets start, and closing when US markets close," he said.
He said that with a combination of talent and technology, Indian companies can compete with offshore financial centres.
Pointing out India's vastness, Modi said it is not easy to create an offshore like environment in a country with a huge domestic market.
"India cannot be compared to small city states. Such countries have very small local markets and hence can afford to have specially favourable tax and regulatory regimes. Large countries cannot do the same," he said.
He said more companies from Asia, Africa and Europe should be able to raise funds from International Finance Centre.
Recalling that he was Gujarat Chief Minister when the Gift City was conceptualised, Modi said it was born out of the vision to make India a thought leader in finance and for that best facilities and abilities were needed.
Noting world class talent of Indian origin was working in India and abroad, he said: "India had a leadership position in Information Technology. Finance was being increasingly married to technology. It was becoming very clear to us that finance combined with technology, or 'fintech' as it is sometimes called, would be an important part of India's future development."
He said Gift City is the first ground-up, 'truly smart' city in the country and all the 100 Smart Cities will do well to understand how it has been able to create its underground infrastructure which can compete with the best in the world.
India INX plans to offer diversified portfolio of products and technology services at a more competitive rates to Indian exchanges as well as other global exchanges like those in Dubai, London and Singapore, its officials said.
The exchange can trade securities and products other than Indian rupees. The securities and products that could be traded on the India INX are: equity shares of companies incorporated outside India, depository receipts, debt securities, currency and interest rate derivatives, index based derivatives, commodity derivatives and such other securities that may be allowed.
Technology offerings at India INX will facilitate co-location of members in its own Data Centre at GIFT IFSC as well as algorithm trading including that of High Frequency Traders (HFTs).
The exchange will offer the same state of the art T7 trading platform used by BSE with a speed of 6 microseconds – the fastest in the world.
India INX and the India Clearing Corporation (ICC) has already set up a fully functional office with a data centre and IT system at GIFT city.
India INX and ICC has also commenced mock trading from India INX data centre at GIFT City from December 17, 2016.
The co-location service shall be the fastest of its kind with round trip network latency expected to be less than 10 microseconds with low latency switch.
The facilities in the India INX would enable a comprehensive single segment access for currency, commodities, equities and fixed income derivatives.
Further, the exchange will ensure equitable distribution of market data to all members.