Advertisement

As England & Wales gear up to greet the 8th edition of ICC Championship, MoneyGram is offering its customers an opportunity to test their commentary skills besides winning prizes and meeting cricket legends….reports Asian Lite News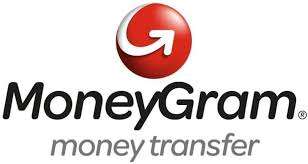 MoneyGram launches a customer activation campaign to reach out to cricket fans across the United Kingdom. Cricket enthusiasts will get a chance to put their commentary skills to the test, as well as meet some of England's best known cricket stars like Michael Atherton and Owais Shah.
MoneyGram, a global provider of innovative money transfer services, is  the official partner of the International Cricket Council (ICC).
"Last year MoneyGram extended its sponsorship agreement with the ICC for an additional eight years. Our association with the ICC has certainly helped establish MoneyGram as a preferred brand for South Asians living in the UK," said Marc Matthews, MoneyGram's head of Northern Europe and MoneyGram Online. "As part of our activation this year, we  are  bringing our customers closer to the action  by giving  them the opportunity to try their hand at commentating in the MoneyGram commentary booth, ," said Matthews.
Michael Atherton, former England cricket captain, joined the launch event at MoneyGram's office in London saying,  "I'm honored to participate in today's event as I believe that cricket has the unique power to bring people closer across geographies. Even if you're far away from your family, being a cricket fan can help you feel at home," said Atherton.
The ICC Champions Trophy 2017 campaign kicks off with the 'MoneyGram Commentary Challenge' providing the opportunity for cricket fans to put their commentary skills to the test and win match tickets. The MoneyGram commentary challenge will be at the following locations, before taking residence at both The Oval and Edgbaston venues during the ICC Champions Trophy:
London (Exchange, Ilford) – April 22
London (Intu, Uxbridge) – May 6
Birmingham (Bullring) – May 13
Leicester (Highcross) – May 14
Participants at Ilford and Birmingham will have a chance to meet Owais Shah, former England cricketer, who will provide hints and tips about commentary and Cricket.  Fans can expect to bump into a number of surprise guests inside the Commentary booth once the ICC Champions Trophy Kicks off on 1st June.
The Commentary challenge will be running during the ICC Champions Trophy from June 1 to June 18 at matches at The Oval in London and Edgbaston in Birmingham.
The 2017 ICC Champions Trophy is scheduled to be held in England and Wales between 1 and 18 June 2017.[1] This will be the 8th edition of the tournament. The top eight teams in the ICC ODI Championship rankings as on 30 September 2015 qualified for the tournament. The eight teams were divided into two groups of four.
Bangladesh replaced the West Indies, who finished outside the top eight in ninth position, in the ICC ODI Team Rankings on the cut-off date. Bangladesh returned to the ICC Champions Trophy for the first time since 2006, and for the first time, the West Indies lost their place in the Champions Trophy.