Advertisement

Reliance Power executed project agreements with Bangladesh Power Development Board (BPDB) for Phase I of the 750 MW liquefied natural gas (LNG) power project at Meghnaghat, near Dhaka….reports Asian Lite News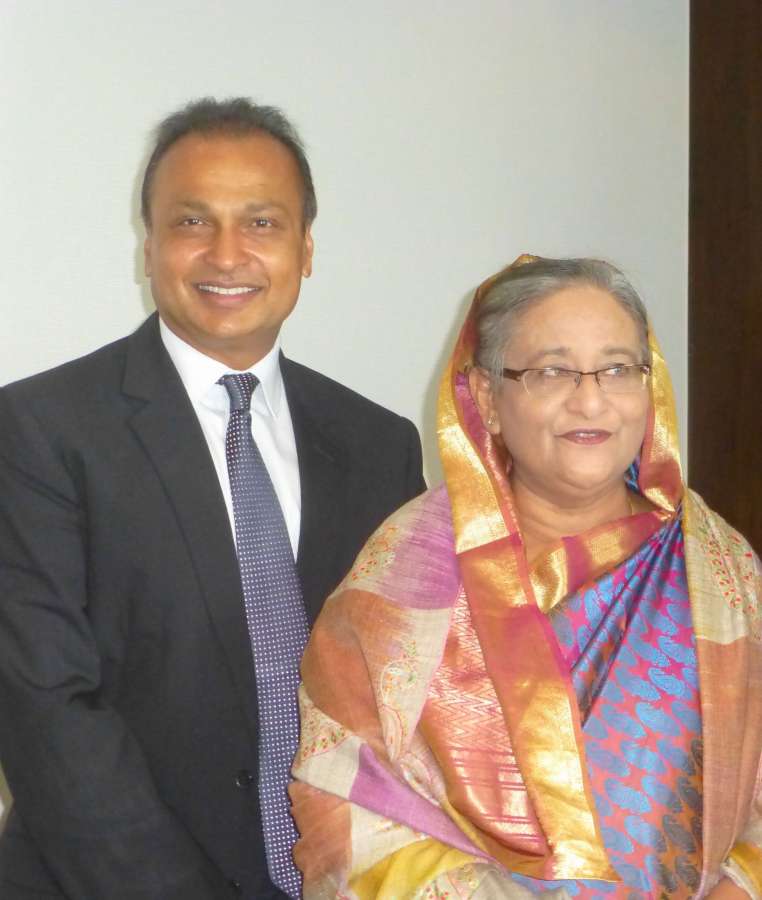 These agreements include a power purchase agreement (PPA) and implementation agreement (IA) for the proposed integrated combined cycle power project.
The Phase I of the power project and LNG terminal will entail an investment of $1 billion (Rs 6,500 crore).
The exchange took place in the presence of Bangladesh Prime Minister Sheikh Hasina, at a business summit organised by the Confederation of Indian Industry.
Reliance Power has also signed an memorandum of understanding (MoU) with PetroBangla to set up a 500 mmscfd LNG terminal at Kutubdia Island near Chittagong in Bangladesh.
The definitive agreements for setting up the LNG terminal will be executed with PetroBangla shortly.
"Full LNG terminal capacity will be used by PetroBangla to meet huge demand for power and other industries and replace costly and highly polluting fuels," the statement said.
It also said "Reliance Power will install world-class equipment procured from internationally reputed original equipment manufacturers previously for its 2,250 MW combined cycle power project at Samalkot in Andhra Pradesh, India, which will be relocated to Bangladesh in a phased manner".
The company had signed an MoU on June 6, 2015 with the Bangladesh Power Development Board (BPDB) to set up the integrated project, during the visit of Prime Minister Narendra Modi to Dhaka.
"Phase – I will have an investment outlay of nearly $1 billion which is the largest foreign direct investment in Bangladesh. Financing of the project is under consideration of Asian Development Bank and a consortium of lenders," the statement said.
The project will give a boost to the economic and industrial growth of Bangladesh and help to enhance the energy security with clean, green and reliable LNG based power.