Advertisement

While India lost its chance to generate huge revenues from front-office Software-As-A-Service (SaaS) in the Cloud, a golden opportunity lies for the domestic companies in back-office SaaS to gain an early foothold, a top executive from SirionLabs, a US-based leading provider of enterprise SaaS product, has emphasised….writes Sourabh Kulesh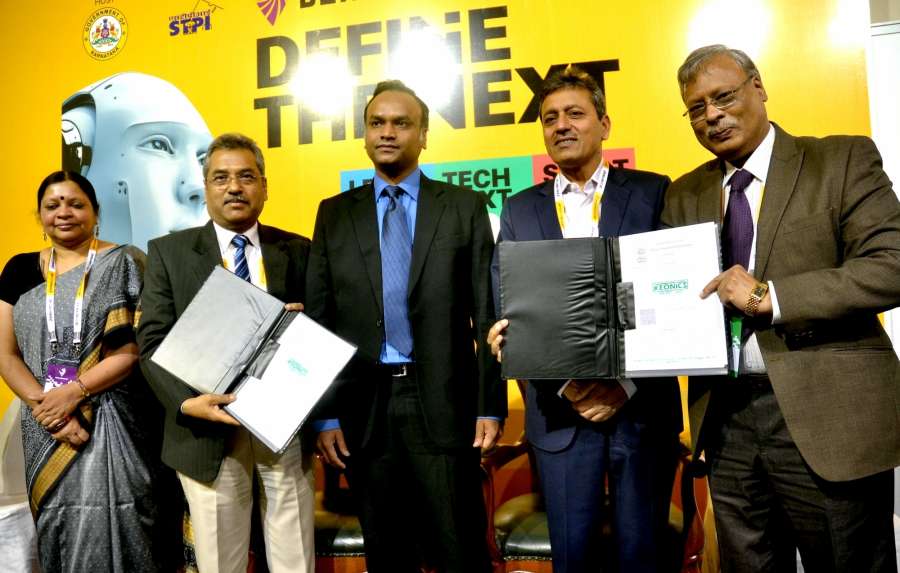 Front-office SaaS has been there for almost 15 years. There are more than 2,000 companies in various categories of front-office SaaS. Collectively, front-office SaaS generates more than $15 billion in revenue every year.
"The action is now in back-office SaaS. CIOs have realised that migration to cloud is the only way to achieve 100 per cent digital transformation. India has missed the bus largely on the front-office SaaS. There's a good chance India rise up to the back-office SaaS," Indus Khaitan, CMO at Sirionlabs, said.
Sirionlabs has its clients in the US, Britain, Europe and Singapore and now plans to aggressively push its products in India. The company has created a platform to manage strategic service engagements of Fortune 1000 organisations.
In case of SaaS, customer-facing business functions such as social media, marketing automation and helpdesk, etc. are front-office whereas supply-chain, procurement solutions, ERP (Enterprise Resource Planning) etc. are back-office.
Traditionally, the software products supporting these two "offices" were deployed "on-premise" which means that the software would run on hardware and infrastructure managed by the employees of the company.
This was before Cloud came. The migration to Cloud does away with the gobbledygook of managing the hardware and upgrading it.
Now when companies are migrating to Cloud, there is a renewed energy in building applications modelled for the Cloud, mimicking the business functions of the existing back-office products.
"It's hard to put a growth percentage number to it, but the back-office industry globally is growing at 20-30 per cent year-on-year," Khaitan noted.
With this, clients are looking for robust, simple solutions to problems and the answer very often comes in the form a piece of software or a managed system called SaaS.
"The macro-trend is the economic shift in buying behaviour in large companies. Thanks to the uberisation of everything, companies are buying fewer goods and instead, they are buying services," Khaitan said.
With this shift, existing vendors that are leaders in providing a platform for business-to-business commerce are not able to fill the gap of providing a platform for managing the performance and delivery of services. The executives want more visibility to ensure that customer experience is of superior quality.
On a question how differently SirionLabs is fulfilling this demand, Khaitan said: "What was managed using a mix of e-mails and spreadsheets is now bein taken care of by SirionLabs' Enterprise SaaS product for building a robust relationship between the buyer and the service provider".
"A lot of companies in India are providers of services. Sirion enables the service providers to have a data-driven relationship with their customers," the executive added.
For Khaitan, India as a market "is not there yet for selling cloud computing to the masses".
"The reason is simple. The Return on Investment (RoI) on automation is not perceptible because labour is still cheap. The day we realise that the value is not hard dollar savings but a better customer experience, we'll see a huge demand for back-office SaaS in India," Khaitan said.