Advertisement

Mr Manish Tiwari, the Managing Director of London-based HereandNow 365 Ltd, one of the leading media agencies in the British capital, shares his experience at Davos 2017 – The Alpine State of the Elite World Order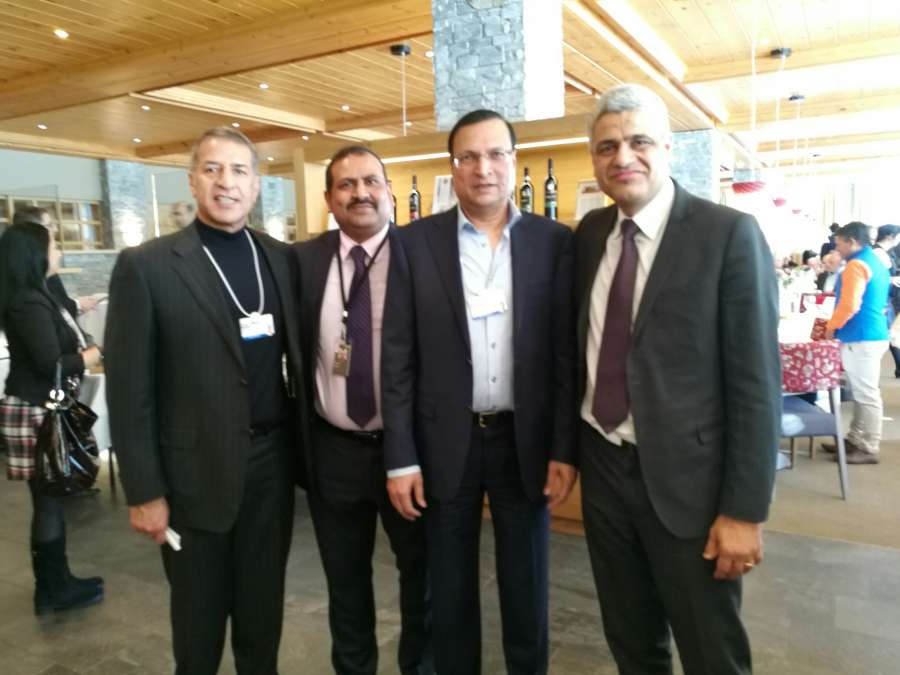 From stimulating conversations to global ideas – the who's who of the business and political world came together. Davos has always played host to global platform for ideas, innovation and policy. However, this time it was not enough to on top of the world Elite order, it was the backlash of populism in the liberal West which made everyone revise their notes and state with caution as 2016 proved again and again, that you can't take the popular vote for granted. The sting of alt-Right was felt and there were empty rhetoric from the likes of May, though in all honesty no one knew what they were up against.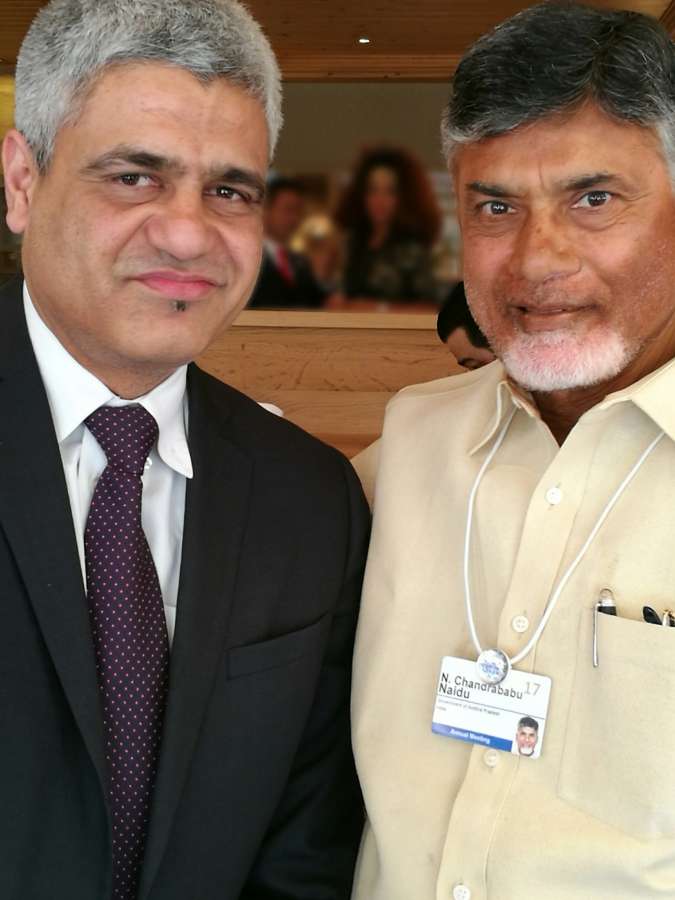 This year, the World Economic Forum (WEF) at Davos has developed its programme of events around the themes of responsive and responsible leadership. It could not come at a more critical time for the world's elite. 2016 saw huge upheaval around the world and the beginnings of a complete restructuring of the world order.
China's President Xi Jinping opened the address at WEF delivering a detailed defence of economic globalisation. In an oratorical sweep that took in everything from the Paris climate agreement to the cause of the 2008 financial crisis, the President proposed that global governance models – while unarguably broken in many respects – should not be discarded. "There's no point blaming economic globalisation for the world's problems, as that is simply not the case," he said.
On global trade he emphasised on promoting trade and investment, liberalistion and facilitation through opening up – and saying no to protectionism. An oxymoron if you pay any attention to trade policy of China over the last decade.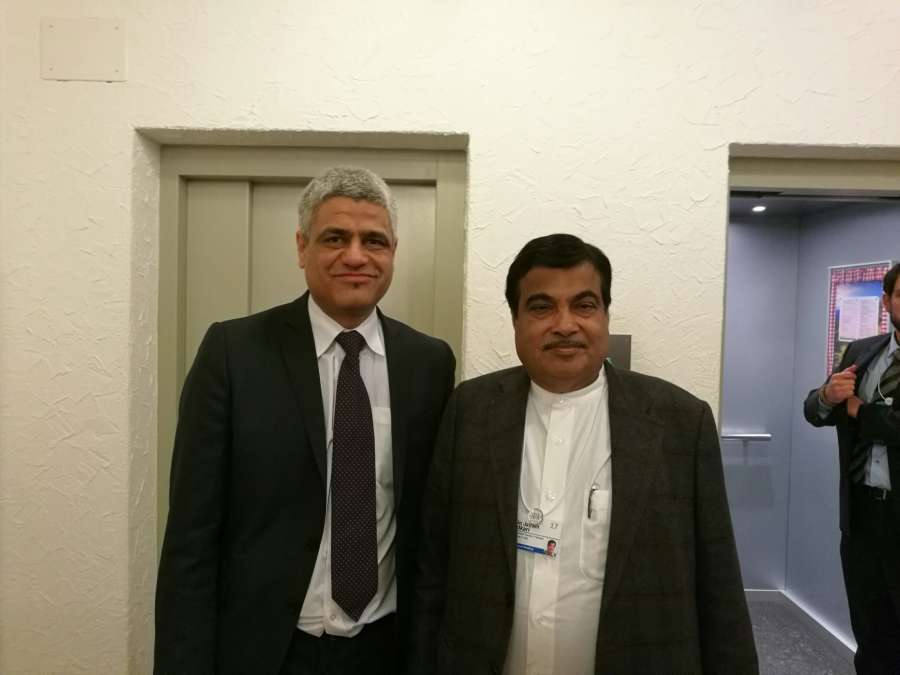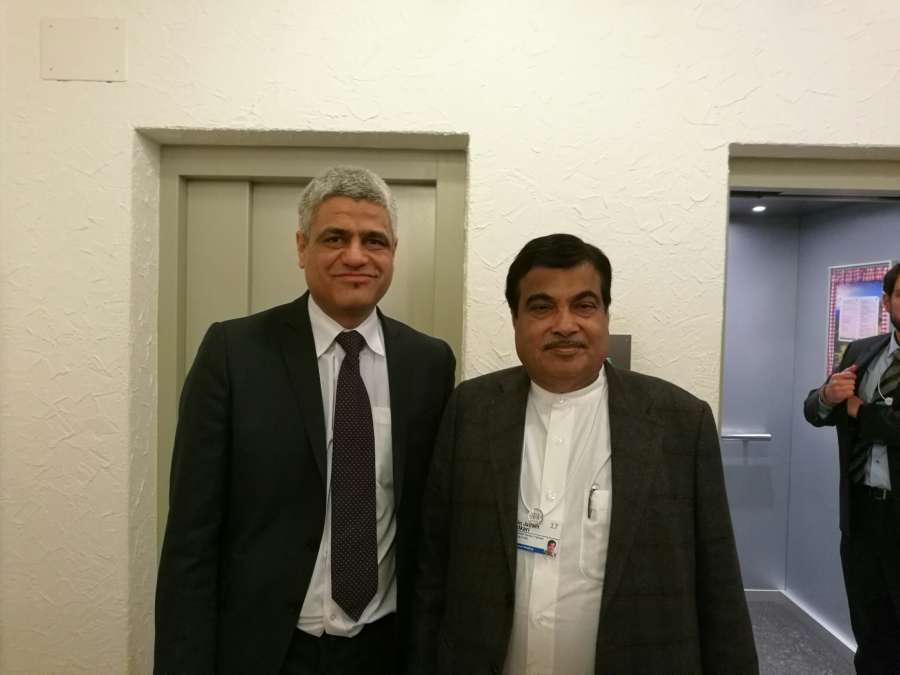 In this context – of opening up opportunities to the world – Davos 2017 even saw India taking a leap forward with Indian industrialists, entrepreneurs and politicos making their presence felt. India, one of the fastest growing major economies, was represented here by a delegation of over 100 individuals, including ministers, government officials and business leaders. While Union Minister Nitin Gadkari made a strong case to woo foreign investors, his ministerial colleague Nirmala Sitharaman said the country has great opportunities in the services sector which contributes over 50 per cent to the GDP.
Against the backdrop of rising uncertainties in the global economy and fears of more job losses, Gadkari said India is working on ways to improve purchasing power of the common man as that would present further opportunities. Amitabh Kant, a key official in India's Niti Ayog made an announcement about giving 20 million Indian citizens free money, an idea endorsed by Guy Standing from London University who is a long standing supporter of Universal Basic Income.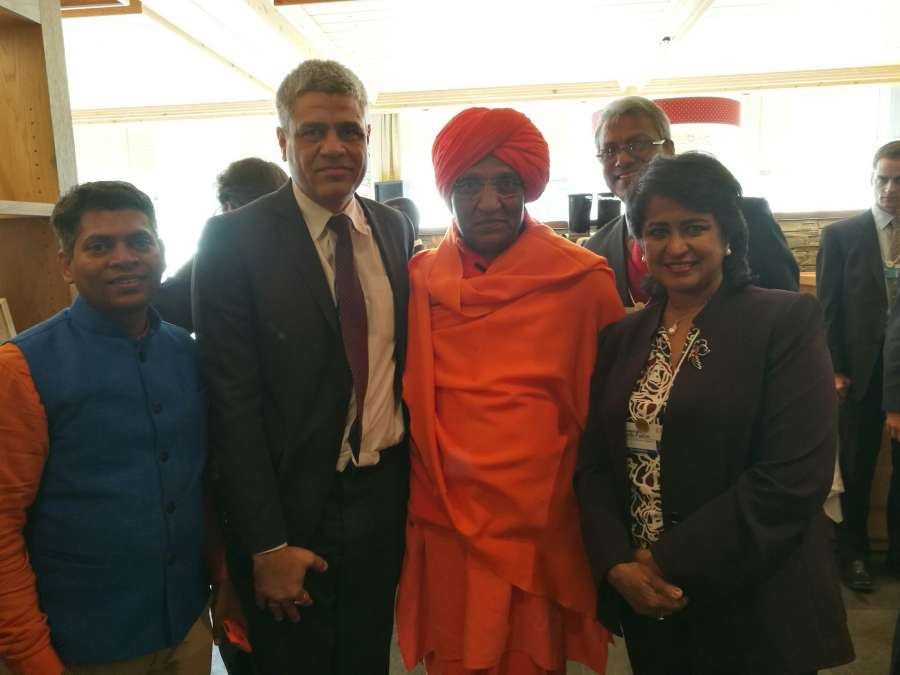 Hosted by CII and partnered by the Andhra Pradesh government, the Indian Pavilion saw politicians and government officials taking a step forward and showing what India has to offer.
Chief Minister of Andhra Pradesh Mr Chandrababu Naidu talked about how he has a huge canvas with Amravati, wherein he is looking for people with world class ideas to partner with the state. This was one Indian politician who seems to be honest to the cause.
Another highlight was the Indian vegetarian lunch on the snow-capped Alps hosted by the Hinduja's who used the platform to bring together an eclectic mix of people from media stalwarts Rajat Kapoor with Ritu Dhawan (India TV)  to industrialists Navin Jindal (Jindal Steel and Power Limited), Rajan Bharati Mittal (Bharati Enterprises), Siddharth Jain (INOX), Rajesh Agrawal (Deputy Mayor of London), Salman Mahdi (Deutsche Bank), Dr Iqbal Surve (Independent Media South Africa) and Grandhi Kiran Kumar (GMR Group) to political figures such as Swami Agnivesh and the President of Mauritius Ameenah Gurib.
As the keynote speaker, Mr Hinduja stressed on how we are living in an age where there is a lot of political uncertainty but if we move beyond that and look at it as the year of change there is an amass of opportunities.
Seconding him President of the Hinduja Group Mr Rakeshh Gupta said: "There is an opportunity in the turmoil and the upheaval will manifest into opportunities."