Advertisement

Almost precisely 20 years to the day since the Chemical Weapons Convention (CWC) came into force, the United States has launched a military strike against Syria for using them against its own civilian population….A special report by Mayank Chhaya for Asian Lite News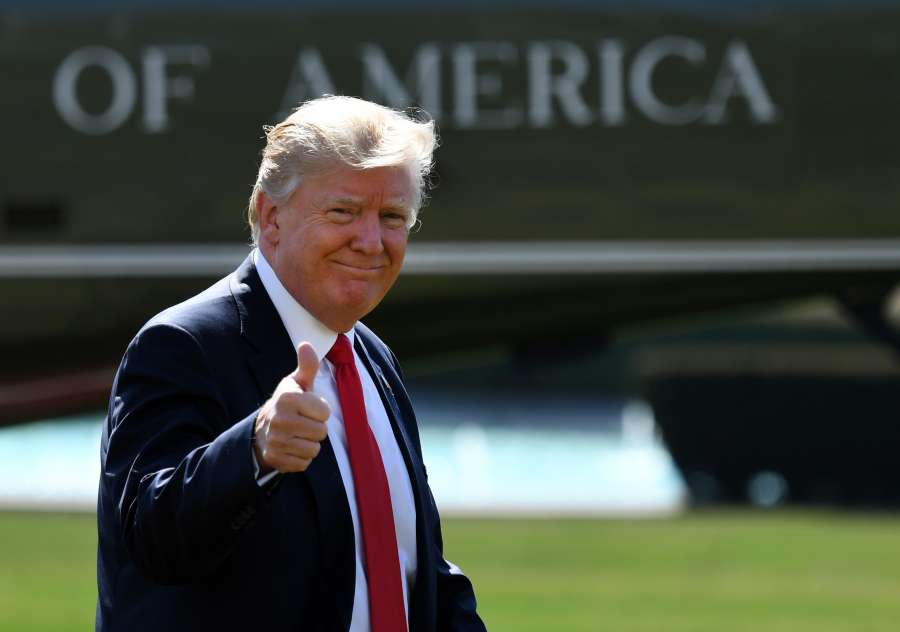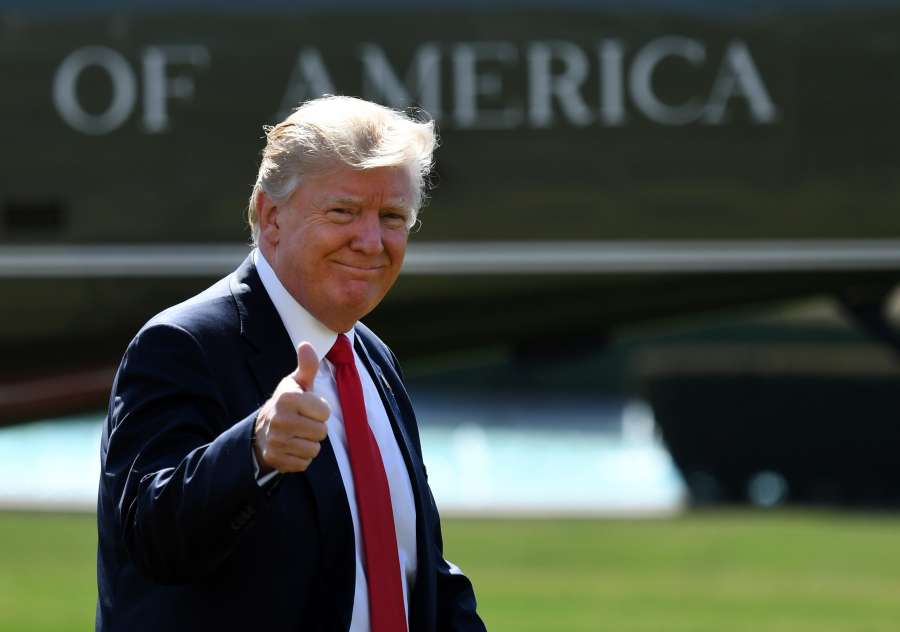 The strike by the U.S. using at least 60 Tomahawk missiles on al-Shayrat airfield near the city of Homs marks President Donald Trump's debut as an active Commander-in-Chief ordering military strikes. Significantly, the strike came in the midst of his first meeting in Mar-a-Lago, Florida, with China's President Xi Jinping, who is on his first visit of the Trump presidency.
Although unplanned, the strikes would nevertheless send a message of firm resolve by an unsteady President in the company of Washington's most important global interlocutor. To some extent, they also end Trump's notorious ambiguity towards Russia and its President Vladimir Putin who have been propping up the regime of Syrian President Bashar al-Assad.
The strikes are likely to unexpectedly define the Trump presidency so early in its first term, barely 76 days after he took over.
The CWC came into force on April 29, 1997, after 87 countries signed it, making it a binding international law. It took 17 years of intense international negotiations starting in 1980. Notwithstanding, it has been violated several times, the first time by Iraq under Saddam Hussein in the 1980s against Iran and, more notably, by Syria on numerous occasions.
Before the attack on Idlib on Tuesday, there had been at least five similar attacks since August 21, 2013, as confirmed by the United Nations, and several unconfirmed but seriously suspected ones.
Then UN Secretary-General Ban ki-moon had said this in his report: "On the basis of our analysis of the evidence gathered during our investigation between April and November 2013 and the laboratory results obtained, the conclusion is that chemical weapons have been used in the ongoing conflict between the parties in the Syrian Arab Republic, not only in the Ghouta area of Damascus on 21 August 2013 as concluded in (A/67/997-S/2013/553), but also on a smaller scale in Jobar on 24 August 2013, Saraqueb on 29 April 2013, Ashrafiah Sahnaya on 25 August 2013 and Khan Al Asal on 19 March 2013. This result leaves us with the deepest concern."
For Trump, the military strikes represent a 180-degree turn in his assertively stated view on how to deal with Syria. In a series of tweets between May and September 2013, in the thick of the use of chemical weapons by the Assad regime, he had offered unsolicited advice to President Barack Obama against doing anything.
On September 7, 2013, barely two weeks after the Jobar attack, he had tweeted, "President Obama, do not attack Syria. There is no upside and tremendous downside. Save your 'powder' for another (and more important) day!"
Two days prior to that he had tweeted, "Russia is sending a fleet of ships to the Mediterranean. Obama's war in Syria has the potential to widen into a worldwide conflict."
He was vocally against the Obama administration getting involved in Syria and elsewhere and instead advised it to focus on "fixing America". What changed his view of Syria and Assad were the heartbreaking images of the Idlib gas attack that killed over 70 children, women and men and wounded hundreds. Although the Assad government denied having used the chemical weapons, with its benefactor Russia also chiming in in denial, Trump said yesterday it had crossed "many, many lines" for him beyond the red line. He said he was particularly affected by the images of dead and maimed children.
Of course, the 2013 deaths were equally gruesome when he was expressly speaking out against Obama's much-criticised proclamation that Syria had crossed his "red line" with the use of chemical weapons. "The only reason President Obama wants to attack Syria is to save face over his very dumb RED LINE statement. Do NOT attack Syria, fix U.S.A.," he had tweeted.
Known for his flair for grandiosity, President Trump is likely to turn the strikes into a spectacle of his much-proclaimed militarist decisiveness. The strikes could also bolster his otherwise sagging popularity, hovering around barely 35 per cent.
Add to that the optics of Trump acting decisively in the presence of President Xi and the strikes have all the makings of an important political moment for the new President.
As for the CWC, currently 189 countries representing 98 per cent of the global population have signed it and the use of chemical weapons is considered almost universally abhorrent. In defying that yet again, the Assad regime may have finally sealed its own fate. Considering the strikes came just days after Washington was signalling its intention not to dislodge him, it is quite a turn of events.