Advertisement

The 13 nominees Sasikala placed in strategic positions as organising secretaries (bully boys to snitch on dissenters) was a direct signposting for the immediate future….writes Bikram Vohra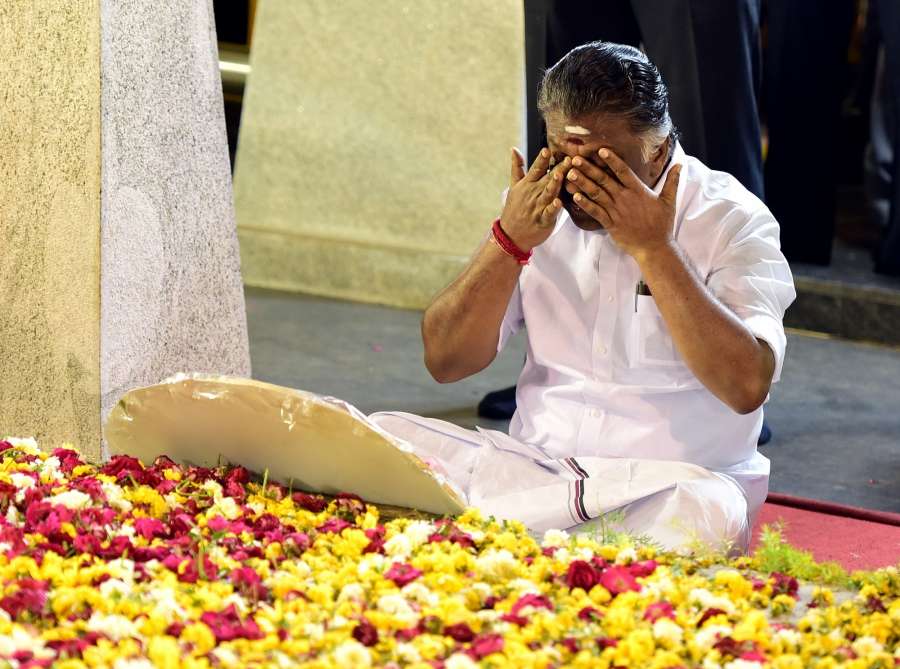 As the assistant to the former CM and big boss whose sharp verbal thrust and riposte was combined with a demand for physical prostration from her team, Sasikala says very little which is quotable but it is clear that after she was resurrected in the last half year of Amma's reign the lady in waiting knows all the secrets. Clearly, she also has the keys to the vault, whatever the nature or contents of that vault or how they have been dispensed to garner across the board support.
Having never held anything more powerful than Jayalalitha's coat tails, the question of political experience obviously does not enter the equation. It is enough that she was close to the deceased leader and that power by association is a potent force even if it defies logic.
The intent is clearly to continue the policies of their beloved leader of whom they lived in profound fear disguised as respect but, in some way, there is a metaphysical aspect to it that indicates we still manifest the connections of the afterlife and believe that the dear departed (or not so dear) will visit upon us if we do not continue to recognise their existence and seek their approval.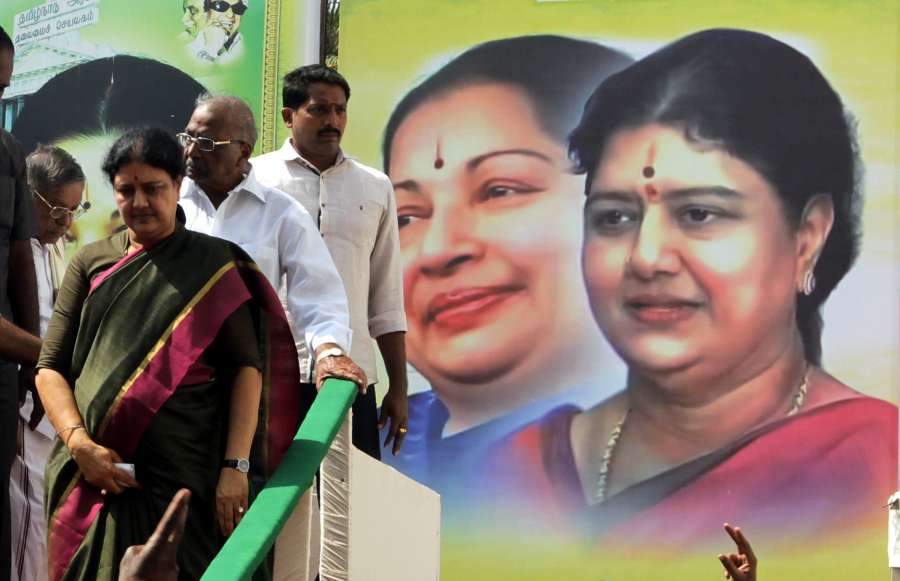 Metaphysical politics compelled India to move to Rajiv Gandhi when his mother was killed on what was termed a sympathy wave. In the case of Sasikala, she played her cards very close to her chest after her mentor died on 5 December and gently shifted into position as the General Secretary while staying in the iconic Poes Garden and psychologically allowing the impression to continue like nothing had changed. She probably had enough practice in surrogacy in the last weeks when Jayalalitha was incommunicado.
The move to then place the nondescript and clearly docile O Panneerselvam as a sort of figurehead CM was smart so that while she deflected attention she got down to work seriously to ensure that her back-ups were loyalists to the Jayalalitha legacy. The 13 nominees she placed in strategic positions as organising secretaries (bully boys to snitch on dissenters) was a direct signposting for the immediate future.
The dismissal of three officials last week from their posts by the CM on ostensible orders from Sasikala indicated the lady in waiting was no longer waiting. Come next week one can expect the CM a fellow Thevar (the predominant community in the party) to step down in favour of the ex-librarian cum strong woman in the wings and call for the seeking of Amma's blessings because she would have wanted this.
Such desires from beyond the pale still have significance and validity.
Then everyone will cheer this grand chess move and the AIDMK will have an old new leader.