Advertisement

The mother of Nirbhaya demanded that dedicated, separate courts should be set up in the country for speedy trial of cases involving sexual assaults on women, as the apex court upheld the death sentence on four men convicted of gang raping her daughter five years ago….reports Asian Lite News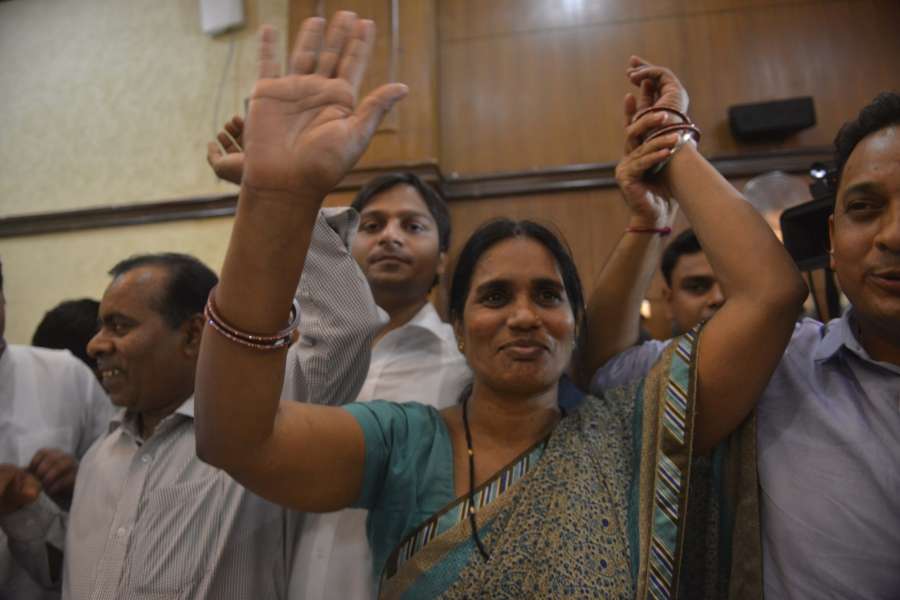 "Justice should be given at the earliest because justice delayed is justice denied. Culprits lose fear of punishment. In order to deal with crime against girls, women, there should be dedicated courts, and trials should be conducted on the line of fast-track courts," she said, addressing a press conference after the Supreme Court upheld the death sentence for the convicts.
Nirbhaya's father, who was also present during the conference, thanked everyone for taking the battle to the final stage and said all convicts should be hanged as soon as possible.
"I am happy that the Supreme Court has heard our voice and understood the suffering Nirbhaya underwent. It has given justice to Nirbhaya and the entire country," he said.
The mother said people's faith in the justice system will be boosted if criminals are punished in a time-bound manner. "Then, we will be successful in checking crimes like abduction of girls," she said.
Nirbhaya's mother added that she will continue assisting women victims of sexual assault through the Nirbhaya Jyoti Trust.
"I will try my best to provide all possible help to victims through the trust. Also, everyone, be it organisations, media, will have to work collectively. It is not just my fight but everyone's fight. Until we fight together, we can not provide safe and secured environment to our children. We have to ensure that crime against women stops," she said.
Calling the apex court's decision "historic", Nirbhaya's father said the battle was not over yet. "We will have to continue our fight to ensure that this (sexual assault) does not happen to anyone again," he said.
He said there was a reduction in the number of cases of the heinous crime against women after the Nirbhaya gang rape case led to countrywide demonstrations. "But we will have to make more efforts," he added.