Advertisement

"Raghu Rai, An Unframed Portrait" documentary presented by his daughter Avani Rai
By Somrita Ghosh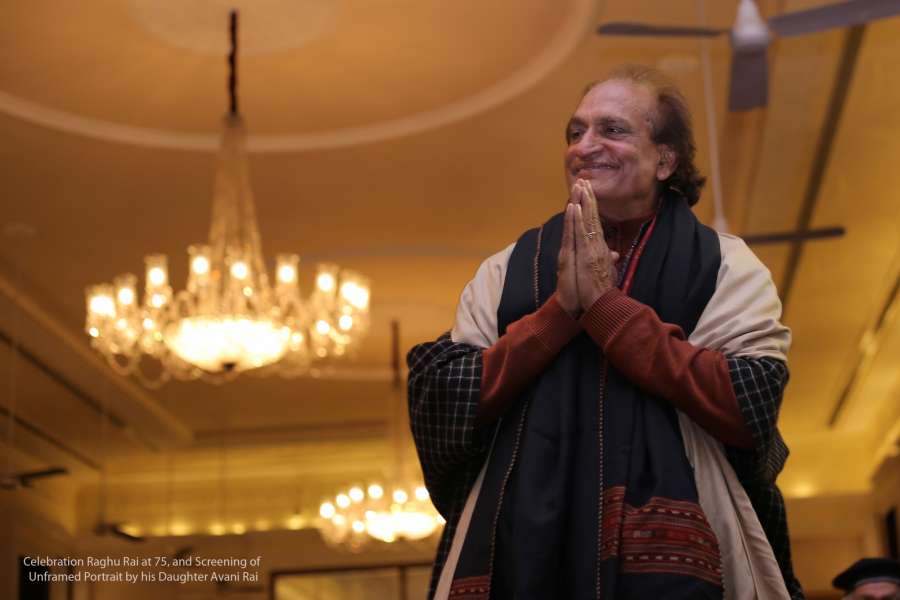 As Raghu Rai turns 75, the ace photographer was presented to the audience by his daughter Avani Rai, both as a father and a photographer through a 55 minute documentary titled "Raghu Rai, An Unframed Portrait", produced by Iikka vehkalahti and Anurag Kashyap and co-produced by ARTE FRANCE and the IDFA BERTHA FUND.
"I was not very happy initially, but now that her work is being praised by others, I too have to admire it. I have always wanted my children to make an identity (for themselves). I am not the kind who will go out of their way tp praise and do things for their children. They will have to explore and do things of their own and discover their own life," Rai told IANS after the screening.
Avani has been silently but actively following him for the past six years. The documentary shows two parallel worlds – one where the father-daughter duo explores the lanes and the Kashmir Valley through their lens and in another Rai's journey in India till date as framed by him.
Avani, 25, had a tough time shooting him and make this documentary. Being Rai's daughter, she had the pressure of living up to not only the expectations of other people but her father's as well.
"There was pressure all the time upon me and I wanted to get rid of this from my system. The documentary is for that. To be his daughter is too hectic because being shadowed is a big thing. Although he says he wants to pass on all his knowledge to his children, you cannot inherit everything and I also wanted to have my own point of view," Avani shared.
In 1966, Raghu Rai took his first professional picture with a camera that he borrowed from his friend and it was selected by the London Times.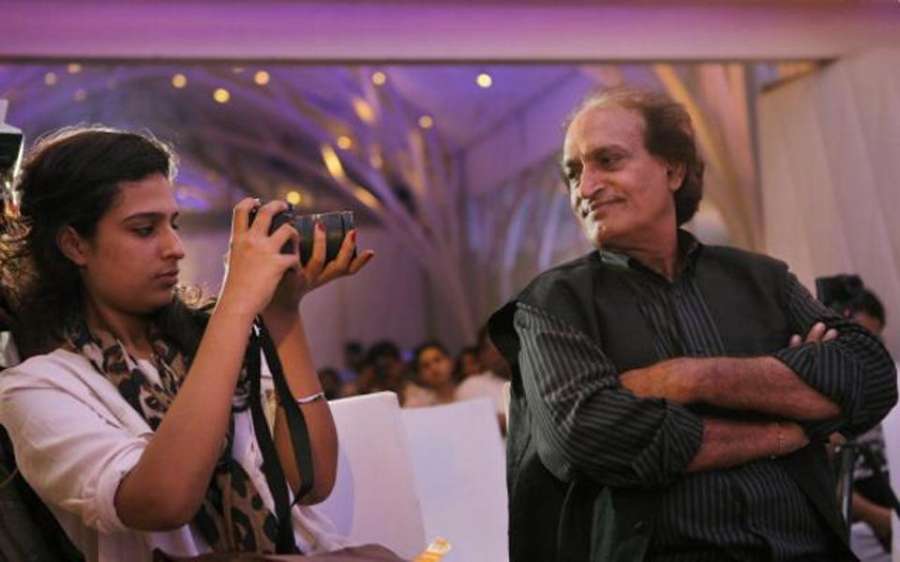 However, Rai's claim to fame was his series of photographs that he took during the Bhopal Gas Tragedy of 1984. The image of a dead child being buried with his eyes open still sends shivers down the spine. The picture spoke a thousand words and Rai made it clear that emotions don't need words — a picture says it all.
"To capture a tragedy, you have to freeze your sentiments and respond with simple emotions as they touch you, so that you can capture the essence of the tragedy. I aim to capture the situation as it speaks to me," Rai, who has been awarded the Padma Shri, India's fourth highest civilian honour, said.
His work covers a wide swathe — the Bangladesh war, Mother Teresa, former Prime Minister Indira Gandhi, film directors Satyajit Ray and Mrinal Sen and the Dalai Lama, to name just a few, all of this has been recorded for posterity and the bulk of it in shades of black and white.
Does he find monochrome more appealing than colour? "I have used lots of colours, but during my initial 20 years of photography it was black and white. In 60s and 70s there was hardly any colour but in later stages I used colour," he replied.
Rai's debut in the social media platform Instagram took many by surprise but also made his admirers happy over the fact that his work can now be easily viewed. But he also lamented that too much of editing and technicalities is somewhere spoiling the true essence of an image.
"Jo dil se nahi bolenge wo awaz ka faeda nahi (if you don't speak from heart, there's no meaning of that sound). Now-a-days, children are too much involved in technicalities and too much editing pictures. Unless a picture is clicked from heart, there won't be any meaning in it," he voiced.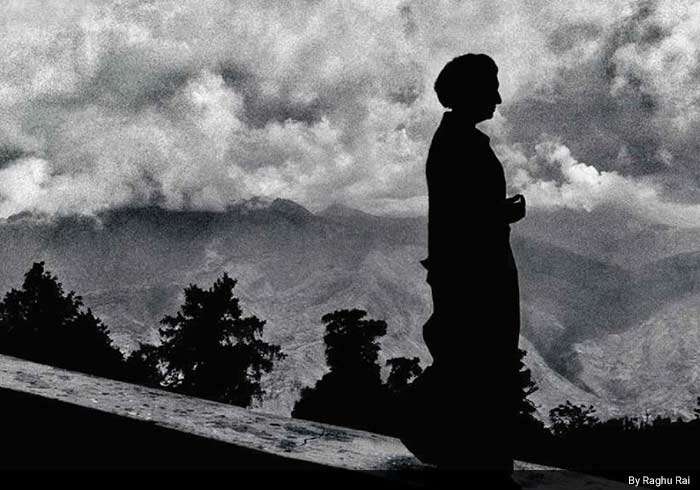 Thus, there are moments in the documentary when Rai scolds Avani and and then immediately moment teaches her how to get that perfect shot.
"It is stressful at times to work with him. He would correct me everytime. Now, after the documentary, it is relaxing. We are friends again," she beamed.
Avani remembered she would love shooting her father and then going through all the images in her Mumbai hostel . It's a bundle of memories, some of the sweetest for her, she said.
"Raghu Rai's been watching India over the past 50 years and a daughter has tried to understand her father and herself (through the documentary. It is me trying to understand and figure myself out while I see the world through his work. That was all second hand and (shooting in) Kashmir was my first-hand experience. I was fascinated by the way he walked into people's lives, almost shamelessly. I used to shoot him for fun, and then I would look back to those captures during free time and thought why not a short film on him," she explained.