Advertisement

With "Mowgli", a darker adaptation of the classic tale "The Jungle Book" releasing on Netflix, filmmaker and actor Andy Serkis finds streaming wonderful and says that the digital platform is a world of expanding possibilities…reports Asian Lite News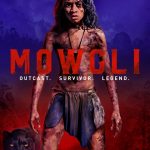 Serkis was here for Netflix's "See What's Next Asia" – the film that will be globally releasing on the digital platform on December 7.
Asked about the effect of the digital world on cinema, Serkis said in response to a question from IANS at a press conference: "It's great. Streaming is a wonderful thing. I certainly think there is room for both (theatres and digital platforms) in the world because it's really important that we have a shared experience that we can watch films all together but also we get to choose to watch films just with our family or individually.
"So really a variety of screening experience is wonderful… with a film like 'Mowgli' you can watch the 3D version in cinemas and if they want to revisit the story that they can. It's a world of expanding possibility."
Exploring the darker side of author Rudyard Kipling's "The Jungle Book", "Mowgli" is based on the 19th century tale of a boy who grew up in the jungles of India with animals.
The film stars Indian-American child actor Rohan Chand, Matthew Rhys and Freida Pinto, along with voice and motion capture performances from Christian Bale, Cate Blanchett, Benedict Cumberbatch, Naomie Harris and Serkis.
Serkis says the A-list actors were excited to do the film.
"They all wanted to do it. The cast came to it because of the script, they loved the story and particularly the way the script was adapted… It is an emotional journey. The cast really adapted to the underlined themes an the fact that we live in a world that is challenged by identities and knowing who you are and fitting into the society."
He described working with the ensemble cast as extraordinary.
Serkis, 54, is touted as the pioneer of motion capturing and has even received an Empire Award and two Saturn Awards for his motion-capture acting.
He says performance capture – a process of recording the movement of objects or people – has been adopted into mainstream filmmaking in the course of over a decade.
"Over the course of the last 18 years, performance capture has been adopted into mainstream filmmaking. So, when we started to work with it in the 'Lord Of The Rings', the perception of it was unclear and people didn't understand the potential for it but the years have passed. It really has become one of the greatest 21st century tools for an actor to become anything and that is why I am very passionate about it," he said.
Serkis said that the potential for it as a story-telling tool is huge.
"In the next 20-30 years when the nature of story-telling changes, I think we are in a very interesting state of flux in terms of how people want to receive stories," he said.
The director said that he knew that "Mowgli" was an "international movie" after going through the script.
"(I) didn't feel like it was a little older and darker and it wasn't for a four quadrant family way… There is real consequence, jeopardy and threat to 'Mowgli' and the adventurous journey he goes on is a real true emotional one," he said.
The film is set for theatrical release in Los Angeles, New York, San Francisco and London on November 29.
When does it release in India?
"The film will be seen in India. There will be a very significant moment when this film begins in India.
"For me, it was a very important when I took this job of directing this movie that it is very culturally specifically located in India. I don't think that any other version has acknowledged it… In taking on a story you can't deny the world in which Rudyard Kipling was writing this story," he added.