Advertisement

Film: "Fantastic Beasts: The Crimes of Grindelwald"; Director: David Yates; Cast: Eddie Redmayne, Katherine Waterston, Dan Fogler, Alison Sudol, Ezra Miller, Zoe Kravitz, Jude Law and Johnny Depp; Rating: **1/2…reports Asian Lite News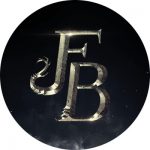 "The Crimes of Grindelwald", the second instalment of J.K. Rowling's five-part Harry Potter prequel, is an immersive magical adventure into the Wizarding World. It has its moments of wonder and delight, yet it gets bogged down in its efforts to keep up to the Fantastic Beasts franchise.
The film picks up some six months after the events of the first Fantastic Beasts film, in the year 1927. The powerful dark wizard Gellert Grindelwald, who was captured in the first edition with the help of Newt Salamnder, finally makes good on his promise to escape MACUSA (Magical Congress of the United States of America) custody, while he is being transported to Europe and immediately sets about gathering followers, most unsuspecting of his true agenda; to raise up pure-blood wizards and witches, to rule over all non-magical beings.
On the other hand, while Newt (Eddie Redmayne) has returned to London, leaving Tina (Katherine Waterston) behind in New York, Credence Barebone (Ezra Miller) – the abused wizard with an Obscurus parasite who managed to survive his showdown with MACUSA — is now travelling through Paris secretly with a wizard circus, in the hope of uncovering the truth about his parents and family.
Newt is summoned by his former Hogwarts professor Albus Dumbledore (Jude Law) to find Credence before Grindelwald does. Thus begins an international chase taking place between London, New York, Hogwarts and eventually Paris, where the majority of the action takes place.
Along the way, couples are reunited and torn asunder. Newt is reunited with his old friends, Jacob Kowalski (Dan Fogler) and Queenie Goldstein (Alison Sudol), and learns from the latter that her sister Tina is also searching for Credence. As it turns out, however, there's more at stake than any one of them realise.
The plot has the same prime problem as that of its first edition — it is largely superfluous and is overstuffed with characters and plot threads that lay the foundation for later sequels. Also, with overcomplicated backstories, the crimes of Grindelwald rarely surface and in the end, it is difficult to become emotionally invested in anything that happens in the film because nearly every scene is devoted to agenda-setting and not character or thematic development.
Also, like in its previous edition, the magical creatures themselves appear in mostly irrelevant, but nonetheless enjoyable side-scenes. Here, Newt must ride a wayward kelpie (underwater horse made of seaweed), tame a rampaging Taowu (Chinese dragon with smiley face) and avoid a herd of Matagots (evil cats with alien eyes) which protect the Paris Ministry. Old favourites pop up too with Pickett, Bowtruckle and some baby Nifflers stealing several scenes throughout.
Among the new humans introduced, Law, as a young Albus Dumbledore, is smooth and charming and somehow is not "our" Albus. Claudia Kim's Maledictus is alluring, but barely there and Zoe Kravitz as Leta Lestrange, who we noticed in a photograph in the first Beasts, is potentially the most interesting character in the film, but we are never given the chance to really know her.
Among the old favourites, Newt, Tina, Queenie and Jacob are at least given space to grow. As for Depp's Grindelwald, if there was ever any doubt as to how truly evil he is, it is allayed in the opening scenes when he executes a toddler and eliminates his own pet gremlin for being too needy.
While the film is visually brilliant, it struggles to find a rhythm to its narrative beats, resulting in some clunky pacing at times and ungainly transitions between scenes.
Overall, the film never really reaches any satisfying conclusions in any of its plot strands. Nevertheless, the film will appeal to fans of this genre.