Advertisement

Rahat Kazmi Directed "LIHAAF" Unveiled At The Cannes Film Festival. The poster of the film was launched by Bollywood filmmaker Subhash Ghai at the India Pavilion in Cannes Film Festival 2018, reports Richa Grover for Asian Lite News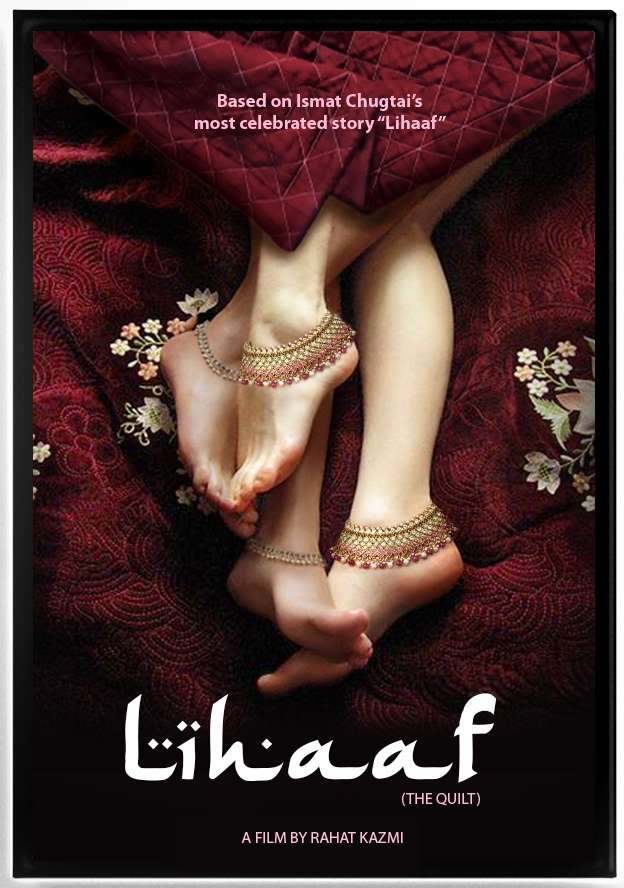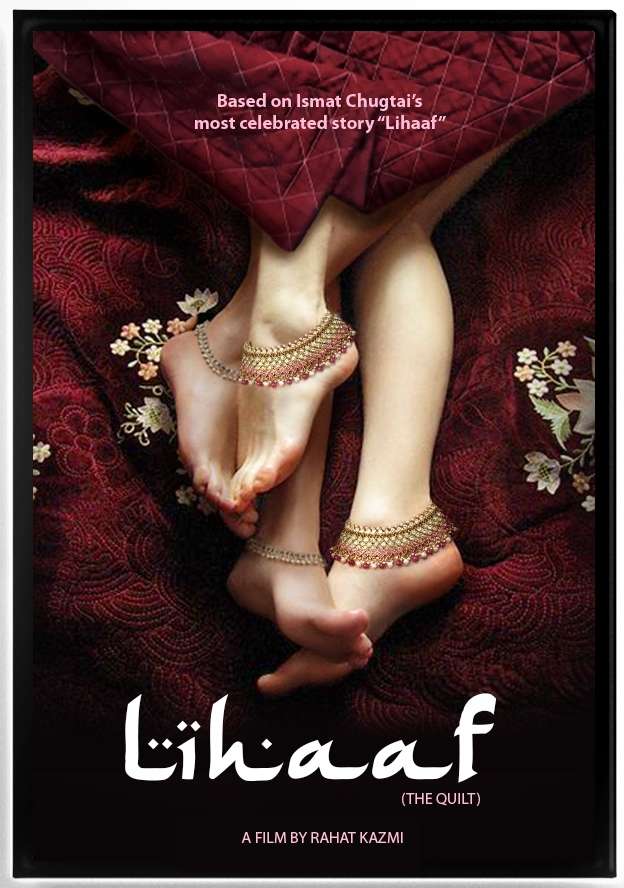 Known for his hard-hitting films and storyline based on Kashmir, award-winning director Rahat Kazmi's film "Lihaaf" (The Quilt) has received a backing from Oscar-winning producer of "No Man's Land" and BAFTA nominated "Lunch Box", Marc Baschet. The first look poster of the film was unveiled by Bollywood filmmaker Subhash Ghai at India Pavilion in the Cannes Film Festival.
"Lihaaf" does not have the typical Bollywood flavour and storyline but an offbeat film that deals with same-sex relationship, considered taboo in parts of the world. The film is based on an eminent Urdu novelist Ismat Chughtai's most celebrated yet most controversial story "Lihaaf".
Talking about his involvement in the film Marc Baschet says, "I first heard the story of Lihaaf (The Quilt) when I met Namita in the film bazaar in Goa in November last year. I was struck by the theme of the story and decided to follow the development of the film as a mentor. Golda, who also heard the narration from Namita in Goa was happy to be a consultant to this team. Apart from the story, I was also very impressed with this young team of professional filmmakers who bring such sensitive, delicate stories to life on the big screen. I am very happy to be part of a film with such a strong theme with universal appeal."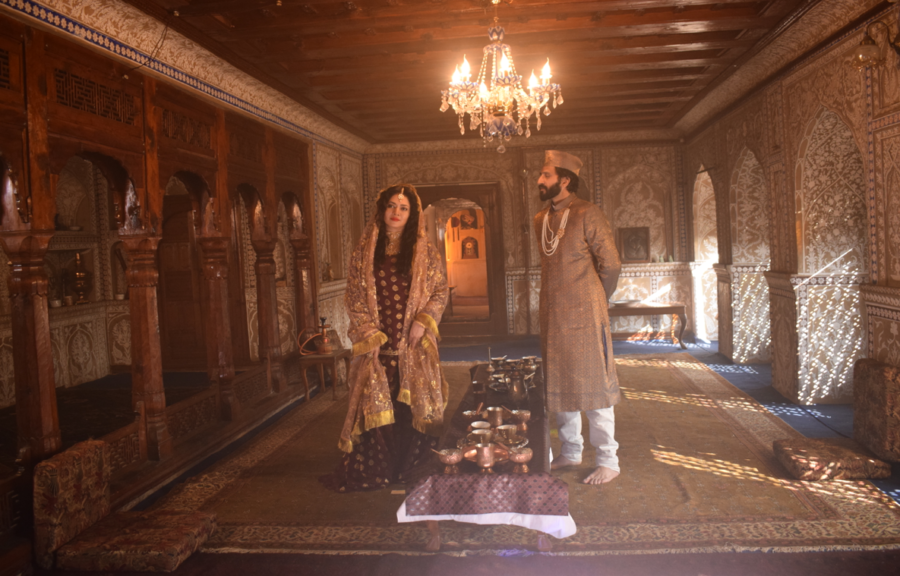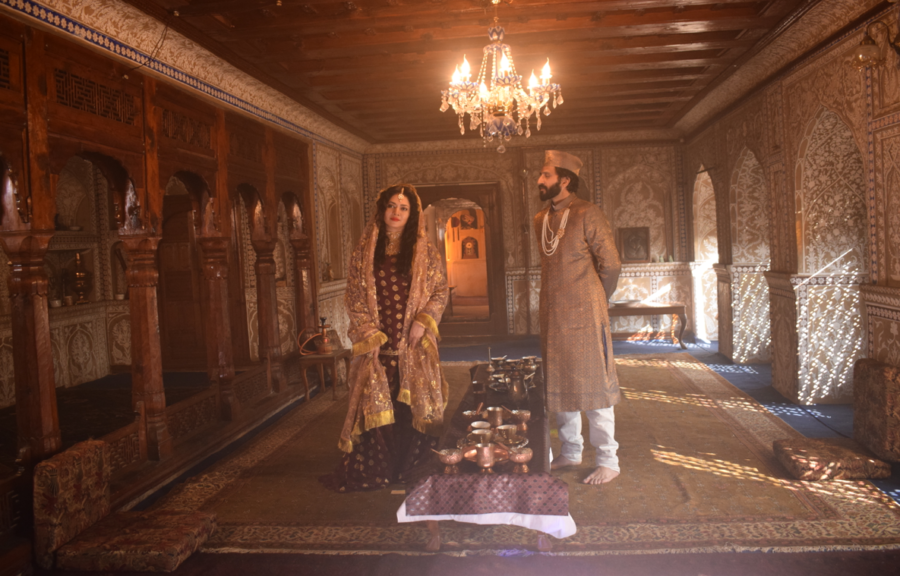 Tannishtha Chatterjee best known in the west for BAFTA nominated 'BRICK LANE' and many other international productions have played the role of Ismat Chugtai and is very excited about the film. Sonal Sehgal who was last seen in Mantostaan, plays the character of Begum and is also the co-writer of the film with Rahat Kazmi. Namita Lal is the other most important character; the lady love of Begum (Sonal), Namita had already played the character of Rabbo in theatre in Singapore and that was the reason that she bagged the role of Rabbo. Shoib Nikash Shah plays Manto, who was earlier seen and acclaimed for Mantostaan. And Anusha Sen plays the role of young Ismat in the film.
Chronicling the story of the film Marc Baschet says "Lihaaf, is based on a short story by a celebrated Indian female Urdu writer – Ismat Chugtai. She wrote it in 1942. The story itself is a narrative of a true event in the life of Ismat when she was in her teens and stayed in a feudal family for a short while. The story deals with a subject which is still considered taboo in large parts of the world. In this, Ismat was much ahead of her times. Not surprisingly, she was slapped with a legal case for depicting obscenity in her story. However, she refused to apologise and defended herself for 3 years in a Lahore court. It still ranks as one of the landmark cases in support of freedom of thought and expression in literature, reminiscent of another celebrated case, of D.H. Lawrence's "LADY CHATTERLEY'S LOVER"."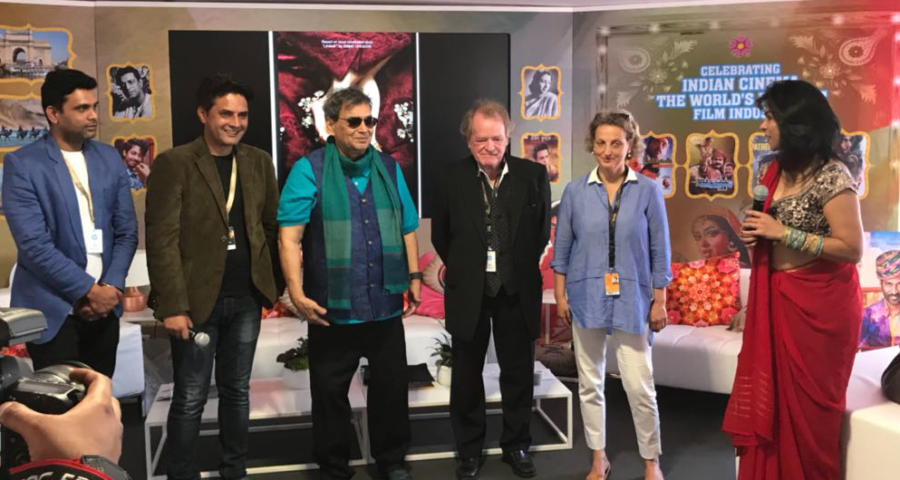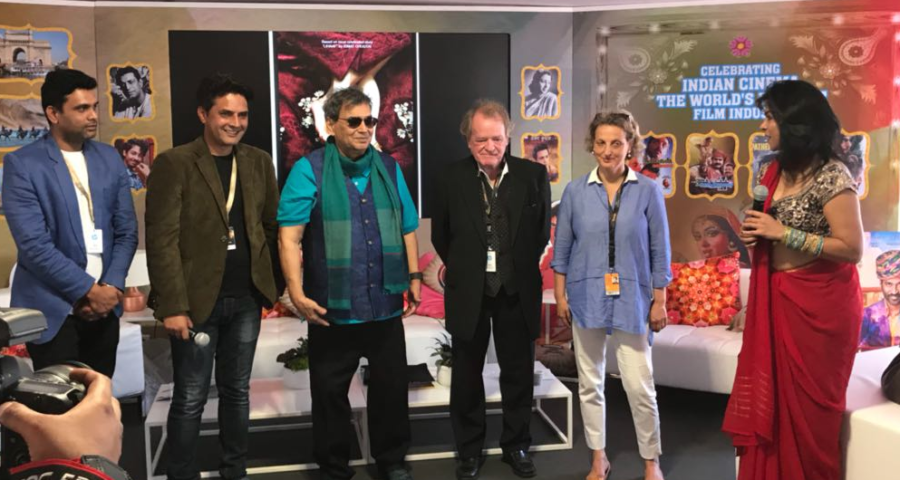 Known for her indomitable spirit and a fierce feminist ideology, Ismat Chugtai's "Lihaaf" is a powerful subject which generally filmmakers don't dare to touch in the East. The film has been co-written by Rahat Kazmi and Sonal Sehgal. The producers are Rahat Kazmi, Tariq Khan, Zeba Sajid, Namita Lal (Singapore), Umesh Shukla, Utpal Acharya and Ashish Wagh. It is co-produced by Oscar winning producer Marc Baschet and consulted by Golda Sellam of Cinelink France. Media Mark International Corporation Canada is one of the International Co Producers.
"Lihaaf (The Quilt) looks at an emotional and physical relationship of a neglected woman (Begum) with her lady masseur borne from a suffocating feudal environment as seen through the eyes of a teenager (Ismat). In her innocence, she cannot even make sense of it. But her story becomes a powerful critique of the contemporary society of rich land owing men lost in the pursuit of their male- centric pleasures to the utter neglect of their women folk, who then sought their joys from their female company," explains Rahat Kazmi.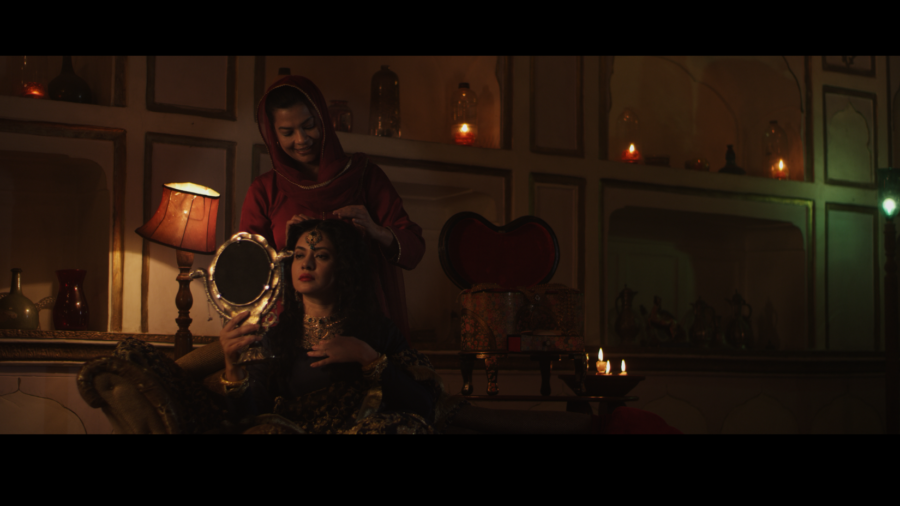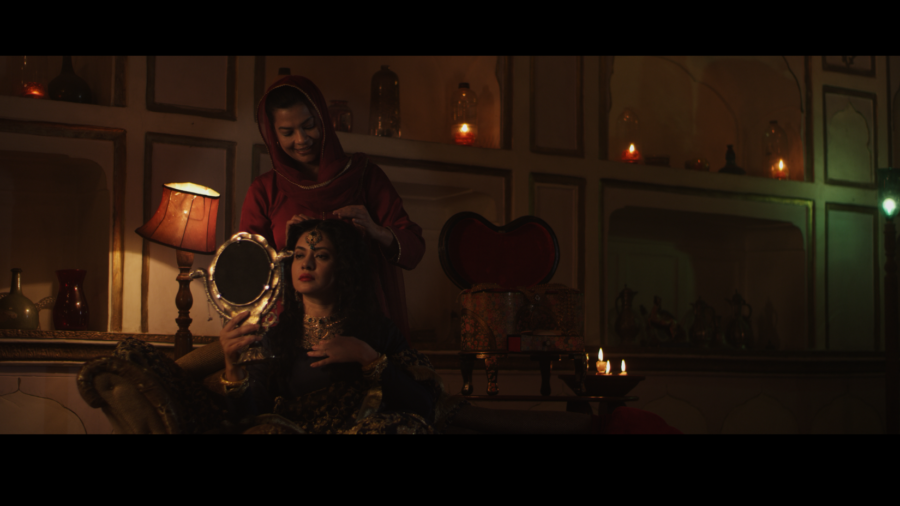 Ashish Wagh from Indian film studios, who has been in distribution and production since more than a decade, remarks "The story of Lihaaf remains relevant even today. We are still battling with irrational rejection of same-sex love."
In India, an otherwise fast developing country same-sex relationship is a crime, inviting a jail term. The Supreme Court of India is reviewing its earlier adverse judgement and will hopefully strike down the relevant law soon. The story of Lihaaf (The Quilt) should be able to engage large thinking sections of society everywhere in the world. Issues of acceptance of alternate sexuality and freedom of artistic expression were never so relevant as today, because we see them endangered everywher