Advertisement

"I think it's only now that people (in north India) are waking up to the fact that regional cinema is quite capable of giving Hindi cinema a run for its money," says Taapsee during the interview … writes Kishori Sud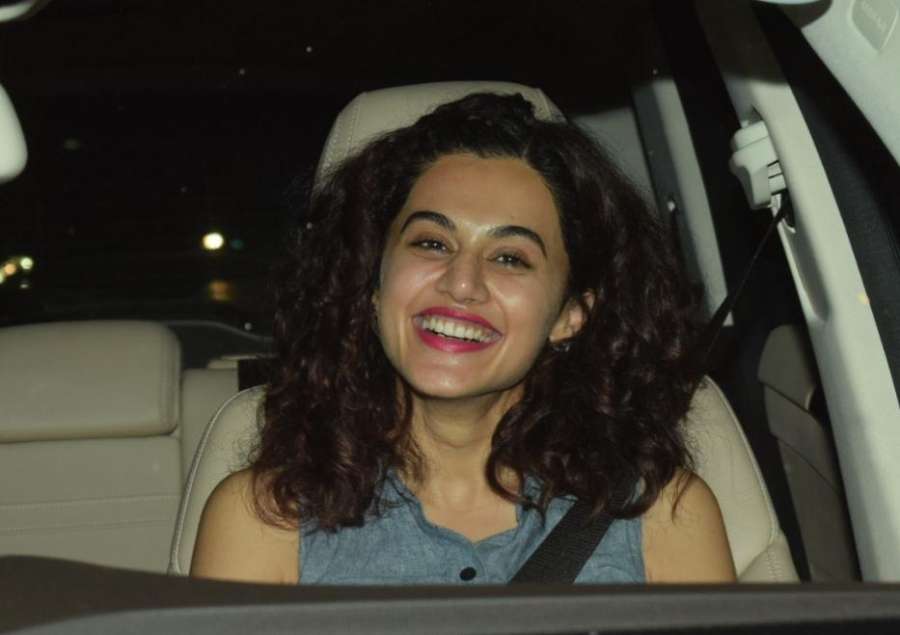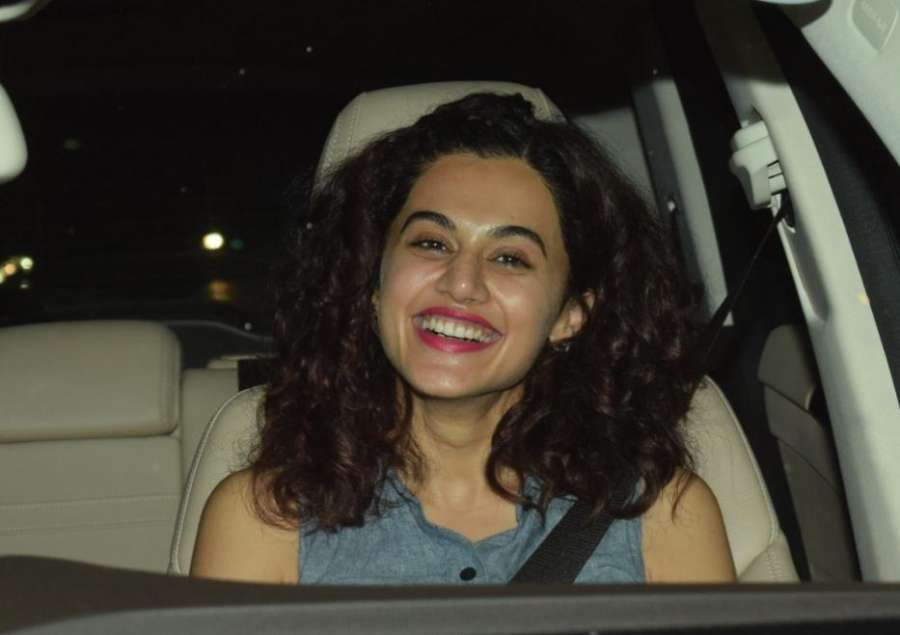 She's dabbled in both Hindi and southern cinema since her debut with the Telugu film "Jhummandi Naadam" in 2010 — and her Tamil debut "Aadukalam" won six National Film Awards at the 58th National Film Awards.
This year, her film "The Ghazi Attack" won the Best Telugu film at the 65th National Film Awards, with the chairperson of jury Shekhar Kapur hailing regional cinema over Hindi. And actress Taapsee Pannu says it was just a matter of time before people realised the capability of regional cinema.
"I think it's only now that people (in north India) are waking up to the fact that regional cinema is quite capable of giving Hindi cinema a run for its money. But, honestly, having worked there for some years now… I will say that it (regional cinema) was always there," Taapsee, who has also been a part of thought-provoking films like "Baby" and "Pink", told IANS on the phone from Mumbai.
"It was just a matter of time before people realised, recognised and opened their eyes to it. I remember when I debuted in regional cinema, my first Tamil film release won six national awards. I don't know how many films have that kind of a record. That happened in 2011," she added.
Taapsee believes one of the reasons that regional cinema is now receiving attention is its availability on different platforms, giving it more visibility.
"People in north India can now use different platforms to see southern cinema… subtitles being easily available. They can now see them, which was not the case before; otherwise it was always there and it was just a matter of time," the 32-year-old actress said.
With upcoming films "Mulk", "Soorma" and "Manmarziyan", all belonging to different genres, in her kitty, Taapsee says that while "Soorma" gave her the opportunity to portray a sportsperson, something she always wanted to do, "Manmarziyan" has fulfilled her dream of being a part of a "hardcore romantic film".
"I have been waiting to do a love story since the beginning of my career. Because the amount of emotion and because of the drama that is involved in the film… I think I have made up for so many years of not being part of a hardcore love story," she said.
And since she was so looking forward to doing a love story, "I think I was the most comfortable… it was quite easy for me to go through 'Manmarziyan' because I was just so much waiting for it for so many years. This was the most easy-breezy of the lot actually," she added.
What kind of films and characters have massaged her ego the most?
Taapsee says it's the audience reaction that matters.
"If you do a film where the audience comes out of the theatre and just cannot forget your character… a character which doesn't leave the audience very easily. And it has happened with me a couple of films. How amazing you feel when people say you would not leave their minds after they walked out of the theatre," she said.
"There are films where we laugh and walk out of a theatre with a smile on your face; but how many times do you take a character back home? Very rarely. So those are the times an actor's ego is really massaged," she added.