Advertisement

TIGER SHROFF, THE REBEL FOR LOVE, RETURNS IN BAAGHI 2. An interview exclusive with columnist Richa Grover for Asian Lite news.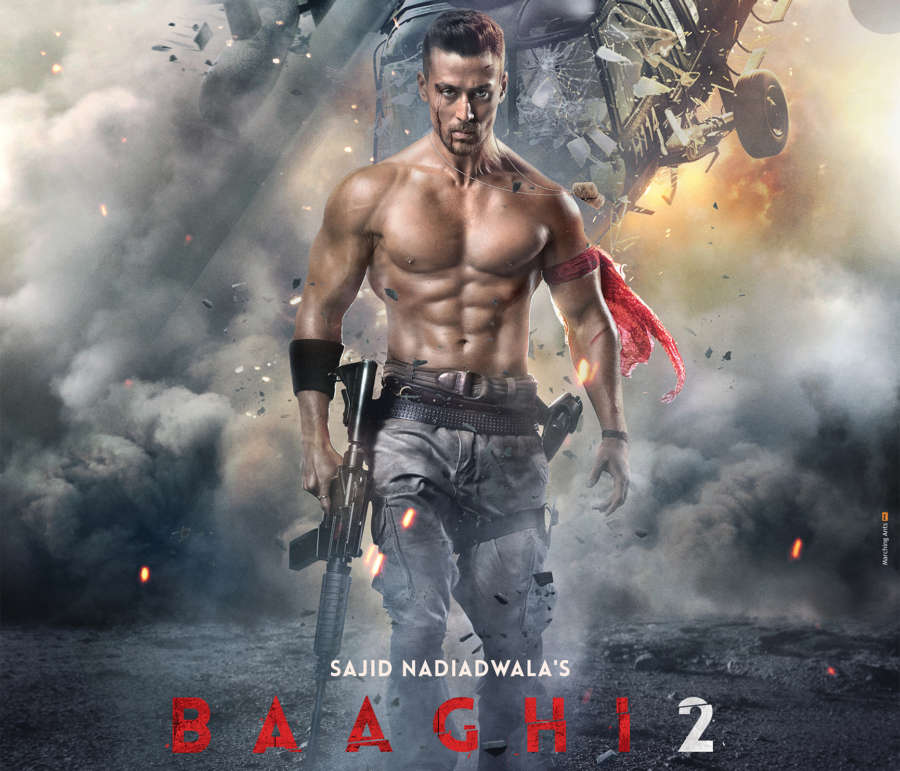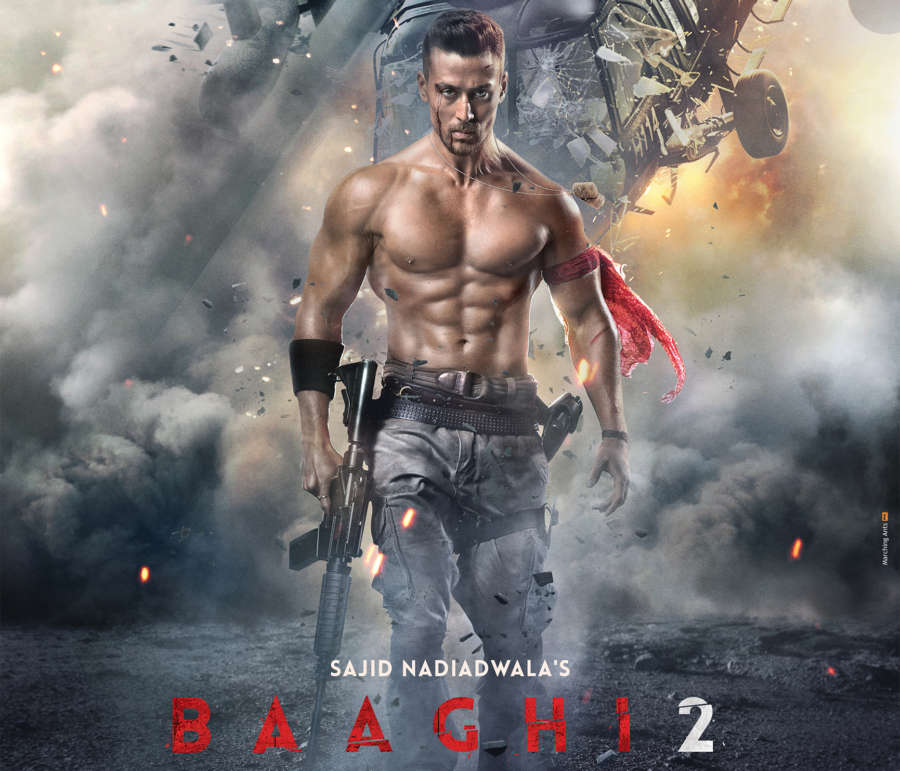 Fire, fury, action and love: Tiger Shroff, the undisputed rebel for love, is back with more action and more adventure in Baaghi 2. The much-awaited sequel to the 2016 hit film Baaghi, is heading to cinemas worldwide through Fox Star Studios on 30th March 2018, with a daring and action packed new mission in Goa.
Produced by Nadiadwala Grandson Entertainment and Presented by Fox Star Studios, Baaghi 2 is directed by Ahmed Khan (Fool & Final), and sees the return of new age Bollywood heartthrob and action-hero Tiger Shroff (Heropanti, Baaghi). The talented Disha Patani (M.S. Dhoni: The Untold Story, Kung-Fu Yoga) joins Tiger Shroff in the film as the female lead, alongside a stellar star-cast comprising Randeep Hooda (Sultan), Manoj Bajpayee (Aligargh) and Prateik Babbar (Umrika) in pivotal roles.
The music of the film is composed by an eclectic array of musicians including Mithoon, Arko Pravo Mukherjee, Gourov-Roshin, Sandeep Shirodkar and Pranaay Rijay while the lyrics have been penned by maestro Javed Akhtar, Kumaar, Ginny Diwan, Arko Pravo Mukherjee and Sayeed Quadri. The songs featured in the film are sung by Atif Aslam, Ankit Tiwari, Shruti Pathak, Jubin Nautiyal and Navraj Hans.
In conversation with Tiger Shroff…
RG- Is it easier or tougher to stay as enthusiastic about deciding to do a sequel? Did u ever have any second thoughts about agreeing to do Baaghi 2 as opposed to investing energies in a different new project; tell us about your deciding and choosing to do this sequel process?
TS- When Sajid sir approached me, I had no doubt in my mind that I'd be doing the film. The first Baaghi was really special so when I read the script for the sequel I instantly knew I have to do it. Saajid sir had confidence in the script and I had the confidence in him.  
RG- Do you feel the pressure of your heritage and being a star's son and do you think it puts more pressure on an actor to have to succeed to do justice to their legacy?
TS-I want to create my own legacy, my own space. The first time I ever performed on a show, the judges were Farah Khan and Anu Malik. They said 'You should be Hrithik's brother or Govinda's son the way you dance'. But I have an identity of my own. My father and I are very different people with different personalities. Also, the best feeling is when we go out for lunch, and the crowd doesn't know where to go. To him or to me. It is either 50-50 or 60-40. Either way, it feels fantastic. I am so proud to be his son"
RG- How different has it been working with two different female co-stars for the prequel and sequel of Baaghi? What were the strengths and weaknesses of each pairing in your view?
TS- I wouldn't say there were any weaknesses. Both of our pairings were perfect for the individual stories we had and that's why we were cast in the first place for those specific films. However, both Disha and Shraddha are very special to me, they each have their own special qualities and working with the both of them was a gratifying experience for me.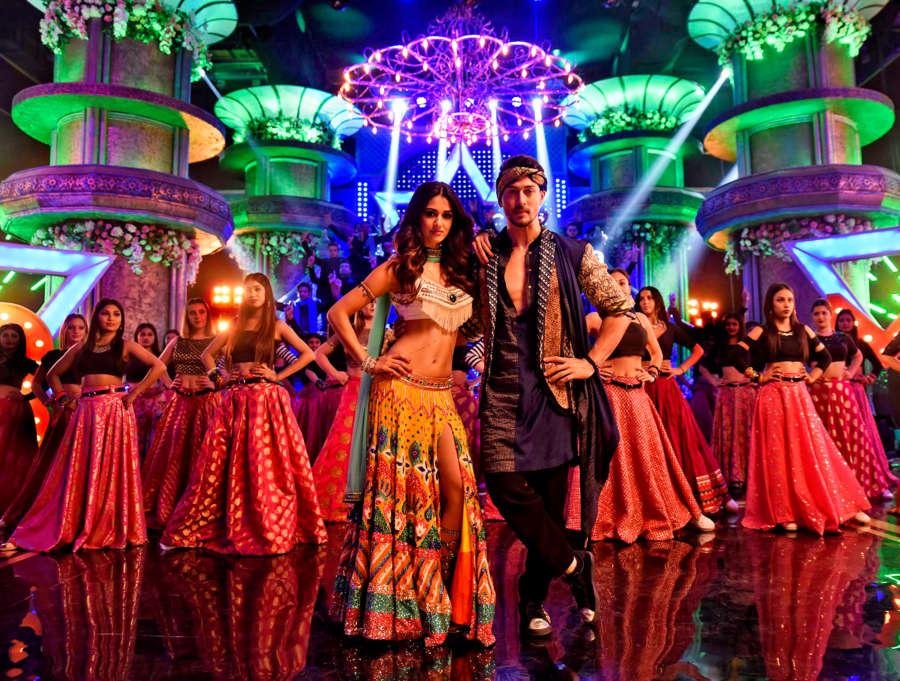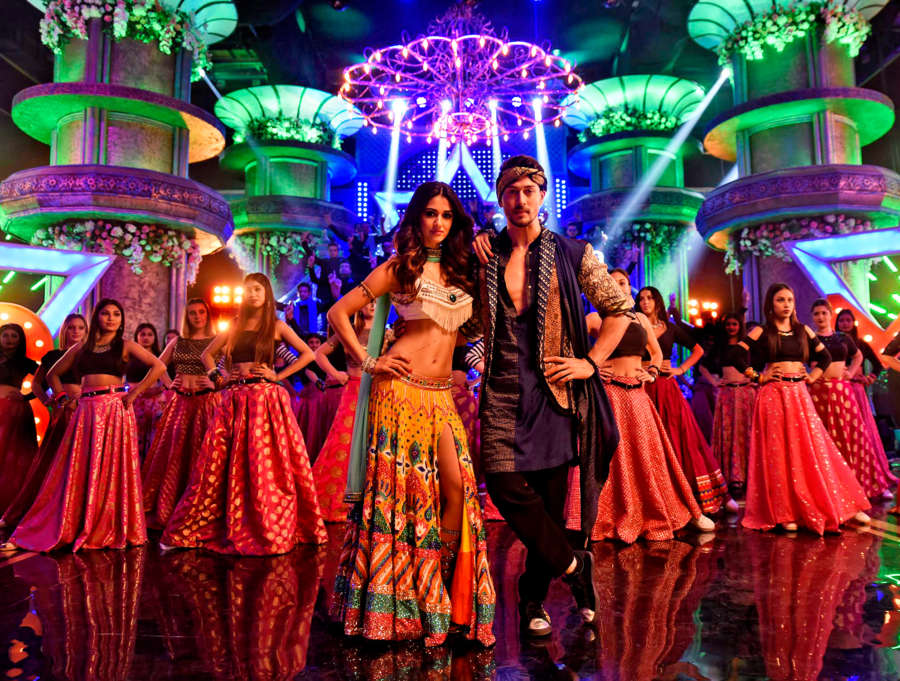 RG- How much time do you spend a day towards maintaining your body sculpting? Do you think sometimes you're Abs and physique takes over your craft when audiences look forward to see your work?
TS- I work out every day. But my work out routine changes according to the role I am doing. For example, for this film I had to gain 5kg's in which my work out routine was geared more towards weight training. Nonetheless, I don't feel my abs and physique takes over my craft, as I work on my physique to make the character I'm playing more authentic and believable on screen.  That's what being an actor is all about; we're supposed to become the character we're playing.
RG- What do you think about using stuntmen for action scenes as body doubles? Does it take a toll on you to train for action and also focus on the acting side of it and how do you balance it tell us about the thought process?
TS-I think it's unfair for an actor to take body doubles. That's why I try and work hard and perform all my stunts as much as possible. If there was a body double, I would rather allow him to be the hero of the film. It's not right to take his credit. I try my best to be honest with the character.
RG- Did you always want to be an actor? Have you trained formally to be one? Tell us about your martial arts training background?
TS-I have been preparing for this since my childhood (laughs). It has been my dream to become an action hero. That being said, it is definitely challenging to do better and better every time but this is my passion and this is what I want to do.
I had a dream so I made it my goal to achieve it. I want to give credit to Master Shifu, our action consultant, who has been instrumental in this film for action to my training. I would also like to thank Ahmed sir (director). People just know him as a choreographer but after this film everyone is going to be shocked. He is a choreographer, director, actor, and action choreographer – an all-rounder.  I feel absolutely blessed to be working with him. And of course! My father figure in the industry Sajid sir (Producer) who has taken me under his wings making me feel unstoppable.
RG- Do you like the concept of being a superhero? Who's your favourite superhero?
TS-As a child, I was hugely influenced by Michael Jackson and Bruce Lee. I wanted to be a super human, who would fly around to save people, and fight for them. When I do these action scenes now, the reaction gives me a high. But for my favourite superhero, I would say, every son's first hero is his father. My dad was my first superhero. For me, he was Superman and Batman combined.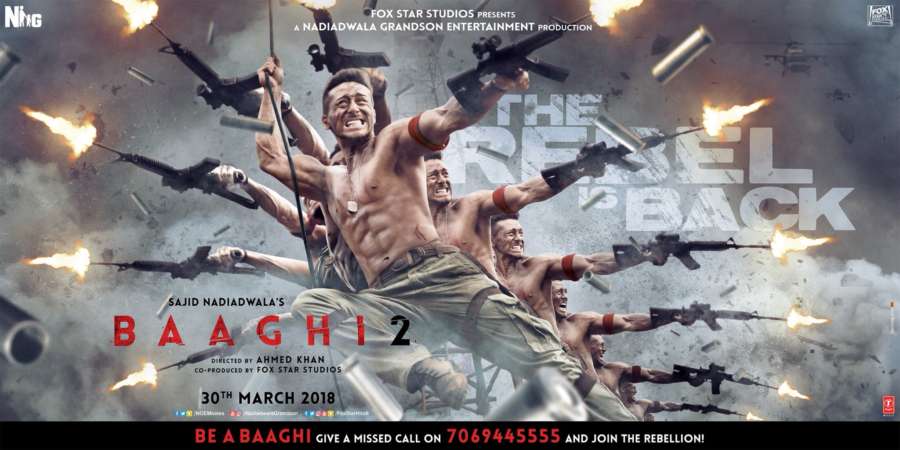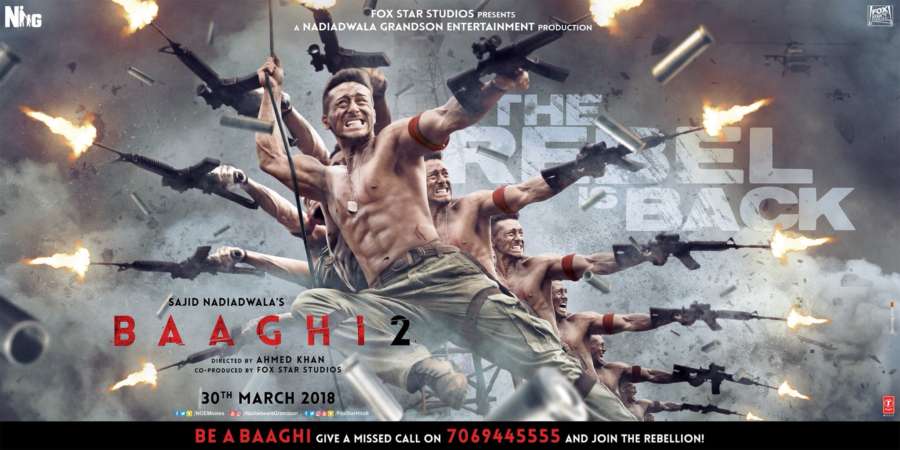 RG-Are you a directors hero or do you give your inputs regularly and expand the original scene especially the action scene that's given to you ? Do you improvise often or are you able to stick to the script?
TS-I think Ahmed sir put it rather well, he called me a 'choreographer's actor'. Which I think is a perfect way to define me. I'm not the kind of actor to question or argue with the director, I always trust his/her instinct and deliver what they expect from me on screen. 
RG-How is Baaghi 2 quintessentially different from its prequel and what can the viewers expect to see when they go to the movie theatre?
TS-It is a completely different film and you will be watching a fresh new film with great visuals along with a very good story. It is a sequel but nothing to do with part 1. 
RG-You have said in other interviews and statements that the core of baaghi 2 is a love-story and you are a rebel for love with action just for decoration- do you think This was a balancing act that was hard for you at times as an action hero of international standards to focus on love story part of acting and giving it equal importance?
TS-I think that's the USP of the film, it's a perfect balance of a love story and an action movie. But when it comes down to me as a performer, I didn't find it difficult because I feel as an actor it's our job to project various emotions with ease throughout the film .
RG-What keeps you going and inspired as an actor and any message for your audiences worldwide who are eagerly awaiting baaghi 2?
TS-I would like to thank everyone who has shared their love with us even before the trailer was released. Now the trailer is out and I am just overwhelmed with the audience's response. It is because of their reactions that we strive to make these films and entertain them.
Baaghi 2 is the story of an army officer who goes in search of his ex-lover's child who has been mysteriously kidnapped. Neha (Disha Patani) reaches out to the only person who can help her with her plight, Ronnie (Tiger Shroff). Ronnie goes deep into the underbelly of Goa, facing off against drug lords, menacing Russian henchmen, and blood thirsty animals. Daring stunts, chase sequences, air strikes, bomb blasts and other large-scale action sequences create a bona-fide, larger than life approach, truly making it a spectacle.
With the film's high-octane action sequences, Baaghi 2 promises to raise the bar for action thrillers in Bollywood. Audiences willalso be treated to a much more muscular Tiger Shroff in a deadly role compared to the prequel.  He will be up against a new set of challenges unlike any he's faced before.