Advertisement

Bollywood actor Jimmy Sheirgill is making his debut on the small screen as the host of a reality show "Castrol Garage Guru – The Super Mechanic Show". Lauding the evolution of television, he says he would love to do something in the fiction space as well…reports Asian Lite News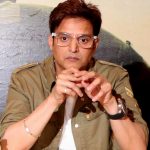 Castrol, a lubricant company, is coming out with the reality TV show, which complements its mechanic skill-testing initiative — the Castrol Super Mechanic Contest — that was started in 2017 and is into its second edition.
"I have honestly never really thought about the excitement. It's the experience in doing a project which counts for me. That said, I did have those moments where I thought about meeting different mechanics, learning about their stories, and learning the intricacies involved in repairing or servicing a vehicle," Jimmy told IANS in an email.
The TV series, produced by BBC Studios, focuses on the lives of mechanics in India and tracks their transformation into "Super Mechanics" through their journey in the contest. It also conducts master classes where experts share their insights and tips on repairing and maintaining vehicles. The show will air weekly on Zee Anmol from September 30.
Why did he pick this show for his debut?
"BBC approached me for the show, and you know we keep getting scripts, we keep getting ideas, but I hadn't found one which was as unique and as heart-warming as this one.
"From the go, I really liked the concept of the show, especially the fact that its focus is on uplifting a community which has been undervalued.
"Also, what mattered here was the fact that I was approached for this show long before the filming and shooting began. It felt to me like not only do I think that this role is suited for my taste, but even BBC felt so, which made the entire filming and shooting process much more easier," added the actor, who started his career in 1996 with "Maachis".
Jimmy, who has worked with filmmakers like Gulzar, Tigmanshu Dhulia, Aditya Chopra, Rajkumar Hirani and Aanand L. Rai, was "also very pleased about how the ethos of the show" suited his personality.
"Had I been asked for a show with dance and all, it wouldn't have really suited my personality. It is not like a thing which 'Jimmy Sheirgill' would do. I can also relate to the entire concept of mechanics, and cars and automobiles.
"I also want to be a part of this cause because mechanics are like the unsung heroes of our country. Without us knowing they do so much for us, and we don't even know about it! Plus, this show helps you know your car, its intricacies which can help you in case you get stuck somewhere," he added.
Jimmy feels "TV audience has matured a lot".
"Because of the form of content that has changed on the platform. We've seen various shows come and go, all making their respective mark," said the "Tanu Weds Manu" actor.
What about doing fiction shows?
"It all depends on the kind of script I get, to be honest. Fiction, in all honesty, is something I wouldn't mind looking forward to, but ultimately it depends on the script, and, more importantly, it depends on the platform. I've really wanted to try out a web series, and maybe that's what I'll look at doing," he said.