Advertisement

Being born into a middle-class family in Delhi to making a name in Bollywood, actor Saqib Saleem, who has been in the film industry for seven years now, says he never thought he would be someone who people would pay to watch on-screen…reports Asian Lite News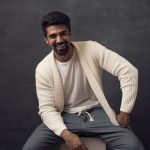 Saqib, 30, started off as a model. He made his acting debut in 2011 with the romantic comedy "Mujhse Fraaandship Karoge", a box-office success. He then featured in "Mere Dad Ki Maruti", "Bombay Talkies", "Hawaa Hawaai", "Dishoom", "Dobaara: See Your Evil", "Dil Juunglee" and the Salman Khan-starrer "Race 3".
Asked how fame has shaped him, Saqib told IANS here: "I don't take this too seriously because I come from a middle-class family in Delhi. For me, cinema was going to Paras (in south Delhi) to watch a film. My father would pick me up… That was my understanding of cinema. I never thought at that point that I would be that person that people would pay to watch on-screen."
Now that he has become an actor and has done a few films, Saqib, who is the brother of Bollywood actress Huma Qureshi, says knows that nothing is permanent.
"I just feel that nothing is permanent in life — all your successes or failures. One film changes everything. So, let us not take this seriously. Let us just enjoy the process. If someone had a formula, everybody would have been successful," he added.
Saqib believes the focus has shifted to talent and content, rather than looks, in Bollywood.
"Looks are important, but they are not the only parameter that people judge you on. There are many examples where people have solely stood out for their talent.
"Yes, there has been a shift and it is a positive sign. I love the fact that people are considered good or bad on their talent and not on their visual or physical appeal, which is very interesting."
He said that such "interesting and different" actors, who people may have thought back in the day would not come in the lead role, are now spearheading films.
"It is an interesting phase for the industry," Saqib said.
Currently, the actor is shooting for digital show "Rangbaaz", which will narrate the story of a man engaging in the dark and dirty world of crime and show the human side of one of the most feared gangsters of the region in the 1990s. It is set against the backdrop of Gorakhpur, and Saqib will be seen playing a gangster.
Is he trying to break his guy-next-door image with "Rangbaaz"?
"(It's) not like that, but maybe I wanted to push myself a little more. Every actor knows his comfort zone… When I read the script of 'Rangbaaz', I was like 'Oh damn, how will I do this?'. I am playing a gangster and it is based on a real-life incident. So, I made sure that I got the look right, but there has to be a switch mentally, where you graduate from the roles you are doing and move on to something which you have not done."
He says it is a way of challenging oneself.
"I am not thinking that I want to change my image, because you never know what you would do that will change your image.. It's also about exploring."