Advertisement

The ball for India's #MeToo movement could have started rolling a decade ago, had the industry not remained silent when she had first levelled harassment accusations against veteran actor Nana Patekar, says actress and former beauty queen Tanushree Dutta…reports Asian Lite News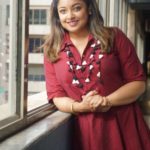 The incident had happened on the sets of "Horn 'Ok' Pleassss" in 2008, and was brought out in the media as well, but not much happened.
Tanushree, in an interview to IANS, recounted Nana's "misbehaviour" on the set.
"He called the MNS (Maharashtra Navnirman Sena) party to bash up my car. He was behind everything and was supported by Ganesh Acharya, the producer and director."
A recent interview in which Tanushree has stated that the #MeToo movement will never arrive in India because of the industry's hypocrisy, has refreshed discussion about her unsavoury experience and allegations.
"I have always been hoping for an apology from all of them. It was not just Nana Patekar, but (choreographer) Ganesh Acharya who was an accomplice in that, director Rakesh Sarang and producer Sami Siddiqui. And the entire industry that has been an accomplice through silence," Tanushree told IANS in an interview over phone from Mumbai on Wednesday.
The former Miss India Universe feels let down that the entire industry has continued to work with those whom she named.
"Ganesh Acharya rolls out songs every year with top stars, Nana has worked with stars like Akshay Kumar and Rajinikanth and the producer and director have continued to work. They were not the ones who went through the trauma of being mobbed by goons, or being called names," she added.
"I had to deal with that over the years while these people were happily enjoying the limelight," added the actress, who featured in films like "Aashiq Banaya Aapne", "Chocolate: Deep Dark Secrets", "Speed" and "Dhol", and has not had a flourishing career in Bollywood.
Tanushree claims she was "slut shamed", and was called a "heroine who came and did a few item songs and bold kissing scenes".
She has been wanting to change the narrative, fighting against the tide.
"I was a talented actor and I did the work that came my way… And if that's the narrative that is spinning, then I am going to change it. I was hurt and wounded, and I had to heal," she said.
"Change cannot happen when we put the onus of change on others. Change can only happen when we are actively involved bringing about the change and that is what I have been doing and not because I wanted to be smarter and somebody who starts movements. It is just that I went through an ordeal and when I was approached for my take on it, I spoke the truth — 10 years back and even today."
She says she had the courage to speak out about it a decade ago when it had just happened.
"I faced a lot of criticism, slut shaming and dense attitude… It was like people were hearing me, but were not listening.
"The harassment and slut shaming continued for me… For 10 years I have been shamed and the narrative has been spun like 'Oh there is a respectable actor and there is this slutty heroine who put these allegations on him and because she did this horrendous thing she was kicked out of the industry'. People have been arrogantly carrying forward this narrative," she said.