Advertisement

"This India will not stay silent…This is new India". A gripping teaser of "Uri" — a film on the Indian Army's surgical strikes on terrorist camps in Pakistan — was launched, marking the second anniversary since the incident took place…reports Asian Lite News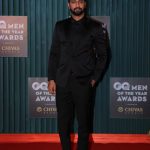 The Indian Army conducted surgical strikes (on the intervening night of September 28-29, 2016), eleven days after terrorists from Pakistan attacked a military base in Uri in Jammu and Kashmir leaving 19 Indian soldiers dead.
"Uri", presented by RSVP and directed by Aditya Dhar with Vicky Kaushal in the lead role, brings the story alive on-screen. It also features Yami Gautam.
Vicky says the movie is a "brave story" of "Indian soldiers who avenged those who were martyred in the Uri attacks".
The actor, who plays an Indian soldier in the movie and sports a beefed up and intense avatar, tweeted: "A defining moment in India's military history. A moment that paved a path to a new, stronger India. Here's presenting, 'Uri' teaser."
The teaser begins with "18 September, 2016" splashed across a black screen, noting the date when terrorists hit Uri.
A scene depicting an aerial shot of blasts in a dense forest area follows the statement.
"19 Indian Army men were killed at Uri Base Camp, Kashmir."
As scenes of distraught family members of the slain soldiers play on, the voiceover indicates that Indian history is testament to the fact that India has never attacked a country first.
"The deadliest attack in two decades," another statement reads as the teaser builds up the curiosity.
The voiceover takes the audience through "1947, 65, 71, 99", reminding the audience of the major conflict years between India and Pakistan.
"Yahi mauka hai unke dil main darr bithane ka. Ye Hindustan chup nahi baithega. Ye naya Hindustan hai. Ye Hindustan ghar mein ghusega bhi aur maarega bhi (This is a chance to create fear in their heart. This India will not stay silent. This is the new India. This India will also enter their territory and kill)," says the voiceover, even as scenes of gunshots and blasts play out.
The movie will release on January 11, 2019.