Advertisement

Google is introducing a new update for its Maps that would now provide more information for commuters. Also, users on Spotify, Apple Music, or Google Play Music will be able to control music playback from within the navigation app which is likely to take less attention than switching between apps…reports Asian Lite News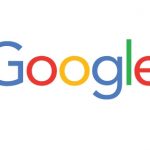 "Today, we're rolling out new features on Google Maps to help you take control of your daily commute — enabling you to plan ahead, prepare for the inevitable disruptions, and possibly avoid them altogether," Ramesh Nagarajan, Group Product Manager, Google Maps, wrote in a blog post.
According to the company, the new updates are rolling out globally via the Google Play Store and Apple App Store starting this week.
Through a new "commute tab", users would be able to see any congestion or disruption on their route before they leave and they will be given specific travel information for each leg of their journey.
"We'll tell you if your commute is going to be a normal one or if you'll need to budget extra time due to things like an accident or heavy traffic. In case of a delay, we'll tell you about alternative routes to help you get to work faster.
"On Android, you'll also receive notifications about delays and disruptions on your route as they happen, so you can know about an incident before you get caught up in the delay," Nagarajan added.