Advertisement

Google-owned YouTube will now allow users to pause their YouTube TV membership from four weeks to six months instead of outright cancelling it…reports Asian Lite News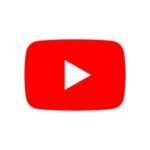 "You can cancel or pause your YouTube TV membership at any time. When you cancel or pause your membership, you'll still have access to YouTube TV until the end of your payment period," YouTube TV Help wrote in a post.
Users would be able to pause their memberships after their on-going billing cycle is completed.
"When your paused state ends, you will automatically be charged at your normal monthly price for a new month of service, and that date becomes your new billing date," the post added.
During the pause-period, neither the user nor the shared members would have access to YouTube TV and no new programme would be recorded, however, the previously saved recordings would be saved until the end of the paused state.
Users would be allowed to un-pause and resume their membership at anytime before the scheduled resume date and the date of resuming would be taken into consideration as the new billing date.
The subscription is priced at $40 per month and it comes with an accommodation of six accounts per household with personal logins, notifications and Cloud digital video recorder (DVR) with no storage limits.
YouTube TV expanded its programming earlier this year, adding networks like CNN, Cartoon Network, Turner Classic Movies and more.