Advertisement

Learn how organisations can build a challenge-based, success-oriented culture; delve into the story of young Rudra, who must push back British troops while uncovering the mystery behind his fathers death; there's the story of the divine Kartikeya, who must save a "gasping universe" from a "soul stealer"; and finally, flick through the fictional tale of the survivor of a mass shooting who must deal with a similar danger again looming large…reports Asian Lite News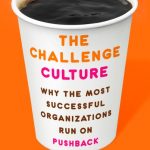 The IANS bookshelf has these reads for this weekend.
Book: The Challenge Culture: Why the Most Successful Organisations Run on Pushback; Author: Nigel Travis; Publisher: Piatkus; Price: Rs 499; Pages: 270
In this book, the executive chairman of the Dunkin brand reflects on an organisational culture that supports positive pushback: Questioning everything without disrespecting anyone.
The author, who has 40 years of experience as a leader in large and successful organisations, talks about the "challenge culture" and the practices required to build it. He argues that the best way for organisations to succeed in today's environment is to embrace challenge and encourage pushback. Everyone, from the new recruit to the senior leader, must be given the freedom to speak up and question the status quo, must learn how to talk in a civil way about difficult issues, and should be encouraged to debate strategies and tactics — although always in the spirit of shared purpose.
Book: Tarikshir: The Awakening; Author: Khayaal Patel; Publisher: Westland; Price: Rs 399; Pages: 332

Tarikshir The Awakening.
"Tarikshir" takes the readers to Devangarh, a small princely state in Rajasthan which is the last bastion of resistance against the British Empire. As the unrest surrounding the sudden death of its king grows, his son and young prince Rudra Pratap Chauhan prepares to ascend the throne.
However, the British forces are closing in and the Devangarh army is outnumbered. To make matters worse, Rudra discovers the king's death may not have been accidental after all. The strange appearance and disappearance of a mysterious hooded stranger and a series of ritualistic murders in which the bodies have been drained of blood, spread panic across the realm. Young Rudra struggles to manage his new responsibilities and investigate his father's death, and comes across some dark secrets.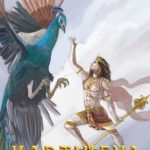 Book: Kartikeya and His Battle with the Soul Stealer; Author: Usha Narayanan; Publisher: Penguin; Price: Rs 299; Pages: 245
The book is about Kartikeya, the son of deities Durga and Shiva, who must destroy several formidable asuras in Surapadma's reign of terror, before he can confront the "Soul Stealer" and salvage the dying, gasping universe.
But Kartikeya, whisked away by mysterious forces to live amidst birds and beasts on a bleak mountainside, is ignorant of his destiny and struggles to find his identity. Not even Brahma, Vishnu or Shiva come to his aid. He can win the final battle only if he can discern his enemy's weakness and his own inner strength. The question is: Will Shiva's son rise to the challenge before it is too late?
Book: Shelter in Place; Author: Nora Roberts; Publisher: Piatkus; Price: Rs 199; Pages: 207

Shelter In Place Nora Roberts.
A novel of suspense, passion and drama, "Shelter in Place" revolves around the survivors of a mass shooting in a mall — the Down East Mall massacre. Simone Knox, the protagonist, escaped death on that "terrible, hot summer day in 2005".
But she would never be the same again. More than 10 years later, Simone still struggles with grief, trauma and the misplaced guilt of a survivor. She spends much of her time alone with her extraordinary and highly prized sculptures on Tranquility Island — a quiet, artistic community off the coast of Maine.
As she heals herself, she opens up to Detective Reed Quartermaine, another survivor. But someone has been watching all the survivors of the massacre. They have spent years perfecting a plan to finish what was started that day. Now that Reed and Simone have found each other, they are in more danger than they can possibly imagine — from a killer who will not, and cannot stop.