Advertisement

Columnist Richa Grover in an exclusive interview for Asian Lite news with author Vinati Sukhdev on her relevant and hot-selling new book 

East or West: 

An NRI mother's manual on how to bring up '

desi' 

children overseas.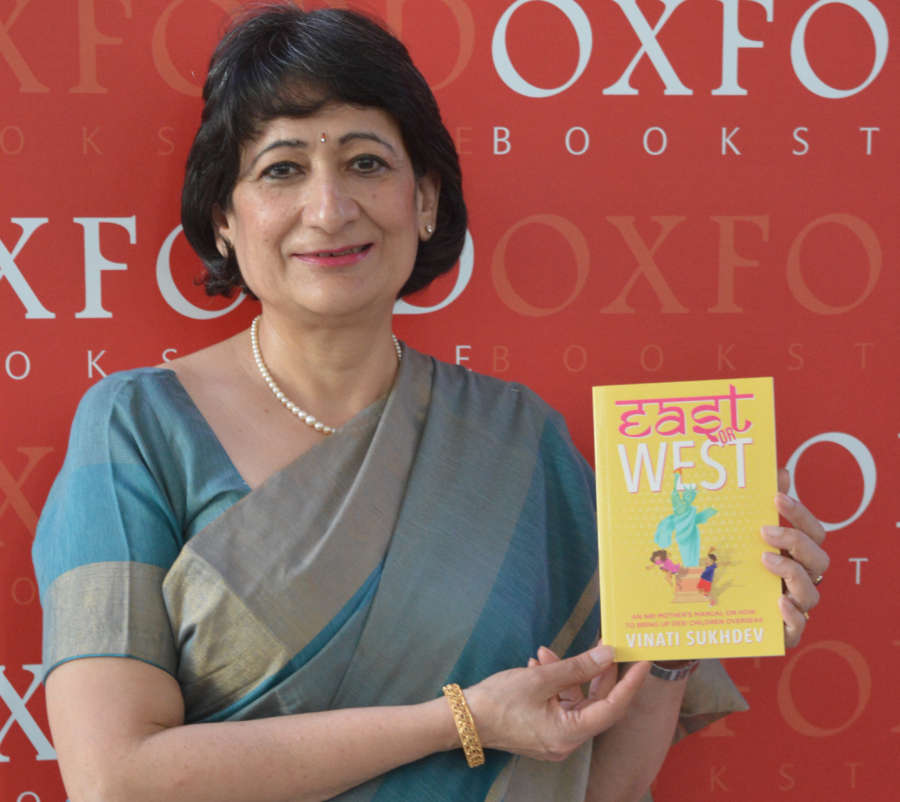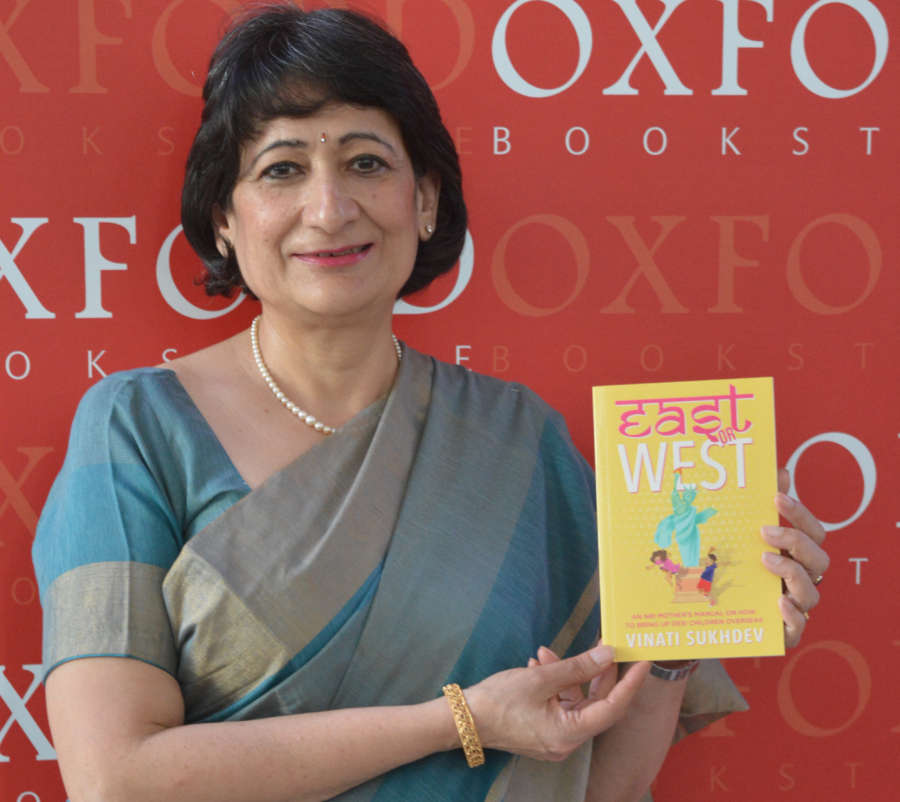 Vinati 
who started her career as a journalist, meandered into copywriting, foreign lands and strange territory: which included marriage and children, as she puts it. Currently, she heads 
Pratham
 UK – the fundraising arm of India's largest education NGO which is a daily reminder that while NRIs grapple with first world problems like the ones described in the book, there are many other pressing issues back home too worthy of thought and focussed action. The author's royalty from this book will go towards providing a better future to 
Pratham's work with the 
children it supports.
RG – What are core Indian values according to you Vinati that NRI parents could mark as a ready reckoner after reading your book, as a priority list almost, to impart to their children growing up in the west ?
VS- I had difficulty extracting core Indian values. So I did a straw poll amongst family and friends and went with the ones that were repeated time and again. As it turned out, these were values that have made Indian immigrants successful and respected in their host countries. The values that I have dealt with in my book are academic excellence, hard work, family values, emphasis on relationships with adult children, marriage and match-making. There is nothing uniquely Indian about these values but it is all about how much a culture prioritises these values. For instance, it is not that western parents don't want their children to get married but they will not spend their lives planning and plotting 'shaadi' for their children.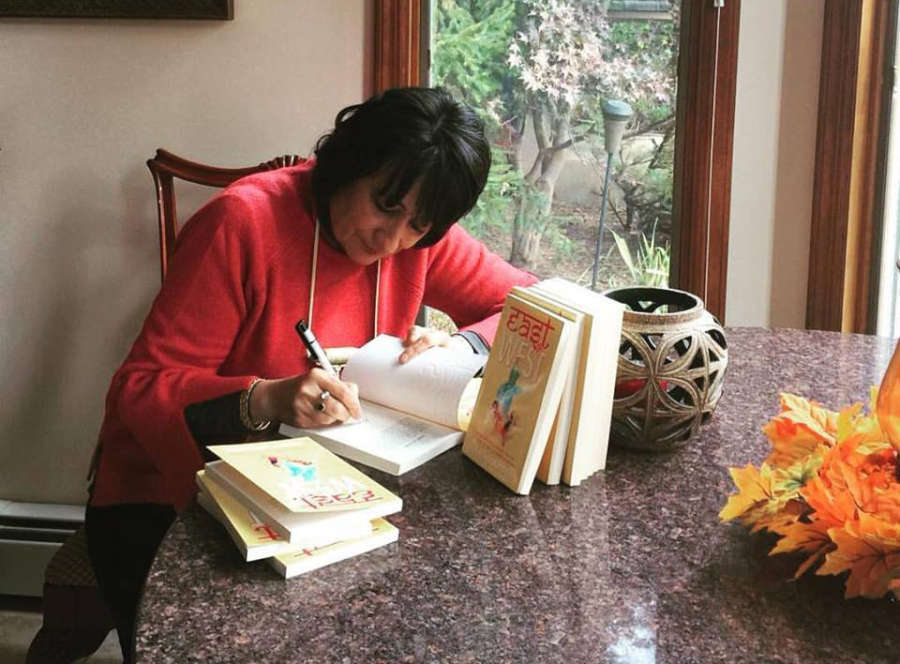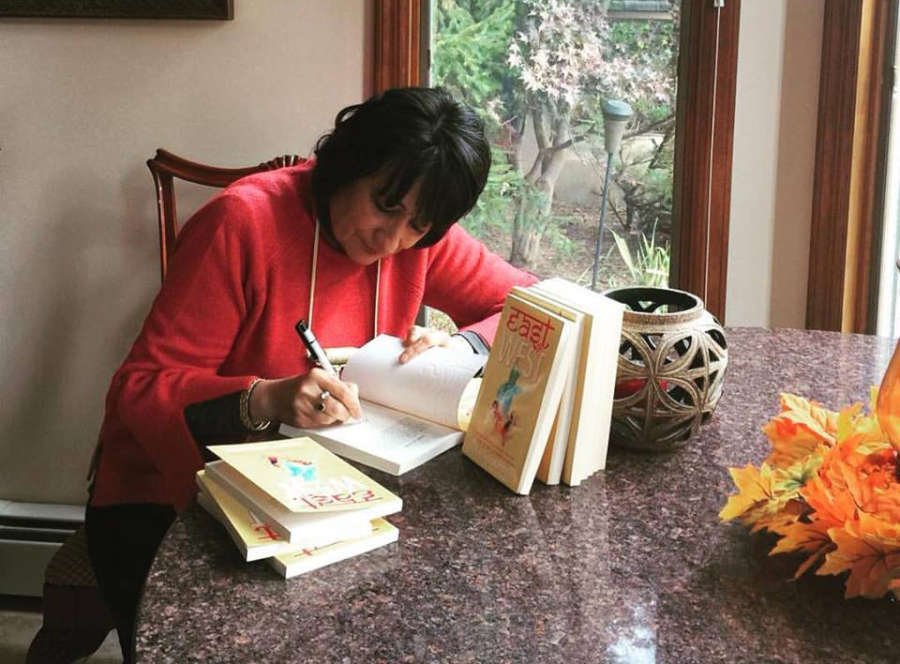 Richa- Do you think NRI parents will ever be able to bridge the culture/language/regional lag with their children who grow up far from the homeland and does this create household tension at times? Does your book suggest ways to cope with or work around this NRI familial stress on this issue of identity ?
VS-That is a very good question. I do say in my book that as NRI parents we have to accept that our children will never be as "Indian" as us but they can become what I call global Indians. As parents, it is our duty to educate them on the Indian part of their identity and then leave them to pick what they like or are interested in. Of course there are tensions! I am honest enough to admit that. My children hated Hindi lessons as they were over the weekend. They also hated certain stern Indian style teachers of dance and music. But I persisted and was firm in my approach. I sometimes wished someone had written this book before me, because I often needed  the reassurance I was doing the right thing – what with being the less popular parent through most of their teenage years. I have suggested patience and persistence in my book and said to mums their children will be grateful one day. Both my girls have written beautiful pieces as part of the epilogue and admitted that they hated certain aspects of their upbringing but they are glad they went through it. One of my daughters  even suggests that she wants to be a mother like me! It has become easier in some ways for Indian mothers since I brought up my children 20 years ago. It is now 'cool' to be Indian. We live in a more diverse society amidst more open-minded people. It was more difficult two decades ago and I succeeded, I am sure they will be able to overcome family tensions and give their children the valuable gift of their Indian identity.
RG- When and why did you think of writing this book ? What was your motivation? Tell us how this journey came about.
VS- As I said earlier, I missed having a book like this when I was furrowing my lonely plough and bringing up my children two decades ago. I was surprised that this book didn't already exist despite about 25 -30 million Indians living abroad. Once the children grew up and I had begun through the complete cycle of child- rearing, I decided hey, why don't I write it myself? I had been a journalist and a copywriter so writing was my primary means of self-expression and the book came about very naturally and smoothly. As I began thinking and researching, I also realised there was room for a judicious and balanced approach to Indian parenting as depicted in popular media. There seem to be two kinds of extremes in Indian parenting: the old-fashioned Bollywood family where the father is old fashioned and the mother and children keep him in the dark. Or the other extreme, like the families where the Indian parents have tried to obliterate their Indian ethnicity and identity. Both extremes are not good examples of parenting.  The old fashioned model leads to duplicitous behaviour, lies and confusion about identity and the modern approach leads to children growing up secretly ashamed of their ethnicity and inferior to their peers. I tried to make my children proud of their Indian ethnic heritage and I wanted to share that with other mothers.  And judging by the reception it has received amongst NRI mums, I am pleased to say, I seem to have struck a chord.
RG- What are the top tips you can give around raising a diaspora child overseas with a grounded reality but global consciousness?
I cannot emphasise the role of pride enough. Be the balanced yet a proud Indian parent. Don't dwell on the potholes, tell them about the many thousands of kilometres of highways in India and it's many technological advances. Tell them about its rich civilisation and culture, its dance and music heritage, its wonderful traditions of caring for the extended family and keeping up with relatives. Tell them about the many accomplishments of global Indians and how well they have done as scientists, as CEOS, as entrepreneurs… always remember children do as you do, not as you say. So be the proud global parents yourselves and your children will follow! You must respect other cultures but be proud of your own.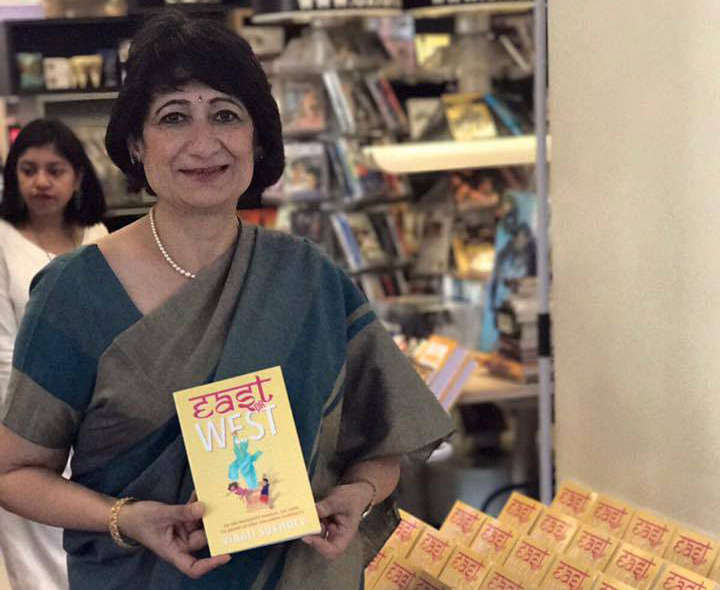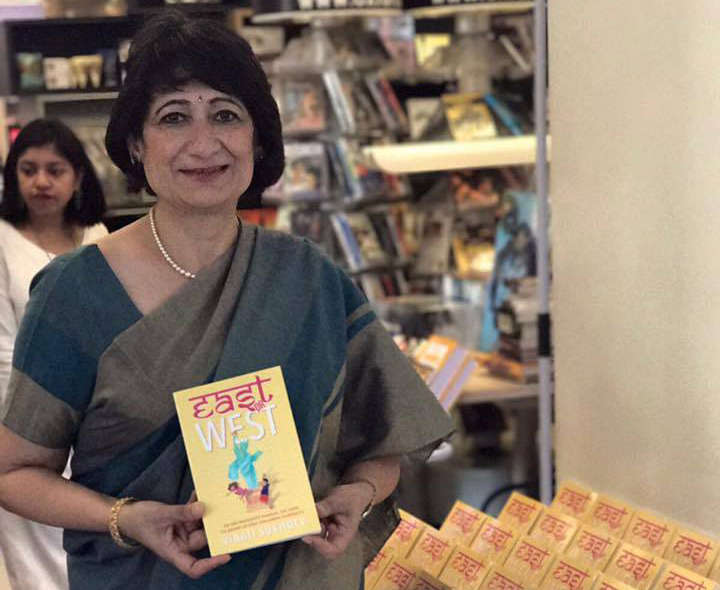 RG- In your book you have provided handy summaries at the end of each chapter and a lucid narrative- what were your reasons for doing so in terms of layout of the book ?
VS- I have to confess, the publishers insisted on the handy summaries as people like to take away tips from a book. They have proved to be very popular. In terms of format, I wanted the book to be a personal narrative so each chapter begins with a personal email exchanged between us and the children or an essay written by one of the girls. I follow that up with a discussion on the subject. I thought the personal narrative lightens the mood, engages the reader and makes people feel no family is perfect! We argued and fought and it is all out there for people to read. I want to reiterate that the book is NOT prescriptive. It is my personal journey and I have described it hoping other parents will be encouraged to think on this subject – that is all. It is up to  them to take decisions based on their circumstances – I am giving them a broad map, they have to undertake their own journey.
RG- How has the book been accepted worldwide in your view? What's the best compliment you may have received and has there been any criticism that you have had to deal with since release of the book ?
VS-I have been absolutely amazed at how well it has been received. A recent review called it the ' bible' of NRI parenting! Parents in the UK and the US have been very complimentary – mothers say they see themselves on every page of the book. I am so thankful to everyone who has bought the book because I am donating my share of the royalties to the education NGO Pratham and I have been able to raise GBP 6000 so far with autographed copies of the book. The best compliment I received was from a friend whose daughter is battling cancer and she said she read one chapter a night to help her smile before sleeping. Criticism? Yes an erudite member of the aid ice at the Indian Society at Cambridge asked why I was advocating ethnicity-led parenting in a rapidly globalising world. My answer was that globalisation does not mean standardisation. We will not be copies of each other. Differences are to be respected and preserved. They add to the rich tapestry of life.
RG- Do you have any other book projects in the pipeline ?
VS- My older daughter has just got married and I am going to attack the subject of 'shaadi' next. Possibly as a fictional tale – my children have banned me from baring my soul and with it, family secrets!
Book can be bought from Amazon UK: