Advertisement

There are more "copy masters" and fewer trendsetters among those playing the sarod these days, laments maestro Ustad Amjad Ali Khan, saying the focus for performers today is the "shining, glittering" world of television and social media…reports Asian Lite News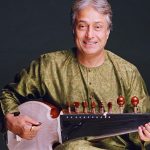 "Since they have access to content and recordings especially on YouTube, it's easy for them to imitate any sarod player. So, now we have lots of copy masters in the country. The trendsetters are very, very rare," the 72-year-old music guru told IANS in an email interview.
"Globally, there are about 500 sarod players. Unfortunately, instead of learning and understanding the depth of Indian classical music, every sarod player has a very strong opinion.
"The focus is only to perform because of the glittering, shining world of television and social media where you can post anything and say anything," the sarod virtuoso maintained.
Khan is sixth in the lineage of a family devoted to Indian classical music's Senia Bangash Gharana. The 2001 Padma Vibushan recipient first performed when he was just six years old.
Khan, who was trained by his father, Gwalior court musician Hafiz Ali Khan, said he couldn't think of doing anything other than playing the sarod as its sound had a global appeal.
"It was my duty, my pleasure, my passion to carry on the family tradition," he said, referring to the work of the generations before him and his ambition to take it forward.
"I wanted to make the canvas much larger, much bigger, and be more expressive on the Sarod," the widely-heard musician added.
He also pointed to the differences between his learning days and the present day.
"I didn't have access to tape-recorders because there was no money to buy them. There was no television; One could only hear music through All India Radio.
"There used to be a very important programme on Saturday night which I heard, called the National Programme of Music," he recalled.
On teaching his own sons, Amaan Ali Bangash and Ayaan Ali Bangash — themselves established names in the field of sarod — the Ustad said that it was a big responsibility.
"Teaching my own sons was not my decision. They showed interest and positive signs, and then I shared everything with them," he said.
"I tried to introduce music to Amaan, my elder son, from his very early days. I tried interesting methods to teach so that he doesn't find it difficult." Ayaan, his younger son, soon followed in his footsteps, and as per the music maestro, both of them are on the "right track" in life.
After rendering the National Anthem on sarod, they recently turned to the bhajan "Vaishnav Jan To", which Mahatma Gandhi held close to his heart. They rendered it an an HCL concert, part of a monthly series, here last week.
Khan said his association with Gandhi goes back to his 125th birth anniversary, when he played an improvised "Baapu Cause" "raga" at a Unesco commemoration in Paris.
"In the current scenario, we need many Mahatma Gandhis in our country. We need his message of non-violence, his thoughts and his objectives. It's sad that he was shot before completing his dream of making India a dreamland of non-violence," Khan said.