'Early morning concert gives chance to play morning ragas' says Ustad Amjad Ali Khan … reports Asian Lite News.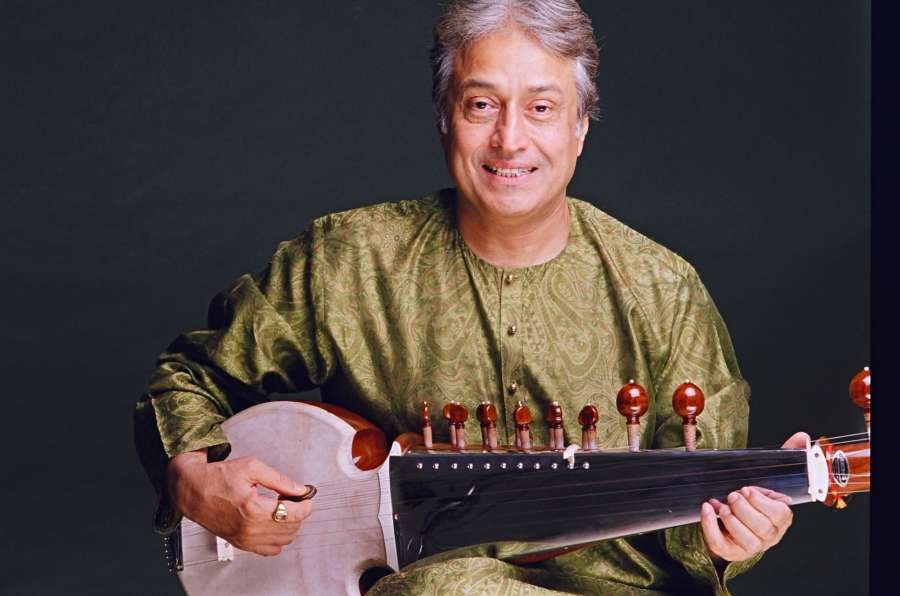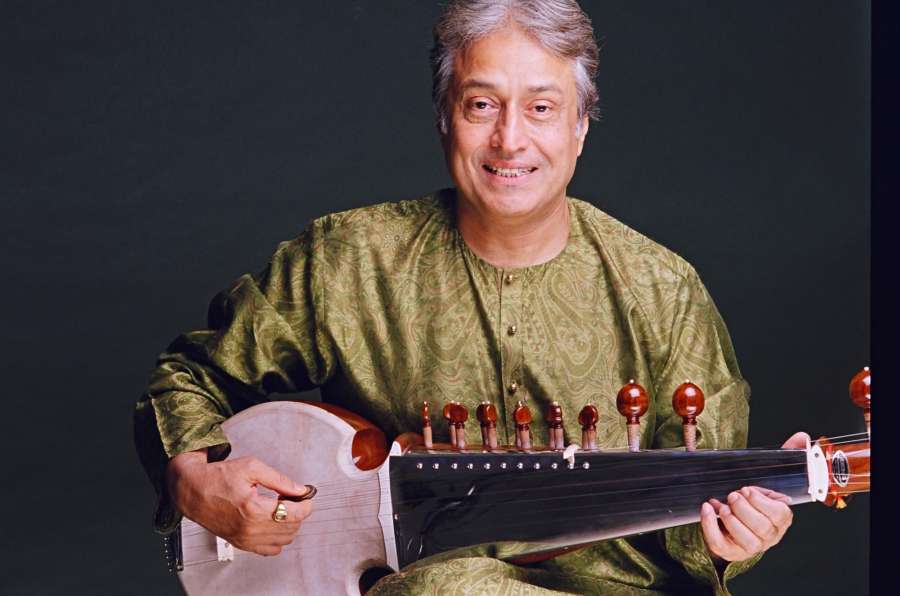 One can feel the morning raga only when it is played in the morning, iconic sarod maestro Ustad Amjad Ali Khan, who along with his two sons Amaan Ali Bangash and Ayaan Ali Bangash is set to perform in Mumbai on Sunday, said on Saturday.
"I am playing a morning concert here in Mumbai after seven years and this is the first concert of the year, of course, I am excited," he told IANS here.
"I think one can listen to any raga, at any time on the recording, but if you want to feel the raga, you have to listen to them in the morning. We have several early morning ragas in classical music and these concerts give us an opportunity to play them," he added.
His elder son Amaan said that waking up early morning is a big task for him because "it is almost like going back to school."
"One might just feel a little groggy because these days we do not wake up at 5 in the morning. Since our concert starts at 6:30, we have to wake up much early. But the advantage of playing such concert is to play some of the beautiful morning ragas that otherwise we do not get a chance to play in the evening concerts," he added.
Meanwhile, Ayaan said that morning concerts have become rare phenomena in the recent years.
"For us, the concert is also very special because of its backdrop — Gateway of India. You know this is one of those iconic monuments of our country that symbolises the spirit of humanity and oneness though it has experienced some of the atrocities. Gateway of India is the spirit of Mumbai," he said.
Asked if he can recall his special moment of early morning concert, Ustad Amjad Ali Khan said that his best experience was when he saw the rising sun when he performed in overnight concert in Kolkata.
Sharing his early memories of childhood, the recipient of Padma Vibhshan said, "I used to wake up around four in the morning for my namaz followed by riyaaz. I learnt it from my father and guru Ustad Hafiz Ali Khan."
"The practice went on until I started my world tour for performance. Then I had to change my schedule according to my show. But, I would still say, waking up early in the morning and the sound of sarod refreshes your mind," he added.
Presented by Pancham Nishad, in association with Culture Department of Maharashtra and Mumbai Port Trust, the two-hour long concert titled "Spiritual Morning" starts at 6:30.