Advertisement

Film: "A Star is Born"; Director: Bradley Cooper; Cast: Bradley Cooper, Lady Gaga, Andrew Dice Clay, Dave Chappelle, Sam Elliott, Anthony Ramos, Rafi Gavron, Michael D. Roberts, Greg Grunberg; Rating: ***…reports Asian Lite News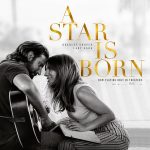 This film marks the directorial debut of actor Bradley Cooper and it is the third remake of the original 1937 version with the same name. It is a tragedy of love and depiction of the eternal struggle between love and relationships on the one hand, individuality and personal success on the other.
The original version starred Janet Gaymor and Frederick March and was about a Hollywood acting starlet. The 1954 version starred Judy Garland and James Mason. The 1976 version swapped Hollywood for the music industry, starring Barbara Streisand and Kris Kristofferson.
Bradley's film follows the 1976 version and re-imagines the classic just like a character in his film says, there are only 12 notes within each octave and it's up to the individual artistes to take those same 12 notes and spin them in meaningful ways. It is the singer, not the song.
So this film has Bradley's touches. Here, Jack (Cooper) is a popular singer-songwriter with a long career of hits stretching back decades. Ally (Lady Gaga) is a waitress with big dreams of stardom. She writes her own songs but is afraid to perform them because of her looks.
One night Jack stumbles onto her performance in a drag club, and from thence he is smitten by her. He invites her on stage at one of his concerts and the duo sing Ally's song which she wrote. And soon they are inseparable. And gradually as their relationship evolves, Jack finds himself professionally eclipsed by Ally after she transitions into a solo pop artiste, which she does after meeting a British manager (Rafi Gavron).
The romantic relationship between Ally and Jack is the heart of the film. Jack's addictions and maladies seem to be getting worse as their relationship continues and Ally must choose between her blossoming career and being the caretaker for the self-destructive man she loves and married. She is willing to sacrifice her career for him and that level of devotion alarms even Jack, pushing him into making a fatal decision in the guise of helping her.
As a director, Cooper follows the instincts of his character and has a very practical, no-frills sense of style, sticking to longer takes and pinning the camera to his performers to get every nuance of emotion across their tear-stricken faces. His camera instincts are on verisimilitude and trust in his actors, and they deliver for him.
This is rightfully Gaga's show and she dazzles on stage and on-screen with a tailor-made role. Cooper is good but she undeniably overshadows him. It's her movie and just as Ally becomes a singing star, Gaga emerges as an actor.
Her big moment, singing her original song to a stadium of thousands is the highlight of the film. Cooper's camera stays trained on Ally on the sidelines as she goes through a myriad of emotions, working up the courage to saunter onstage at the right time to belt out her original tune. It's a thrilling and emotionally rousing moment that feels literally star making. You see her nerves melt away as she lets go and immerses herself in the music. The dramatic moments are just as nicely delivered, though there is the occasional bump or two.
Music is integral to the narrative and the few original numbers touch the right chord.
Overall, with ace production values, this familiar story despite made relevant to a modern audience with emotional clarity, does not break the glass ceiling.