Advertisement

Regret and comparisons can eat one's soul, says "Better Call Saul" star Patrick Fabian, who believes an actor has to learn to live with it…reports Asian Lite News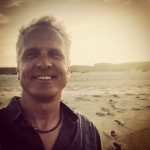 "The actors' (or any artistes') life is a roller coaster, and mine is not different. I've been very fortunate along the way and being a journeyman actor has enabled me to see the world," Fabian told IANS in an email interview.
"Rejection is no fun, but it's a constant in this business. But when you do get the job, the elation and the possibility of where it may take you is electric," added the actor, who has been part of showbiz since 1993.
Fabian is best known for his role of an arrogant lawyer Howard Hamlin in "Better Call Saul", aired in India on Colors Infinity.
Some of his other credits include names like "End Game", "The Last Exorcism", "Pig", "Jimmy", "Code Black", "Agents of S.H.I.E.L.D.", "Lucifer" and "Elementary".
Do you regret any of your professional calls?
"Regret and comparison will eat your soul. I try to stay present (it's hard)," he said.
But Fabian's children bring a sense of reality in his life.
"I have two young children to remind me that what I really am is a father and no amount of being on TV will change that," said the actor, who is married to actress Mandy Steckelberg.
"Although, because of the success of 'Better Call Saul', I do get stopped more often by fans wishing me well or telling me to get off Kim Wexler's back."
Talking about his role in the "Breaking Bad" spin-off prequel series, he said: "Howard Hamlin has been a joy to play. Even though the audience was decidedly not on my side early on, the writers have given me great through lines to play and along the way the audience has almost become sympathetic to Hamlin. He's just trying to run his law firm."
Following the story of Walter White, "Breaking Bad" is about a terminally ill chemistry teacher turned meth producer. It became one of the most critically-acclaimed TV shows of all time.
And "Better Call Saul" follows the story of con man turned small-time lawyer James "Jimmy" Morgan McGill, six years before the events of "Breaking Bad". It shows his transformation into criminal-for-hire Saul Goodman.
"Better Call Saul" has received critical acclaim, particularly for acting, writing, and direction. Fabian says it is "terrific" to hear good things about the show.
"It's just terrific to hear from fans and critics alike that 'Better Call Saul' has risen to the occasion of being in the 'Breaking Bad' family.
"I think they are two completely different shows, even though they possess similar DNA. 'Better Call Saul' works in the seams of people's behaviour, in the silences, and as we look back over four seasons, those who have stuck with us I think have been rewarded with character breakthroughs that can be riveting.
"And getting closer to the actual 'Breaking Bad' timeline really begins to ratchet up both 'Better Call Saul' character and fan anxiety."