Advertisement

Forty six years after an Aretha Franklin gospel concert film was shot and abandoned, the late singer's documentary "Amazing Grace" will finally get released…reports Asian Lite News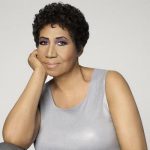 The Franklin estate and producer Alan Elliott have reached an agreement to release "Amazing Grace". Although no distribution deal is yet in place for a planned general release in 2019, the film will premiere next week at the DOC NYC festival, followed by week-long Oscar-qualifying runs this month in Los Angeles and in December in New York.
"In recent weeks, Alan presented the film to the family at the African American Museum here, and we absolutely love it," Sabrina Owens, the late star's niece and executor of her estate, told variety.com.
"We can see Alan's passion for the movie, and we are just as passionate about it. It's in a very pure environment, very moving and inspirational, and it's an opportunity for those individuals who had not experienced her in a gospel context to see how diverse her music is. We are so excited to be a part of this," added Owens.
The film was originally scheduled to premiere at the Telluride and Toronto festivals in 2015, before Franklin's lawyers were granted an injunction in court in Denver halting the showings.
Her attorneys argued the singer had the right to deny the use of her likeness in the movie, while Elliott maintained that all rights had been granted when he bought the uncompleted footage from Warner Bros.
Following the Telluride standoff, Elliott and Franklin's team agreed to negotiate in good faith with the aim of making the singer a partner in the movie; as Variety reported, separate distribution deals with Lionsgate and Concord were on the table before talks stalled as Franklin grew more ill.
The legal wrangling created the appearance of enmity between camps, and the late singer was not always an easy read when it came to business matters.
But Franklin had told the Detroit Free Press that she "loved" the movie, a DVD edit of which Elliott had sent her years ago, variety.com reported.
The film straightforwardly documented what many Franklin buffs consider to be her greatest performance, a two-night stand of pure gospel music recorded with an ace band of Atlantic Records musicians and the Rev. James Cleveland's choir at a South-Central Los Angeles church in January 1972 – as released in audio form later that year.
Elliott hopes for a Detroit premiere in April, with plans to involve the Poor People's Campaign and Clean Water for Flint on a charitable level.