Advertisement

Jamaican-American singer, songwriter, rapper and record producer Sean Kingston, who is known for his R&B, pop, reggae and rap songs, feels that, as a country, India has adapted the Western music genre extremely well and he is happy to see so many international singers coming here to perform. He hails it as a great cultural exchange…reports Asian Lite News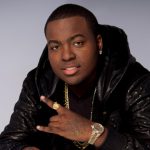 "It's great to see this cultural exchange between the countries which shows us so much talent. Sometimes we come across new talent too," Kingston told IANS over an email when asked how he finds the cross-cultural exchange of music between India and the West.
"It's great to see people accepting the talent and also motivating others in the industry. Each time we visit countries to perform, we feel like visiting the particular place again with a bang. India as a country gives a lot of importance to artistes like us and I respect that," he added.
Kingston performed at Lord Of The Drinks, Lower Parel, on Thursday night. His visit to Mumbai is a collaborative effort of the popular talent management company Label and the Lord Of The Drinks team. He will also perform at the nightclub Roar.
In a career spanning over a decade, Kingston has collaborated with international artistes like Flo Rida, Justin Bieber, Sean Paul and Soulja Boy. His debut single "Beautiful Girls" hit the number one spot on Billboard Hot 100.
He has also won many awards, including Best Reggae Ever Acts in 2007 and Teen Choice Awards in 2007 for his R&B Track "Beautiful Girls".
Kingston says India is being able to give a platform to many artistes because of the number of music festivals that have mushroomed over the years.
"All kinds of artistes — right from Hardwell to Sean Paul and more — have performed here as they have a great fan following. As a country, they (Indians) have adapted the Western music genre extremely well and people are well-versed with all kinds of music — be it commercial, hip-hop, deep house and tropical," he said.
Kingston says he would love to collaborate with anything related to India and is super excited to visit the country.
"The people in India have shown so much love on social media platforms. I am sure there is a lot more in the store when I am going to be performing live. Everyone will love it and will burn the dance floor. You get to build the vibe with you and your people," he said.
Kingston, who is currently working on some new songs which are soon going to be launched, is also looking at collaborating with some of his friends from the industry.
"I keep experimenting with music and each time I try, it gets better. I love innovating with the songs. It's a blessing… It's a real blessing. You know it makes me want to go harder and go in the studio and make another hit," he said.