Advertisement

Actress Katherine Waterston loves entering the fantasy world created by J.K. Rowling through "Fantastic Beasts" franchise, and says the "Harry Potter" author manages to come up with new ways to challenge the artistes with every film…reports Asian Lite News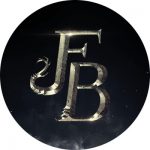 The actress will be returning as auror Tina Goldstein in the second instalment "Fantastic Beasts: The Crimes of Grindelwald", which will open in India on November 16.
"We never go on the same ground. J.K. Rowling is always pushing these characters and telling in news ways," Waterston said during a roundtable discussion here while promoting the Warner Bros Pictures project.
"She is always challenging us in new ways. How are we going to differentiate the first film from this one? Well, she has differentiated it and we just have to follow her," she added.
"Fantastic Beasts: The Crimes of Grindelwald" is the second in the planned five movies spin-off franchise from the "Harry Potter" films. The first part "Fantastic Beasts and Where to Find Them" came out in 2016.
With the franchise, Rowling went back in time to introduce a thriving world of magic, magical creatures and wizards in New York. It brought forward new characters like Tina, Newt Scamander (Eddie Redmayne), Gellert Grindelwald (Johnny Depp), Queenie (Alison Sudol) and Jacob Kowalski (Dan Fogler).
"Fantastic Beasts: The Crimes of Grindelwald" takes forward the story, bringing a more darker and complex view of the world and sets the foundation of the events leading to the universe of the popular "Harry Potter" world.
"Rowling knows everything about the world. It is there at her fingertips. It is uncanny. The world is so alive and expansive for her. The fans love it so much. It just feels encompassing and as complex as the world we live in."
How much does she know about the future of her character?
"We don't know much more than you," said the actress, who has also featured in "Steve Jobs", "Alien: Covenant" and "Logan Lucky".
"Fantastic Beasts: The Crimes of Grindelwald" stirred up a row when director David Yates mentioned that Hogwarts school headmaster Albus Dumbledore's sexuality would "not explicitly" be addressed in the film. It received backlash from the "Harry Potter" fans, saying the makers are trying to "airbrush" his sexuality.
"But there are thousands who are thrilled about it. And they don't get the headlines as the haters do sometimes. We are happy to see new relationships — not exclusively heterosexual relationships described in cinema," she said while talking about the controversy.
Asked about the magical moment in her life, she said: "All the people coming up with brilliant ways to save our planet is pretty magical like there is a 20-year-old who made this thing which sucks plastic out of the ocean instead of playing a video game."