Advertisement

Columnist Riccha Grrover meets Ed Schoenfeld, Managing Partner/Creator – RedFarm Restaurant LONDON, to find out his journey from cooking with grandma Goldie to become America's leading Chinese food authority and globally-respected restaurateur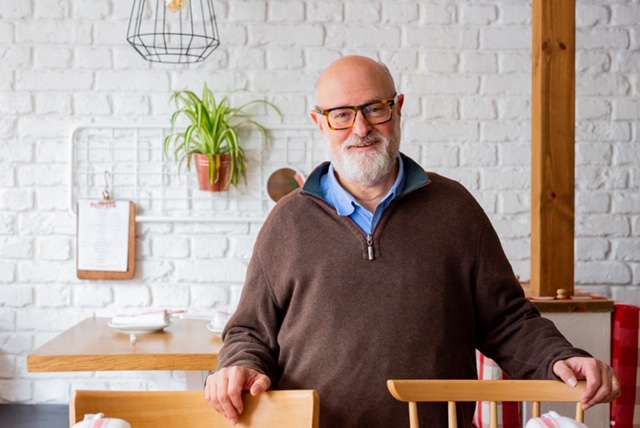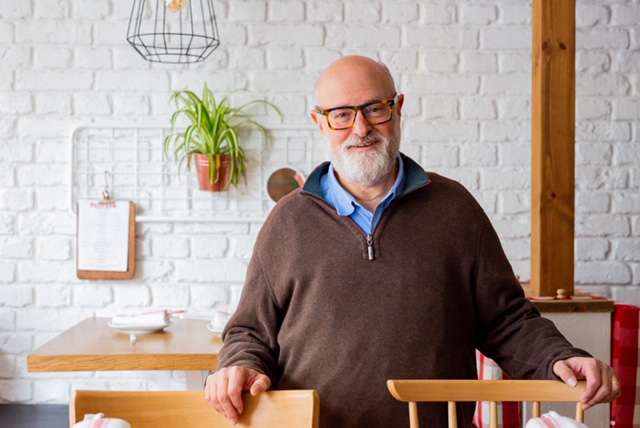 New York's RedFarm Launches In Covent Garden bringing its Inventive, hip Chinese Cuisine to London Town.  Columnist Riccha Grrover in an exclusive interview with Ed Schoenfeld – Managing Partner/Creator – RedFarm Restaurant LONDON on his journey From Cooking with Grandma Goldie to Becoming America's Leading Chinese Food Authority and Globally-Respected Restaurateur. 
Around 1970, Ed began setting up Chinese banquets as a hobby and, in doing so, developed relationships with a new influx of top-notch Chinese master chefs. These chefs had recently emigrated to the U.S., thanks to liberalized immigration laws, and brought with them top credentials and regional cuisines never before seen in the U.S. In 1972, innovative Chinese restaurateur David Keh asked him to help open Uncle Tai's Hunan Yuan, which introduced the US to authentic Hunan-style cuisine and immediately earned a four-star review from the New York Times and pushed Ed into the spotlight as its Maître d'. His clientele included Frank Sinatra, Andy Warhol, Elizabeth Taylor and Jackie Kennedy. The restaurant brought Szechuan cuisine to the mainstream, including iconic dishes such as General Tso's Chicken. Ed went on to run the famed Shun Lee Palace and launched Shun Lee on the Upper West Side.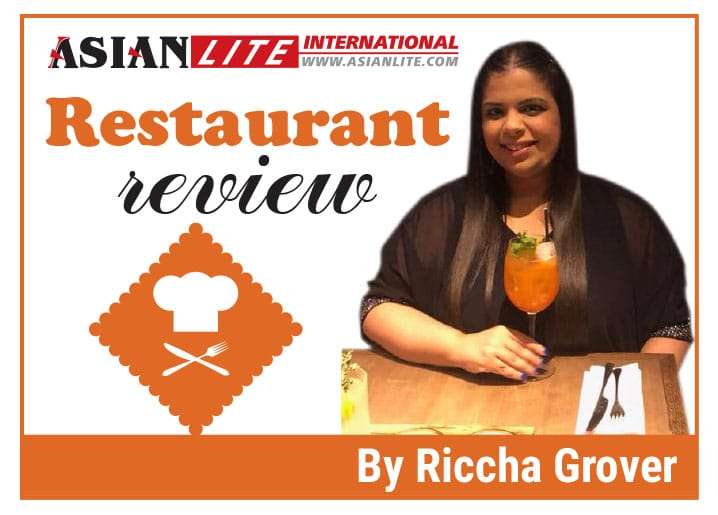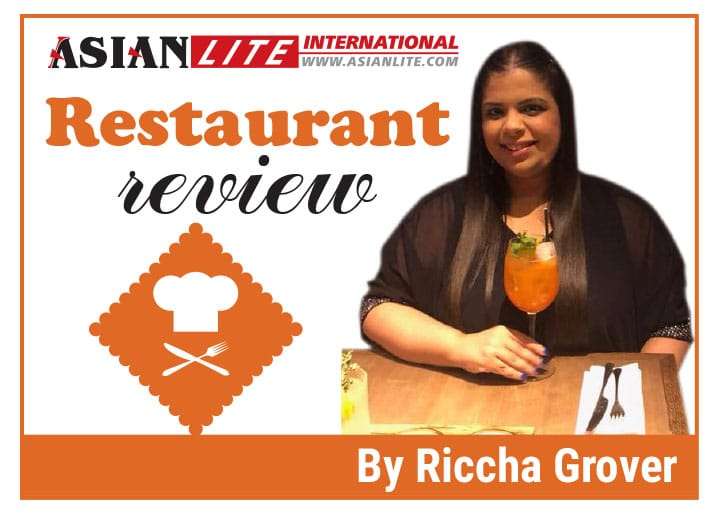 Ed's first cooking teacher was his Grandma Goldie, with whom he would cook every Friday afternoon. His passion for food continued to grow and, by age 24, he had visited every Michelin three-starred restaurant in France.
Ed's collaboration with Chef Joe Ng (company-wide executive chef-partner) began when he discovered the chef at World Tong Seafood in Bensonhurst, an Italian-American neighborhood in Brooklyn. He later recruited Chef Joe for Chinatown Brasserie in Nolita, where he earned wide acclaim for his extensive dim-sum. Previously, Ed's restaurants included Pig Heaven, Chop Suey Louie's Litchi Lounge, Safari Grill, Cafe Marimba with Zarela Martinez, Vince & Eddie's and Fishin Eddie, among many others.
RICCHA GRROVER: How would you describe the food at RedFarm in five words that sets it apart from other Chinese restaurants in London? 
Delicious, finely crafted, fun, creative!
RG: What are the top five dishes across the menu that you recommend a first time diner at the restaurant?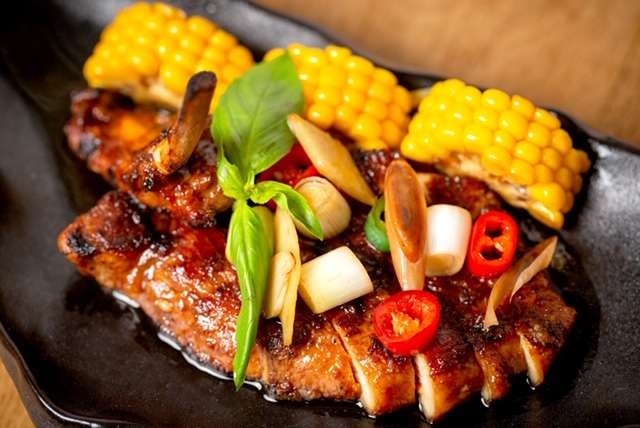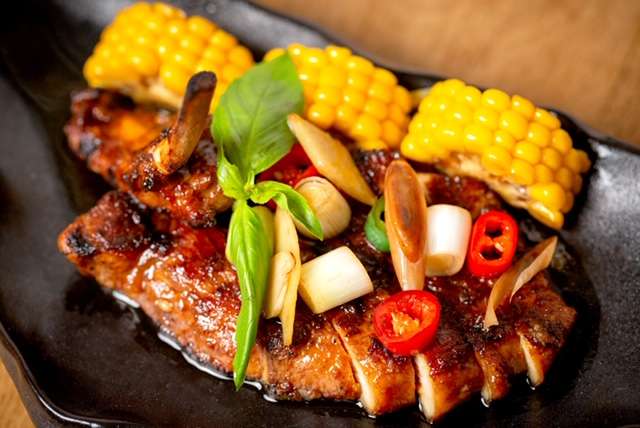 I selected seven – it would be cruel to leave you with not enough information!
Spicy Crispy Beef
Pork & Crab Soup Dumplings
Pac Man Shrimp Dumplings
Cheeseburger Spring Rolls
BBQ'd Pork Belly & Salsa Sliders
Marinated & Grilled Dingley Dell Pork Chop
Shrimp-stuffed Crispy Chicken
RG: What's the most popular dish at RedFarm In NYC?
It's a 3-way tie!
Spicy Crispy Beef
Katz's Pastrami Egg Roll
Pac Man Dumplings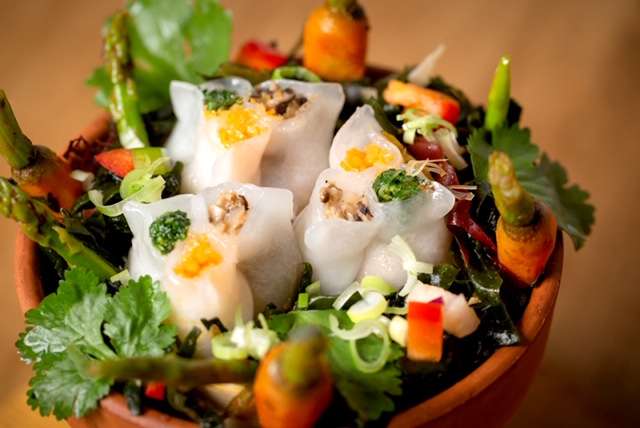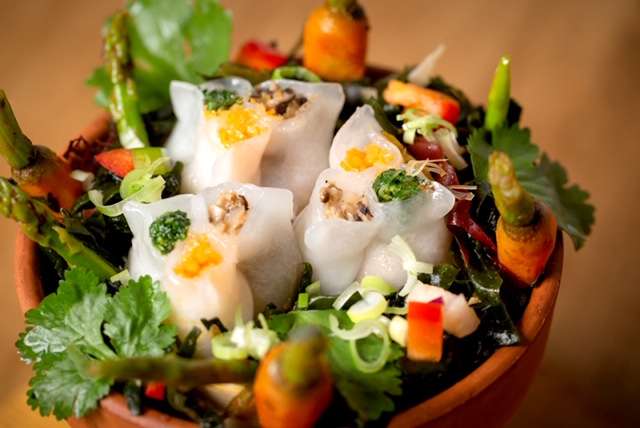 RG: When you decided to put these dishes on your menu, did you envisage they would become culinary hits? 
At this stage our Pac Man Dumplings and our Pastrami Egg Rolls have been widely copied. The imitation is quite flattering, however the fact is that we have an unusually large number of 'hit dishes' (which go beyond the list above) that our guests crave and seek out. Rib steaks, hot and sour soup, spareribs, oxtail dumplings, 3-color vegetable dumplings, BBQ'd Beef Fried Rice, and our great Peking Duck, are all RedFarm classics that our guests are looking to order time and time again.
If you were going to ask me what aspect of Joe Ng's (company-wide executive chef-partner) cooking stands out the most I could mention his creativity or his seriously high level of craftsmanship, but I really think it's how DELICIOUS his cooking is that stands out the most. As a result, there are an awfully large number of dishes in Joe's repertoire where diners say, 'wow, that was the best- I've ever had'. In Covent Garden we've whipped up a few brand new RedFarm 'especially for London' items that have a strong American point of view but that are prepared with the finesse of a top Cantonese masterchef. I envision our new Cheeseburger Spring Rolls & BBQ'd Pork Belly & Salsa Sliders becoming hits, new RedFarm classics I suspect.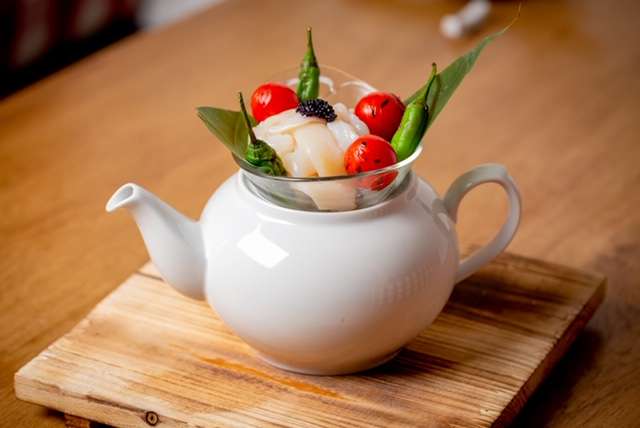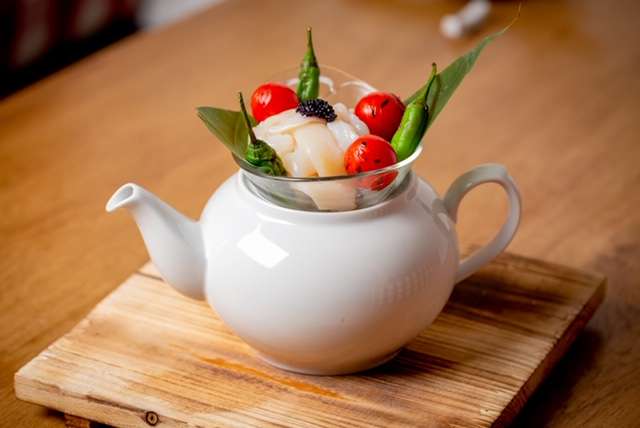 RG: What's your own favourite from the menu? 
I particularly dote on Shrimp-stuffed Crispy Chicken. It's a classic Cantonese banquet dish that requires an especially skillful culinary team to prepare properly. I love how it has a crust of crunchy puffed rice on one side and super crispy chicken skin on the other.
RG: Do you have a seasonal menu too or is it always a fixed a la carte menu?
We have a la carte menu that maintains a core of RedFarm classics while adding on seasonal specialties throughout the year. For instance every December when the black truffle season starts, we feature fresh-black truffle & chicken soup dumplings. They stay on the menu until the foraged truffle season winds down in early March. Additionally we offer a 2nd menu of daily specials, many of which are seasonal.
RG: From where does your menu take its inspiration?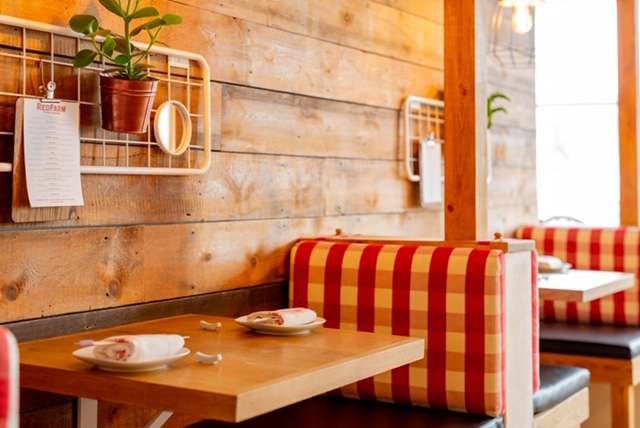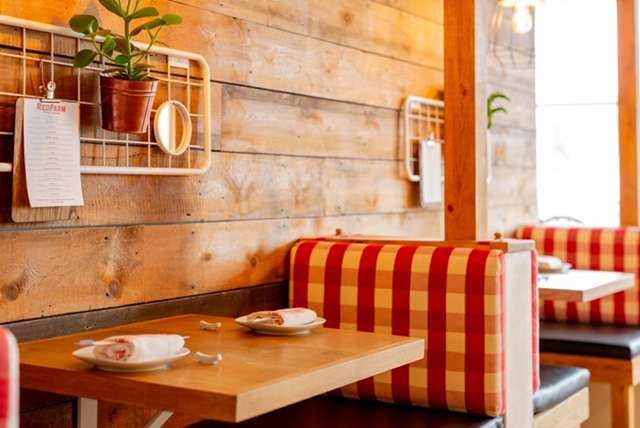 The culinary underpinnings of our kitchen are classic, best-in-class, Cantonese cooking techniques. Joe Ng, our company-wide executive chef-partner is a native of Hong Kong and is one of the great Dim Sum Masters of his generation. A remarkably high level of artisanship characterizes his vast dim sum repertoire, and his always delicious cooking consistently shows off his desire to be playful and creative. In particular Joe likes to reinterpret local classic foods and reinvent them using his own point of view. Just as noteworthy is Joe's game changing technique for marinating and grilling protein. Items like duck breast, pork chops and rib steak end up improbably tender, juicy and deeply flavored in Chef Ng's hands.
RG: Tell us a bit also about your drinks
Shawn Chen, our NYC beverage director, is one of the most talented mixologists working in the New York City scene. His work, much like the food at RedFarm, is characterized by a carefully curated selection of ingredients, spirits and accessories, stirred together with a great deal of passion and imagination. Shawn has helped us create two bars at RedFarm London. Our street level RedFarm dining room has a small bar with just six seats, and is ideal for a quick libation, or as a convenient and comfortable place for snacks or dinner for a single or a couple that wants a fast bite. On the second floor we have a special cocktail bar name Toots n Hoots. Named after the photographs of 2 owls that oversee this intimate cocktail venue, Toots is meant to be a special and hard-to-find venue that rewards it patrons with great drinks and the feeling of discovering one of the coolest spots in town! It's available for private functions as well.
RG: Tell us about the interiors and vibe you have created and how does it compliment the meal experience at RedFarm?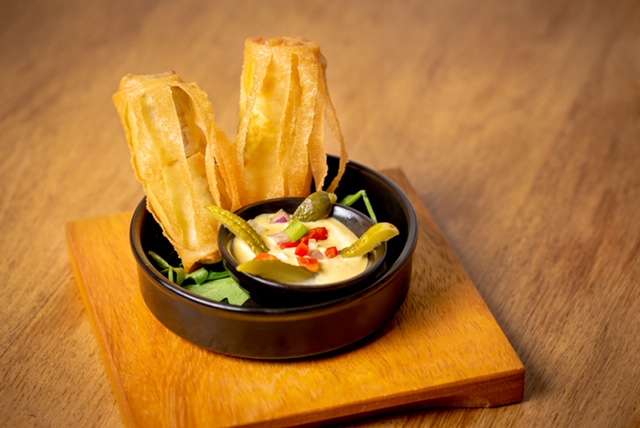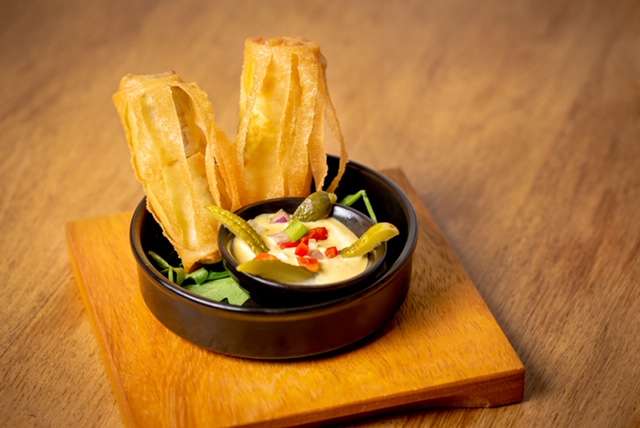 RedFarm London looks and feels just like it's evolved from our NYC locations. Created by Japanese-born, Brooklyn-based designer Jun Aizaki, RedFarm is simultaneously stylish yet casual, and our 'farmhouse' interior feels comfortable for families as well as fashionistas. RedFarm is clearly designed to be a fun and relaxed atmosphere that showcases and enhances the entertaining and exciting look of our delicious cooking.
RedFarm brings a greenmarket sensibility to modern and inventive Chinese food and super-charged dim sum from Chinese food expert Ed Schoenfeld and dim sum master chef Joe Ng. The menu takes a clean, fresh approach to Chinese food. Signature items include clever dim sum creations for which Ng is known and small plates: Pac Man Dumplings, Soup Dumplings, Vegetable Spring Rolls in the shape of a flower and the famous Pastrami Egg Roll.