Advertisement

Columnist Riccha Grrover in an exclusive interview with Chef Ryosuke Kishi of Ginza Onodera on the exotic Japanese afternoon tea in their fancy restaurant in the heart of  St James London, for Asian Lite International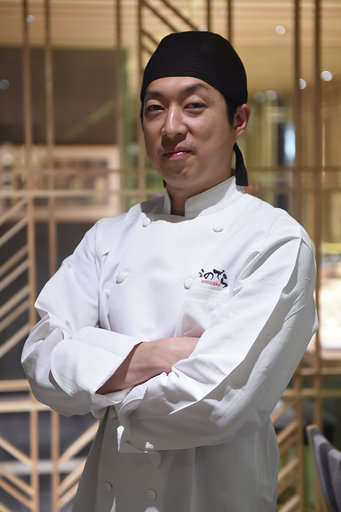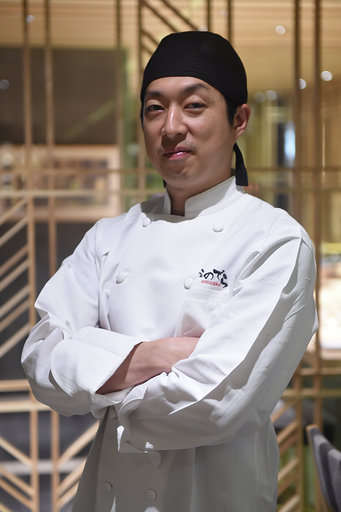 Ginza Onodera on Bury Street, St James' is the latest opening for the Onodera Group, which has restaurants in Tokyo, Paris, Los Angeles and New York (2 Michelin-starred). Focusing on traditional Japanese cuisine and techniques, the restaurant offers bespoke counters for sushi, teppan-yaki and robata grill dishes, they have a huge selection of sakes and Japanese whiskey's amongst its impressive bar offering. They have partnered with Tsujiri Matcha House to launch Onodera Ochakai, an afternoon tea with a difference in the heart of St James.
With over 20 years' experience in Japanese cuisine, chef Ryosuke Kishi brings his traditional culinary skill to Ginza Onodera, the premium Japanese restaurant on Bury Street, St James. Formerly Head Chef of the restaurant's predecessor Matsuri, Chef Kishi's passion for showcasing the beauty and simplicity of Japanese cooking is reflected in his menu, which is influenced by both his classical training, and time spent work in leading restaurants and hotels across the globe.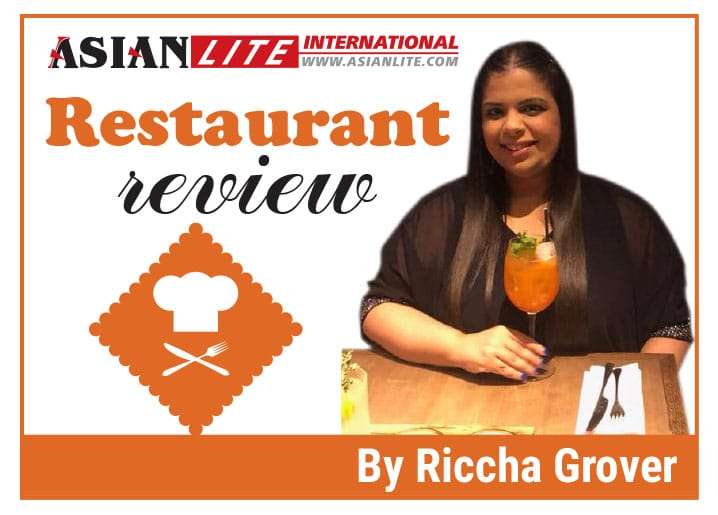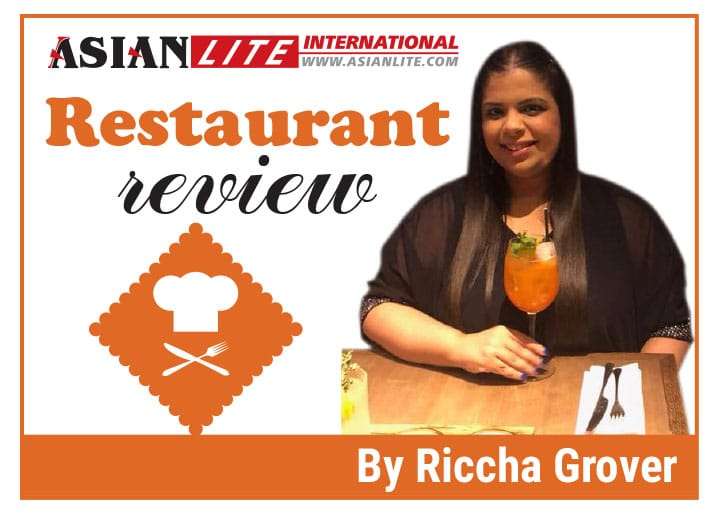 RG- How would you describe the Japanese afternoon tea experience in 5 words? 
RK- Unique, high-end, authentic, quirky and delicious.
G- How is it different from the traditional English afternoon tea? 
RK-Finger sandwiches and cream scones are old news. The Onodera Ochakai afternoon tea is inspired by the traditions of the millennium-old Japanese "tea party" and will offer a taste of the orient with a unique spread of sweet and savoury petit fours, sushi and Japanese small plates.
RG-How did the concept of Japanese afternoon tea come about in your restaurant and where does it get its inspiration from? 
RK- Ochakai is a traditional Japanese tea ceremony in which art and tea is contemplated and celebrated together. We decided to take this concept and blend it with something that Brits love – afternoon tea. The Onodera afternoon tea is imaginative, allowing guests to appreciate it as art as well as showcasing Ginza Onodera's signature sushi and specialities.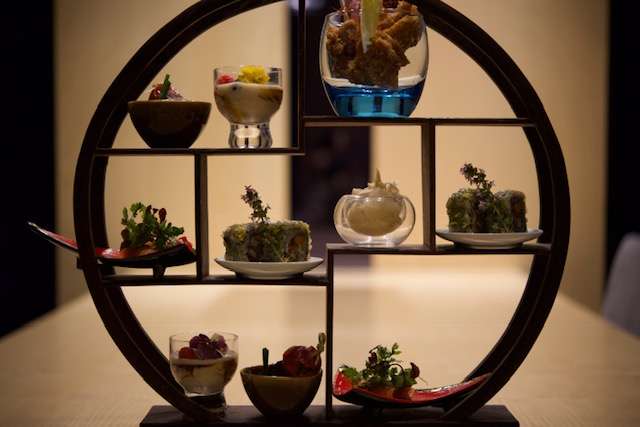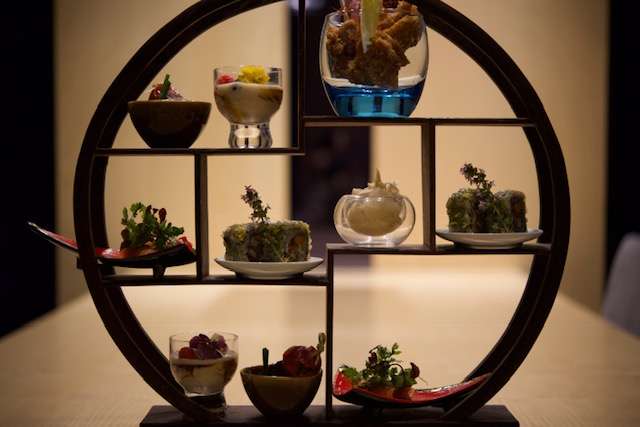 RG- What is the matcha tea ceremony that forms one of the tea options in the afternoon tea experience? 
RK-The matcha tea ceremony option brings the sensation and art of the Ochakai tea ceremony to your table where the traditional tea will be brewed in front of guests, for an interactive and unique experience.
RG- What can diners expect in terms of the whole experience when they book to come to your restaurant for afternoon tea? 
RK- The Onodera Ochakai is an afternoon tea with a difference in the heart of St James. Start with a delicate selection of sushi spider rolls, filled with deep-fried soft-shell crab and wasabi sauce, and mini sliders of premium Wagyu beef. Enjoy pots of lightly seared salmon tataki, before indulging in Ginza Onodera's signature chicken karaage, lightly battered and served with lemon and sundried chillies. Finish on a sweet note with Kinako blancmange with black sugar syrup, and chocolate gateau served with matcha sauce, all whilst sipping on freshly brewed Tsujiri tea.
RG- Do you have specials and seasonal dishes on the stand or is there always a fixed menu at your afternoon tea? Do you cater for special dietary requirements?
RK- At the moment it is a fixed menu. We are working on a menu to cater for different dietary requirements and hope to introduce this in the New year.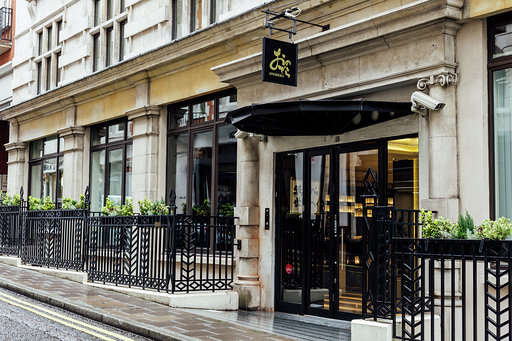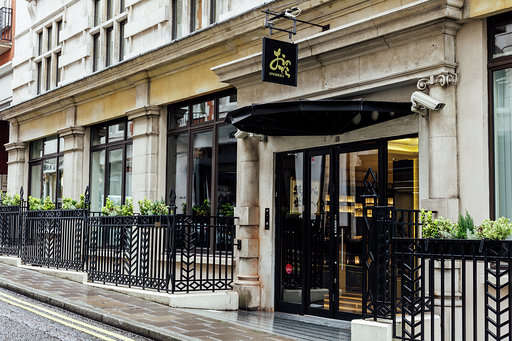 RG- Tell us about the decor, interiors and creatives of your restaurant – where does the ambience take its inspiration from?
RK- The main restaurant fuses traditional Japanese minimalism with modern detailing, courtesy of renowned Japanese design house Yosai Kiyono. Wall-fitted mirroring, wooden partitions and polished concrete flooring echo the clean, chic precision of Onodera's dishes. On Saturday evenings Ginza Onodera hosts an authentic instrumental Japanese flute and Taiko drum band. This provides a multi-sensory, cultural dining experience and a fantastic atmosphere in the restaurant.
RG- Do you think experimental, cross-cultural and fusion food trend is on the rise and the market cuts across age groups or is there a particular age segment of diners that gets attracted to your afternoon tea experience? 
RK- The Ginza Onodera afternoon tea is vibrant and visual; the different ingredients create a colourful and geometric concept that is aesthetically pleasing and attracts all diners' eyes as well as their taste buds. With young diners constantly snapping shots of of their dishes, it makes for the perfect instagrammable picture! It is also experimental with the Matcha tea being brewed at the table in front of the guests but the guests loved it and found it really interesting learning about how the process works.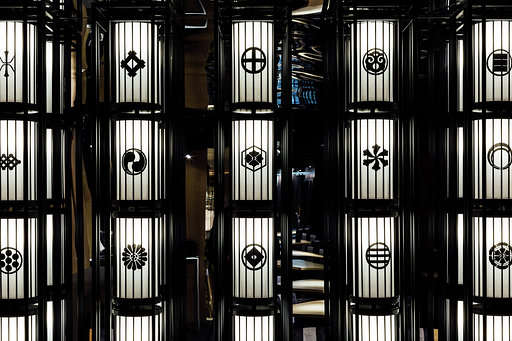 RG- What keeps you inspired in your profession? What words of advice would you give to budding chefs in UK? 
RK- As a team we really love to be challenged so we work hard making sure that we are always progressing by trying new things and experimenting with the menu. The Ginza Onodera dining experience is also very interactive, as we are often cooking in front of guests at each of the dedicated sushi, teppan-yaki and robata grill counters. As a result, the diners' reactions and feedback inspire us to cook to our highest ability to make sure to provide them with an outstanding culinary experience. Budding chefs should always listen to those around them, take constructive feedback and never be afraid of experimenting with culinary styles and flavours.
From the bustling streets of Tokyo to the heart of London, Ginza Onodera brings an elevated and authentic Japanese dining experience to the capital. This High-end Japanese restaurant has partnered with Tsujiri Matcha House to launch Onodera Ochakai, an afternoon tea with a difference in the heart of St James and it's definitely a winner!