Advertisement

Tarun Tahiliani brings his Spring Summer '18 collection "TARAKINI' to Dubai at X-Lounge, La Ville Hotel & Suites, CITYWALK on 12th -13th February, 2018. In a cosmic sojourn that exemplifies a new lightness of glamour, Tarun Tahiliani unveils a summery tryst with iridescent embroideries, gossamer fabrics, and dynamic silhouettes.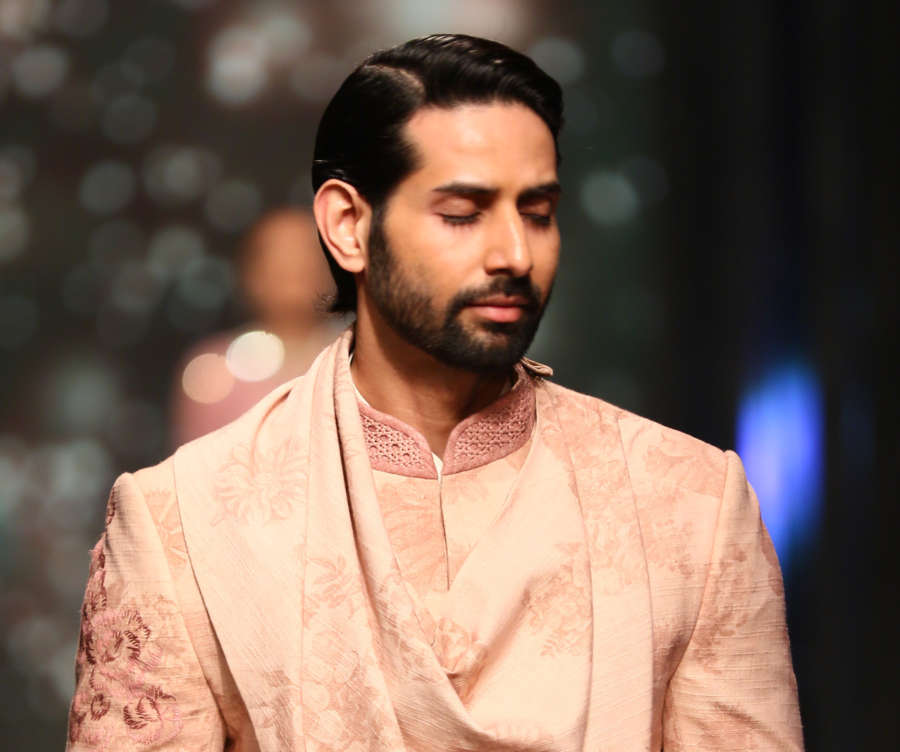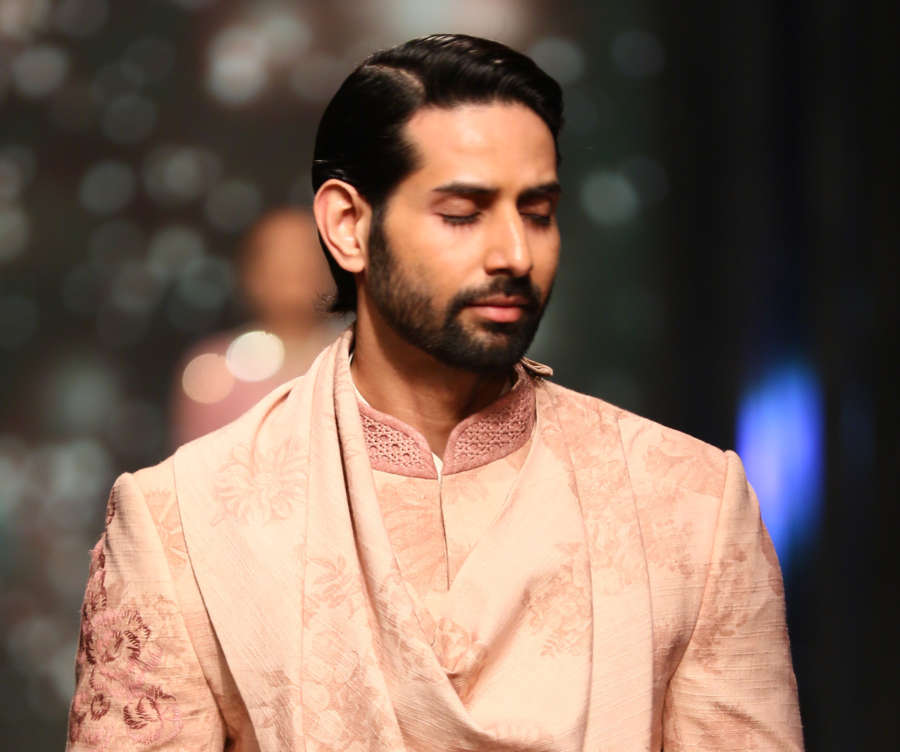 Upon concluding a very successful of his Spring Summer'18 collection at Lakmé Fashion Week, India, Tarun Tahiliani heads to showcase and launch this collection in Dubai, UAE. 'New Voice of Tradition' that are carried in his designs, are also well embedded in the essence of the city with its 'East meets West' outlook.  Building on his long-standing relationship, Tahiliani now wants to showcase seasonally, offering personalized services to his Arab, Sri Lankan, Pakistani and NRI Indian Clients, who have always supported the couturier.
Tahiliani says "Dubai is the gateway to the world, design and innovation is at its core, which is also a part of our brand DNA, therefore it is important for us to serve our esteemed clients, at the same time, with the same collection and with the same degree of professionalism and customization." The designer along with his team will be available for private consultations to cater to the dreams of every bride and groom present.
Showcasing 'Tarakini', a collection where every ensemble embodies the spirit of lightness, with gravity defying construction that can only be experienced by his patrons upon its touch and feel. Specially curated styles from the latest Occasion Wear and Bridal Couture collections make their way to the exhibition at La Ville Hotel & Suites, Citywalk on the 12th and 13th of February, 2018.  In a cosmic sojourn that exemplifies a new lightness of glamour, Tarun Tahiliani unveils a summery tryst with iridescent embroideries, gossamer fabrics, and dynamic silhouettes. Much like 'Tarakini' – meaning starry, the Spring/Summer '18 collection juxtaposes constellations, astronomy charts, and star clusters with Mughal-inspired floral and jewel motifs. It renders the essence of the galaxy in striking ombrés and fine embellishments.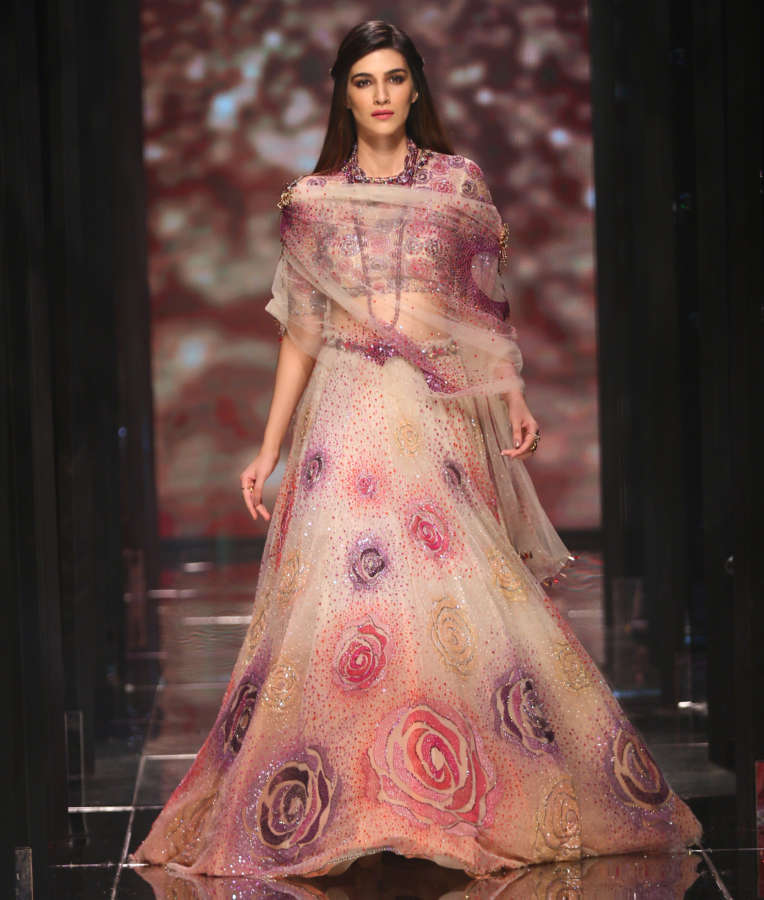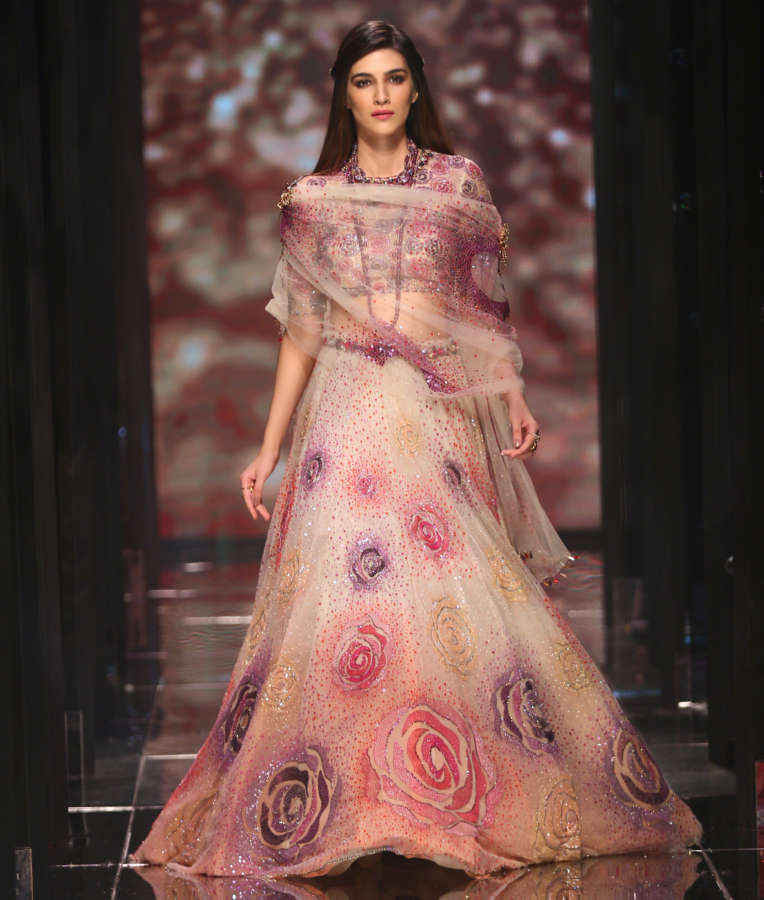 Fusing the very best of India's rich heritage of embroidery, latticework and hand-painted detailing with digital textile printing lifted by sequins and crystals, the master couturier skillfully creates a unique amalgamation of eastern craft and western design. Gliding as gracefully as a beautiful day dream, these silhouettes pass through the hands of expert craftsmanship, to emerge as garments that flow as delightfully as a wafting summer breeze.
Tarun Tahiliani says, "For some time now, I have been thinking about fashion's role, especially in evening and bridal wear, and how it has failed the modern Indian bride because the clothes are so heavy, stiff, uncomfortable and never to be looked at or repeated again. Since our Tarakanna collection – meaning stardust, we set out to create clothes that let women be comfortable and really have fun while still being as glamorous as they felt inside. All in keeping with the global trend of movement and lightness, and true equality for women.
Our first Ready-To-Wear collection of the season takes inspiration from the constellations of the Milky Way and their lightness of non-pattern and abstraction, to render a gossamer of floating elegance. This is the principle of our Spring/Summer 2018 collection. And from the day wear trench coats in soft khadi, to the wonderful evening sparkly 'Tarakanna-esque' kurtas, lehengas and more, dotted with beautiful Indian handcraft and tiny Swarovski crystals winking at you, this is the new way forward," says Tarun Tahiliani.
Capturing the essence of the world of contemporary women and portraying its poignant evolution, draping techniques have been evolved and designed to work with the dynamics of the body. Letting the fabric echo the shapes of the body as it moves, the collection combines delicateness and sensuality to give strength and depth to feminine grace. It aims to capture the individual diversity of today's woman and transform it into sleek design.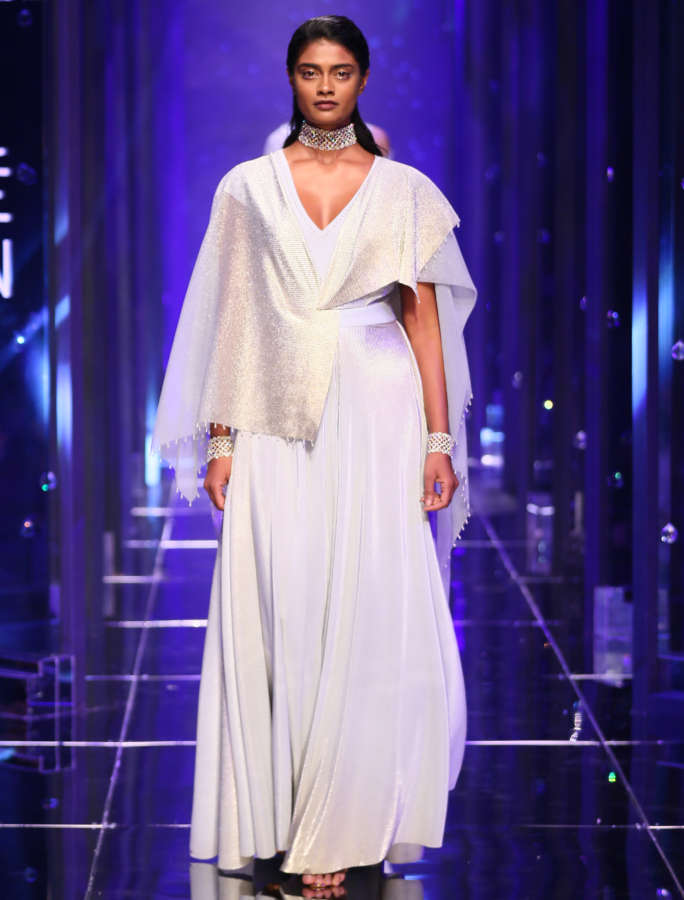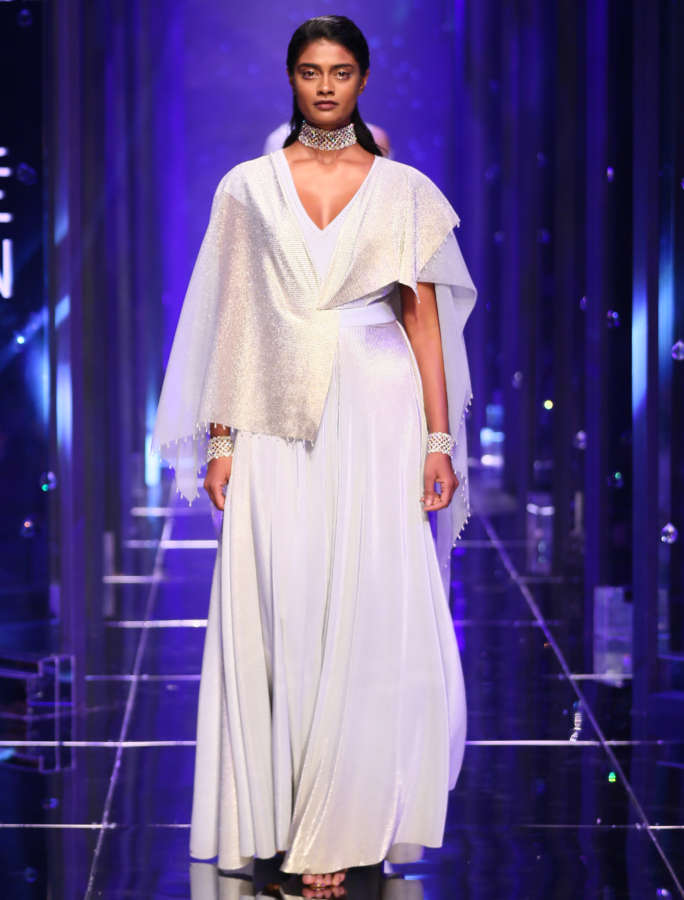 As effortless elegance unravels in surreptitious layers of fluid shapes, celestial hues and sensual draperies, quintessential Tarun Tahiliani design values are given a cosmic spin this season. Adorned in vintage embroideries, Chantilly lace, beadwork and crystals, silhouettes sparkle in regal volumes, innovative techniques and smart contouring. A mélange of Indian craftsmanship, perfected with the fit, finish and functionality of western clothing, uses fabrics like sheer silk, chanderi, cotton, georgette, crepe, resham, and the finest Italian tulle in ensembles that move with the ease of lightness.
In a range of luminous kurtas, dresses, sarees, jackets, shirts, lehenga-skirts, jumpsuits and more, the collection transitions fluently from ivory, mint, beige and blush, to aubergine, red and midnight blue – mimicking the bewildering and intoxicating array of coloured lights in the vibrant spectrum of a cosmic storm.
A fusion of stunning textiles, refined luxury and meticulous fitting, is helmed by the designer's signature understanding of drape and his clever juxtaposition of tradition and modern sensibility. The collection epitomizes the beauty of Indian culture, craft and all the opulence, passion, intrigue and seduction it stands for. Each creation drawing its allure from the ethos of the Tarun Tahiliani brand – a modern Indian story with romance at the very center of its aesthetic.